Russian authorities have reported several drone attacks around the country, with two strikes said to be close to energy-related infrastructure.
Witnesses reported two explosions near a crude oil depot in the city of Tuapse in southern Russia's Krasnodar region.
Explosions caused a fire that spread to an area of about 200 square metres and reportedly damaged installations at the depot.
Russian state news agency Ria Novosti quoted Tuapse administration leader Sergei Boyko as saying: "The oil tanks were not affected. There was no spill of oil products. No injuries."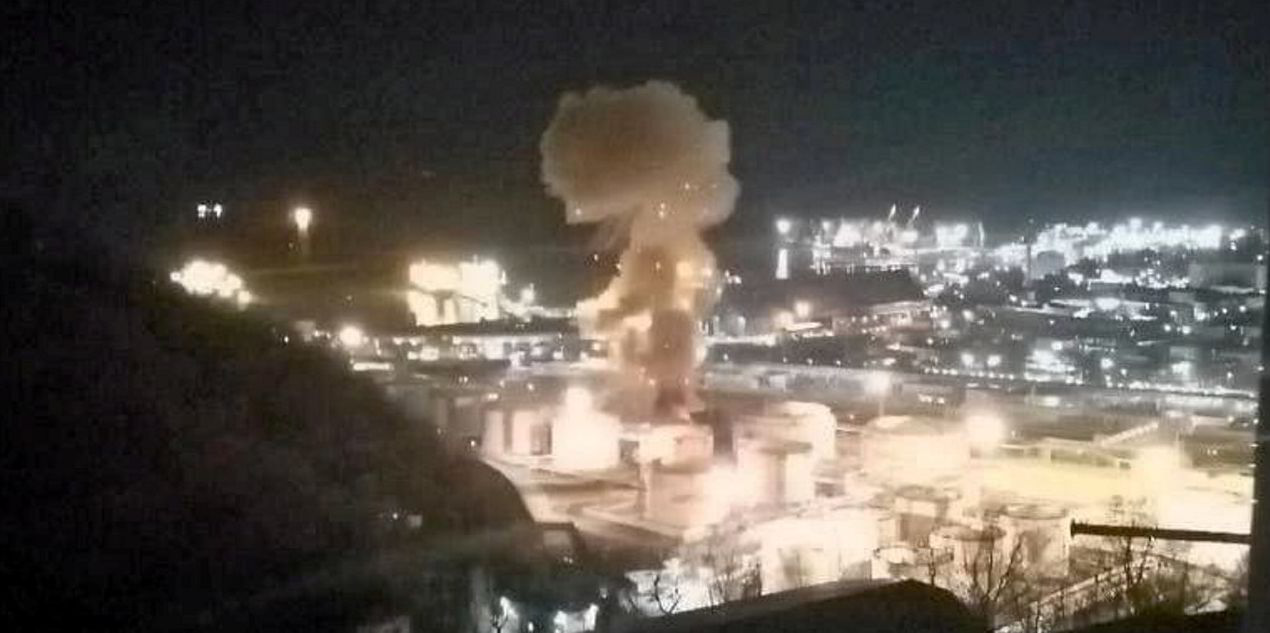 The fire was reportedly extinguished several hours after the incident, which left significant debris and destruction close to an oil tank reservoir at the depot, according to photos taken by witnesses and posted on Russian social networks.
Article continues below the advert
Later on Tuesday, a drone reportedly crashed in a forested zone of Kolomensky district, about 110 kilometres from Moscow.
The crash site was located just over 100 metres from a regional natural gas pumping facility operated by Russian gas giant Gazprom.
Witnesses reported that the drone had no insignia but Russian news source said the drones were similar to those produced by a Ukraine-based drone developer but carried no explosives or ammunition.
Several drones have also been reported as crashing near residential buildings in the Belgorod region, which shares a border with Ukraine, while authorities have also closed airspace near Russia's second largest city, St Petersburg, after unidentifed drones were spotted.
Government officials in Kyiv have repeatedly accused Russia of using Iran-made kamikaze drones to target Ukraine's energy infrastructure since the first such attacks in October 2022.
According to Ukrainian military and political observer Alexei Arestovich, Russia has amassed about 400,000 military personnel on the occupied territories of Ukraine in recent months in preparation for a new large-scale assault in the east of the country.
In his regular daily review, posted online, Arestovich suggested Ukraine should prepare to disrupt Russian supply lines deep in the Russian rear to delay the expected start of the assault.