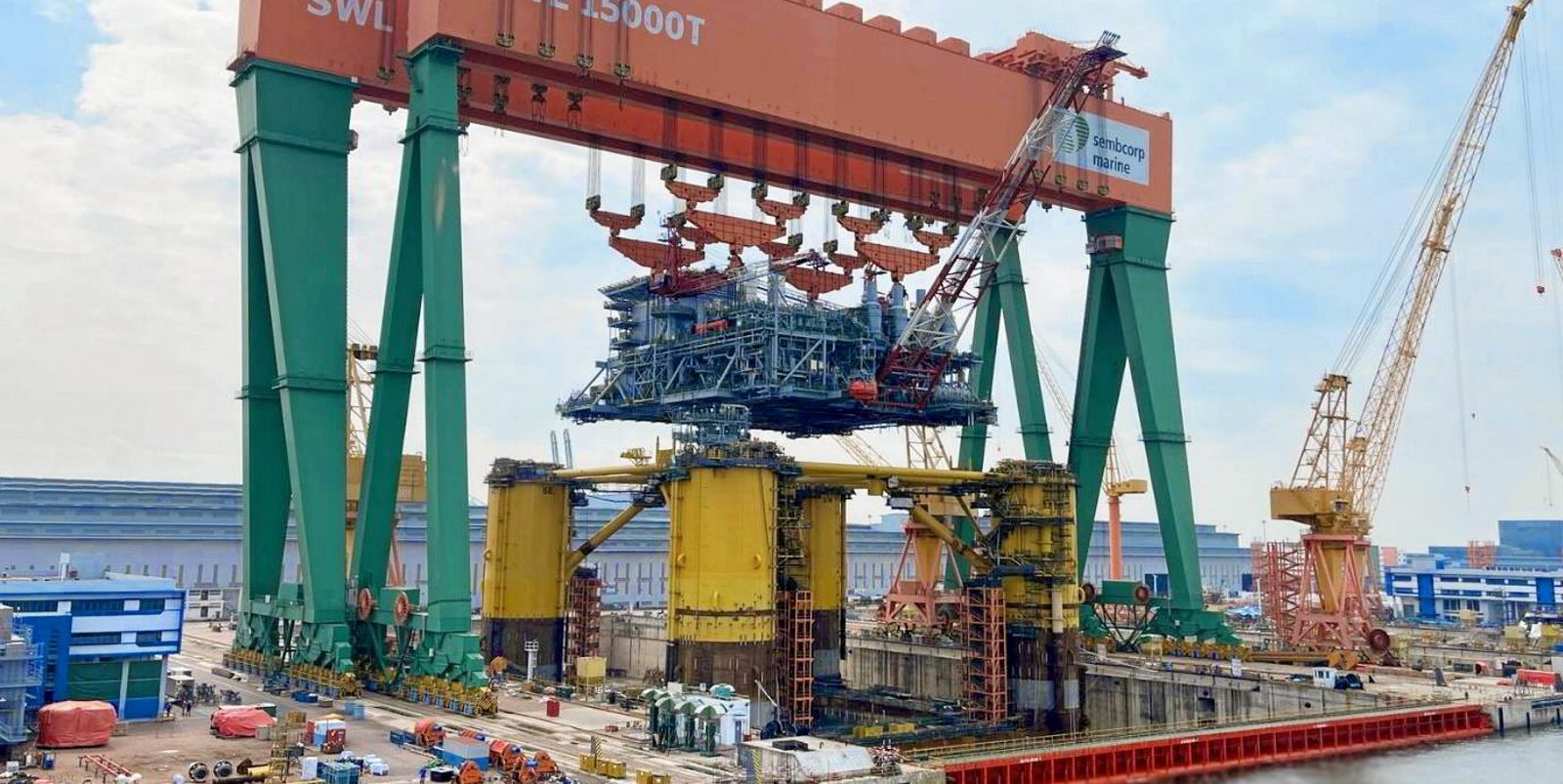 US supermajor Chevron has lined up Singapore's Sembcorp Marine to provide engineering, procurement, installation and commissioning services to help greenify its liquefied natural gas carrier fleet.
Sembmarine Repairs & Upgrades will support Chevron Shipping Company to reduce the carbon intensity of the latter's LNG fleet operations by installing new technologies to support the operator's energy transition goals.
Chevron aims to lower the carbon footprint of LNG transportation by installing new technologies such as a reliquefication system, hull air lubrication and a new gas compressor. Together, these changes are expected to reduce cargo boil-off, lower fuel consumption and increase the volumes of cargoes delivered.
The changes are also in alignment with the decarbonisation targets set by the International Maritime Organization (IMO).
"We are excited to work with Sembcorp Marine to help us advance our lower carbon goals," said Mark Ross, Chevron Shipping Company president.
"We believe LNG will be a key component of the global energy transition for years to come, and Chevron is focused on continuing its disciplined capital investment in our LNG fleet."
Article continues below the advert
Sembmarine, which has significant expertise in complex LNG fleet modifications, expects to complete the work for Chevron by mid-2025.
"Sembcorp Marine is committed to advancing environmental sustainability through the development of industry-leading solutions. Working with Chevron on its LNG fleet upgrades is an immediate way to accelerate the lowering of the carbon footprint in the maritime industry, to achieve the IMO's target to reduce emissions from international shipping by at least half by 2050, compared to the levels in 2008," said Wong Weng Sun, Sembmarine chief executive.