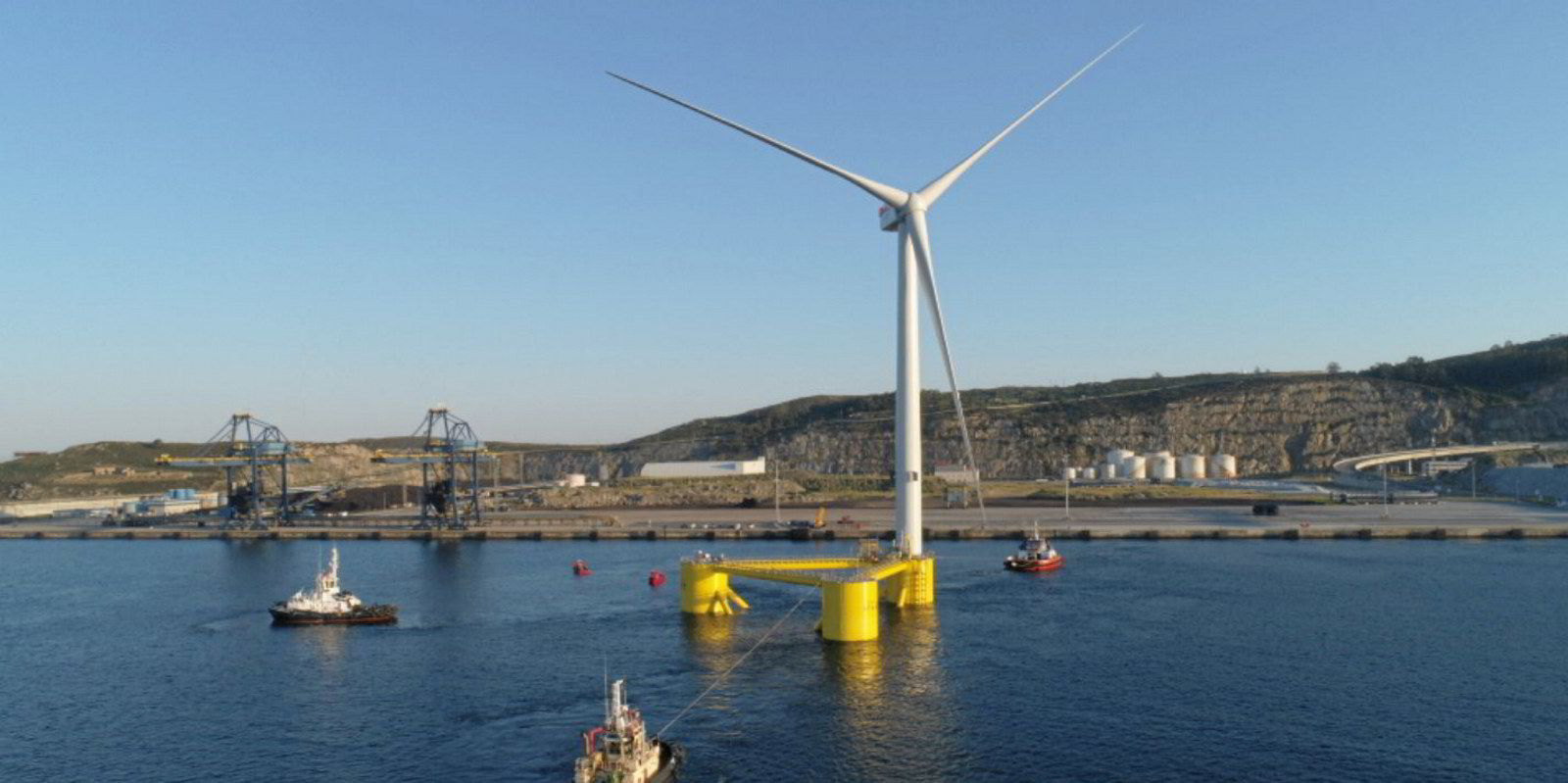 Portugal is planning to set up specifically-purposed areas that would enable fast-track development of floating wind projects and technologies.
The Technological Free Zones (ZLT in Portuguese) would allow speedier regulatory process for floating wind developers and are intended to provide ideal environments and testing grounds for developing marine offshore technologies for wind power.
"Floating wind in particular will play a significant role in the future energy transition. In recognition of this opportunity, Portugal is now planning specially adapted Technological Free Zones to turbo-charge development," said Marco Alves, chief executive of WavEC, a local organisation focused on development of marine clean power, at the WavEC Offshore Renewables' Annual Conference in Lisbon, held in November.
The Aguçadoura test site and the Viana do Castelo pilot zones are already emerging as leading locations for such initiatives.
Earlier this year, five Portuguese institutions – CEiiA, CoLAB+ATLANTIC, Forum Oceano, INESC TEC, and WavEC Offshore Renewables – formed the OceanACT-Atlantic Lab for Future Technologies, with the objective of managing these two sites for the development testing, demonstrations and qualification of marine and offshore renewable technologies.
These initiatives include CorPower Ocean's HiWave-5 wave energy demonstration project, which is scheduled to launch at the Aguçadoura test site in the near future.
Article continues below the advert
Renewable energy developer BayWa r.e. is now planning a floating wind farm off the coast of Viana do Castelo – a 600 megawatt, 30-turbine project that would not rely on government subsidies and would be commercially structured through Power Purchase Agreement (PPA) contracts with prospective clients.
The developer is working with the Portuguese government and currently seeking to secure approval for the project.
Other countries have followed a similar free zones approach, including Canada, Australia, Singapore and the UK.
Portugal initially planned to hold its first offshore wind tender this summer and award between 3 to 4 gigawatts. This was postponed to 2023, but the targeted offshore wind capacity was increased to 10 GW.
Portugal has already become a pioneer in floating wind, with the successful implementation of the EDF Renewables-led 25 MW WindFloat Atlantic pilot project in the Viana do Castelo's pilot zone,, which came online in 2020.
Iberian neighbour Spain saw the recent approval of its Offshore Wind Roadmap, which aims to install 3 gigawatts of offshore wind capacity by 2030.