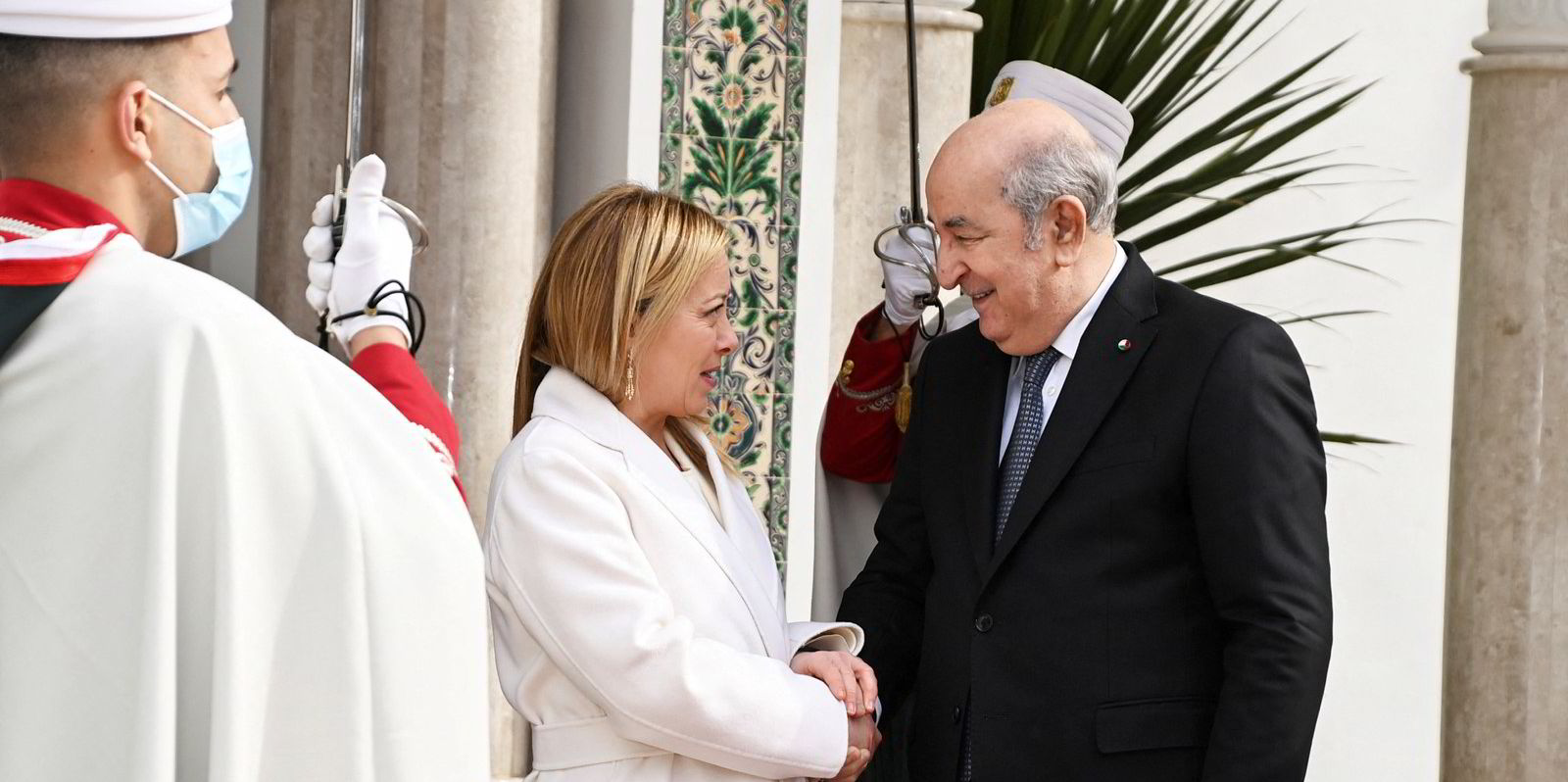 Italy's Eni and Algerian national oil company Sonatrach have reached agreements aimed to boost Algerian gas supplies to Europe and advance low-carbon energy projects, including a potential hydrogen pipeline between North Africa and the European Union.
The two agreements signed on Tuesday include efforts to increase Algeria's natural gas exports to Italy, which which Italian prime minister Giorgia Meloni described as "an energy mix mechanism that we have identified as a possible solution to the ongoing [energy] crisis".
Eni and Sonatrach also will work together on decarbonisation projects that include carbon capture and storage, green hydrogen transportation and cutting greenhouse gas emissions.