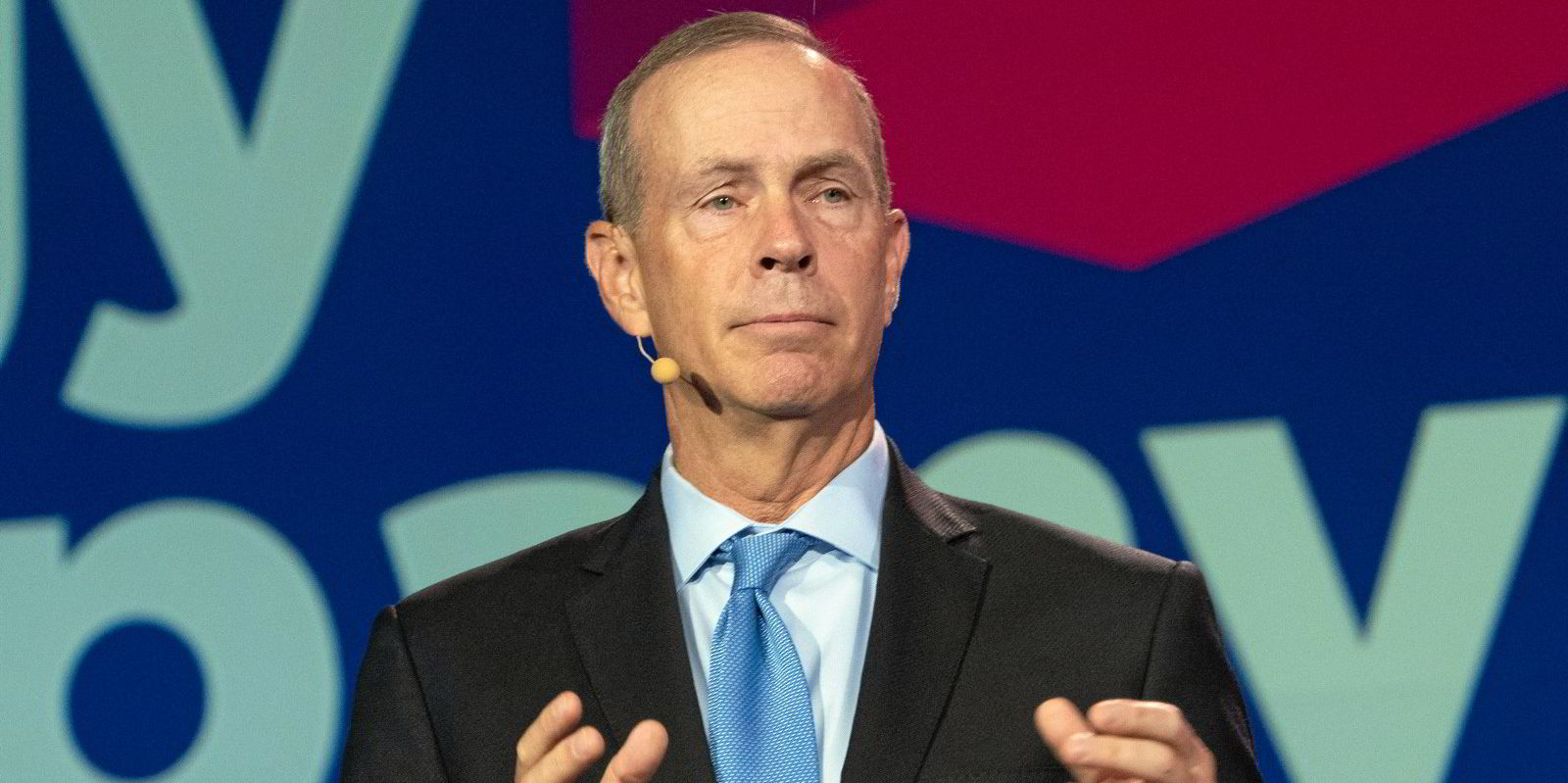 Chevron posted a $35.5 billion net profit for 2022, more than double the $15.6 billion reported in 2021, despite flagging $1.1 billion in international write-offs and impairments in the fourth quarter.
The California-based company's quarterly earnings of $6.4 billion were 25% higher than the same period in 2021.
Chevron announced soaring profits just two days after the White House had criticised its decision to spend another $75 billion on share repurchases, rather than on investment in production and boosting energy supply.
In 2021, Chevron paid out $26 billion on dividends and buy-backs to shareholders and invested $15.7 billion in operations and is set to triple this in the next five years.
Chevron executives have shrugged off criticism, insisting there will be enough cash available to strengthen production and continue to reducing debt, as well as rewarding shareholders.
In 2023, the company will increase capital expenditure to $17 billion. Two-thirds of this is allocated to the US, where oil and gas output was up 4% compared with 2021 to reach 1.2 million barrels equivalent per day, helped by a big 16% increase in Permian basin unconventional production.
Chevron's global oil and gas production was down for the year due, in part, to the expiry of concessions in Thailand and Indonesia.
"We delivered record earnings and cash flow in 2022, while increasing investments and growing US production to a company record," Chevron chief executive Mike Wirth said.