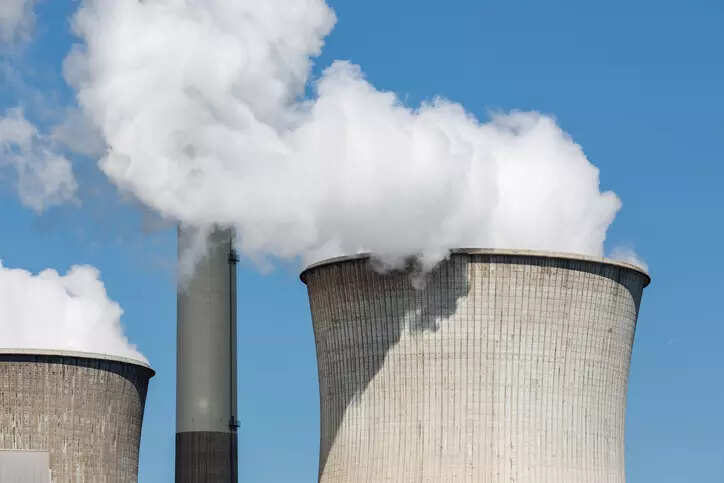 NEW DELHI: In what could be one of the effective ways to deal with air pollution linked to stubble burning, all coal- based thermal power plants located in Delhi-NCR and adjoining areas will have to mandatorily use a minimum 5% blend of pellets made of crop residue with coal annually.
The environment ministry has come out with draft rules in this regard, making a provision of penalty (environmental compensation) for non-compliant power plants from compliance year 2024-25 onwards.
Final rules – called the agro residue utilisation by thermal power plants rules, 2023 – will be notified after two months by incorporating views of stakeholders on the draft issued on Thursday. The ministry sought experts and others interested in making any objections or suggestions on the proposals to forward their comments within 60 days.
"This is a good move which will help reduce dispersed burning of crop residue and help generate energy for electricity usage avoiding coal requirement. This will also help reduce air pollution caused due to stubble burning as power plants will have better pollution control devices to control pollution at source," said Sunil Dahiya, analyst at the Centre for Research on Energy and Clean Air (CREA).
Once the rules come into force, 12 coal-based power plants will have to follow the mandatory utilisation norms that fall under the areas that coincide with the jurisdiction of the Commission for Air Quality Management (CAQM). Non-compliant power plants will have to pay graded environmental compliance as per the amount fixed under Clause 2 of the rules in terms of per unit of electricity generated.
"This notification will be treated as change in law for the purpose of determination of tariff by the Central Electricity Regulatory Commission or State Regulatory Commissions, as the case may be, in respect of compliance of (the relevant) clause 2," said the ministry.
The government has directed all thermal power plants to install biomass pellet manufacturing plants (torrefied /non-torrefied) in their premises or in cluster-based models, including private sector thermal power plants. The state governments have been directed to facilitate in providing land for installation of pellet manufacturing units.