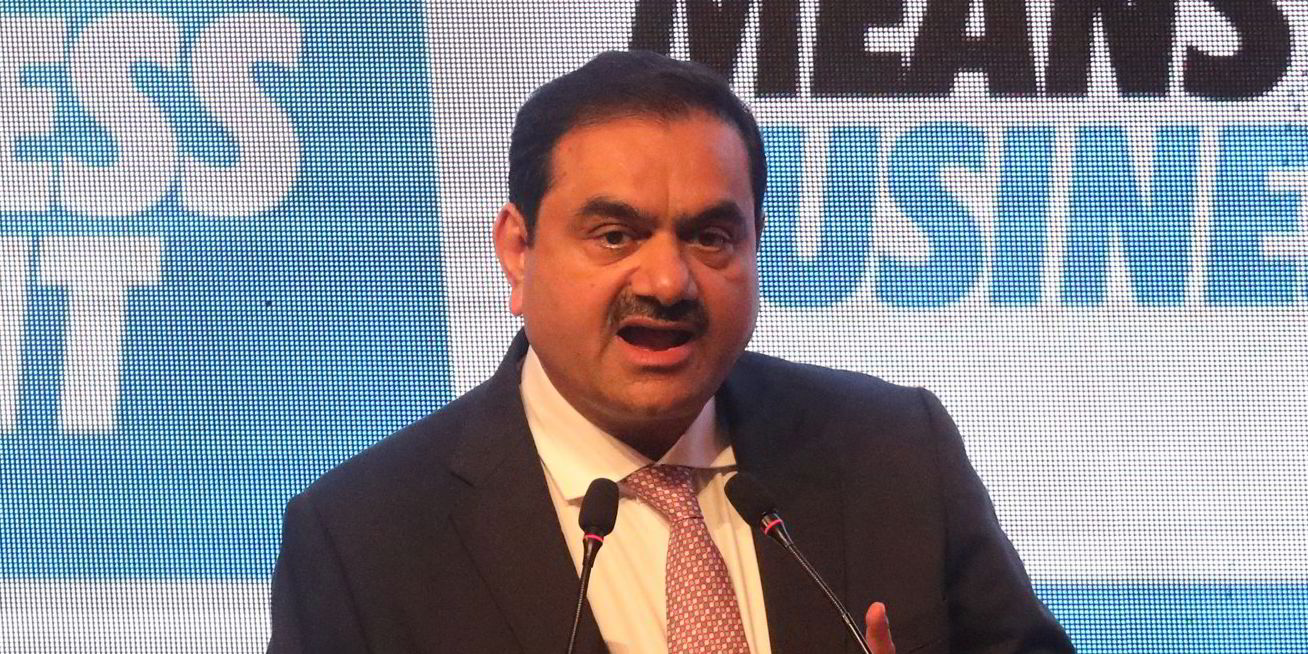 Allegations of corporate fraud made by US-based Hindenburg Research have triggered a massive sell-off of shares in multiple companies owned by billionaire Gautam Adani, including energy concerns, wiping out more than $50 billion in wealth within days.
The Hindenburg report, released earlier this week, included wide-ranging allegations of corporate malpractice following a two-year investigation into Adani group companies.
Shares of Adani Green Energy, Adani Total Gas and Adani Gas Transmission tumbled by close to 20% on Friday on India's National Stock Exchange in one of the worst wealth collapses seen in the South Asian nation in the past few years.
Holding company Adani Enterprise also lost more than 15% on Friday afternoon, led by a widespread sell-off in Adani group shares.
In just two trading sessions more than $50 billion of share value was wiped out, according to Indian media reports.
The Hindenburg report alleged "brazen stock manipulation and accounting fraud over the course of decades" by the Adani group.
Article continues below the advert
Adani has strong interests in India's gas and renewables business and also has a joint venture with French giant TotalEnergies, dubbed Adani Total Gas.
Prior to this week's reversals, the group's valuation has multiplied in recent years, with chairman Adani reportedly having a net worth of $105 billion according to Forbes and $121 billion according to a more recent reckoning by Bloomberg, making him the richest person in Asia and the sixth-richest person in the world.
Adani reposte
The Adani Group has said it is "evaluating the relevant provisions under US and Indian laws for remedial and punitive action against Hindenburg Research".
"The maliciously mischievous, unresearched report published by Hindenburg Research on 24 January 2023 has adversely affected the Adani Group, our shareholders and investors," Adani Group head of legal Jatin Jalundhwala said.
Jalundhwala said the "volatility in Indian stock markets created by the report is of great concern and has led to unwanted anguish for Indian citizens".
The Adani Group claimed the "report and its unsubstantiated contents were designed to have a deleterious effect on the share values of Adani Group companies as Hindenburg Research, by their own admission, is positioned to benefit from a slide in Adani shares."
However, Hindenburg has said it fully stands by its report, adding that any legal action taken against it would be meritless, according to a social media statement.
The US-based firm claimed that its "research involved speaking with dozens of individuals, including former senior executives of the Adani Group, reviewing thousands of documents, and conducting diligence site visits in almost half a dozen countries".
"Even if you ignore the findings of our investigation and take the financials of Adani Group at face value, its seven key listed companies have 85% downside purely on a fundamental basis owing to sky-high valuations," it noted.
Hindenburg also alleged that "key listed Adani companies have also taken on substantial debt, including pledging shares of their inflated stock for loans, putting the entire group on precarious financial footing".