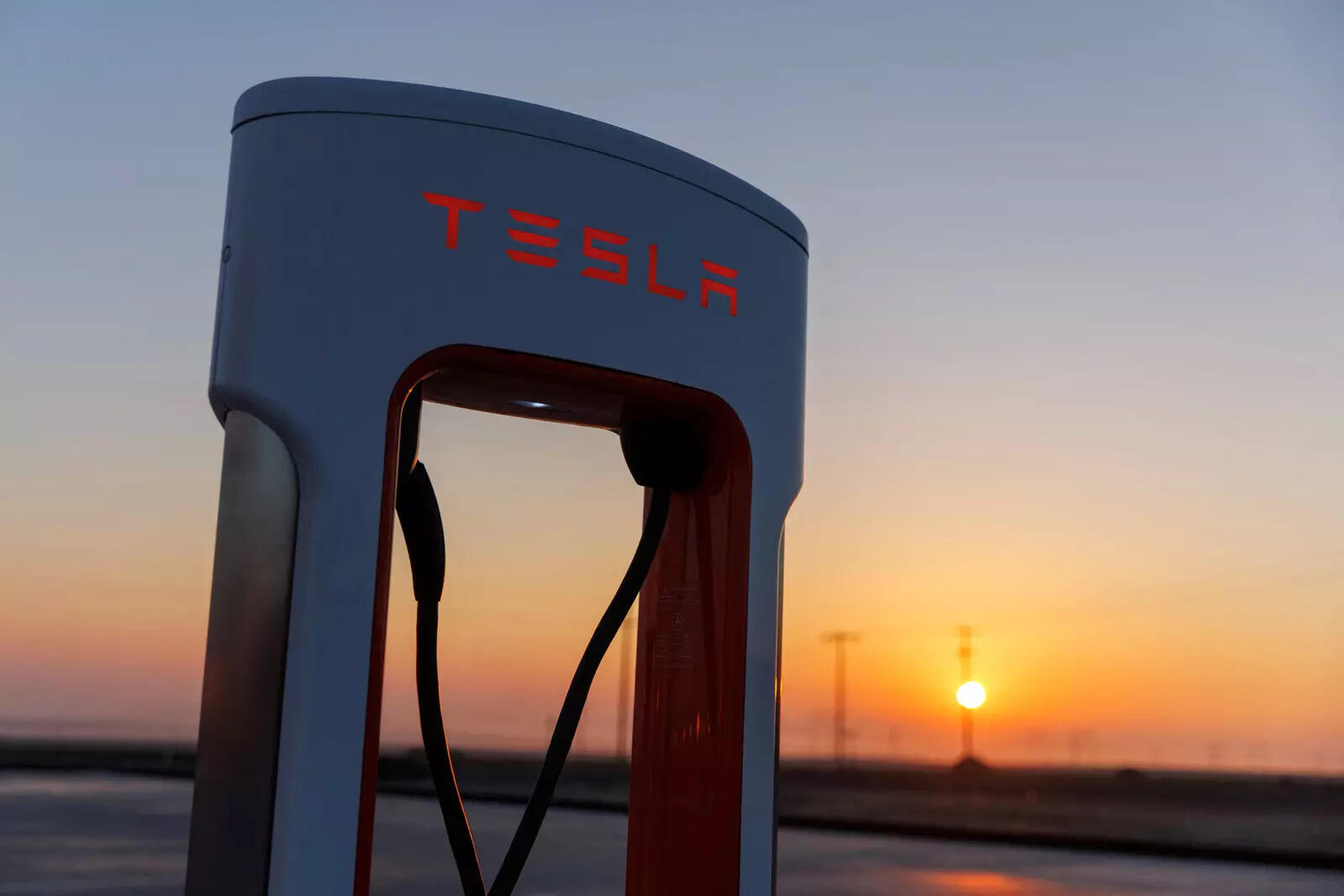 Tesla Inc slightly beat analysts' estimates for fourth-quarter revenue on Wednesday, powered by record delivery of electric vehicles during the last three months of 2022.
The electric-vehicle maker, which missed its delivery target last year, said it expects to increase vehicle deliveries by 37 per cent this year to 1.8 million vehicles.
Tesla has outperformed the industry and increased sales and profit to records in recent years, weathering the pandemic and global supply-chain issues better than rivals. But its recent, steep global price cuts mark a move toward stimulating growth at the expense of profit margins, underscoring softening demand.
The company said revenue was $24.32 billion for the three months ended Dec. 31, compared with analysts' average estimate of $24.16 billion, according to IBES data from Refinitiv.
Tesla said its automotive operation margin was 25.9 per cent in the fourth quarter, the lowest in two years.
Tesla offered discounts in its top markets during the quarter after strong orders had allowed the company to maintain and even raise prices in recent years. CEO Elon Musk said in December "radical interest rate changes" had affected the affordability of all cars.
The EV maker handed over to customers a record 405,278 vehicles in the fourth quarter, even as the company missed its 50 per cent annual growth target.
Net profit for the quarter was $3.69 billion, or $1.07 per share, compared with $2.32 billion, or 68 cents per share, a year earlier.
Tesla addressed investor concerns about economic and competitive pressures, saying its "relentless cost control and cost innovation is why we believe no other OEM is better equipped to navigate through 2023."
Tesla's full-year profit was bolstered by $1.78 billion in regulatory credits, up 21 per cent from a year ago.