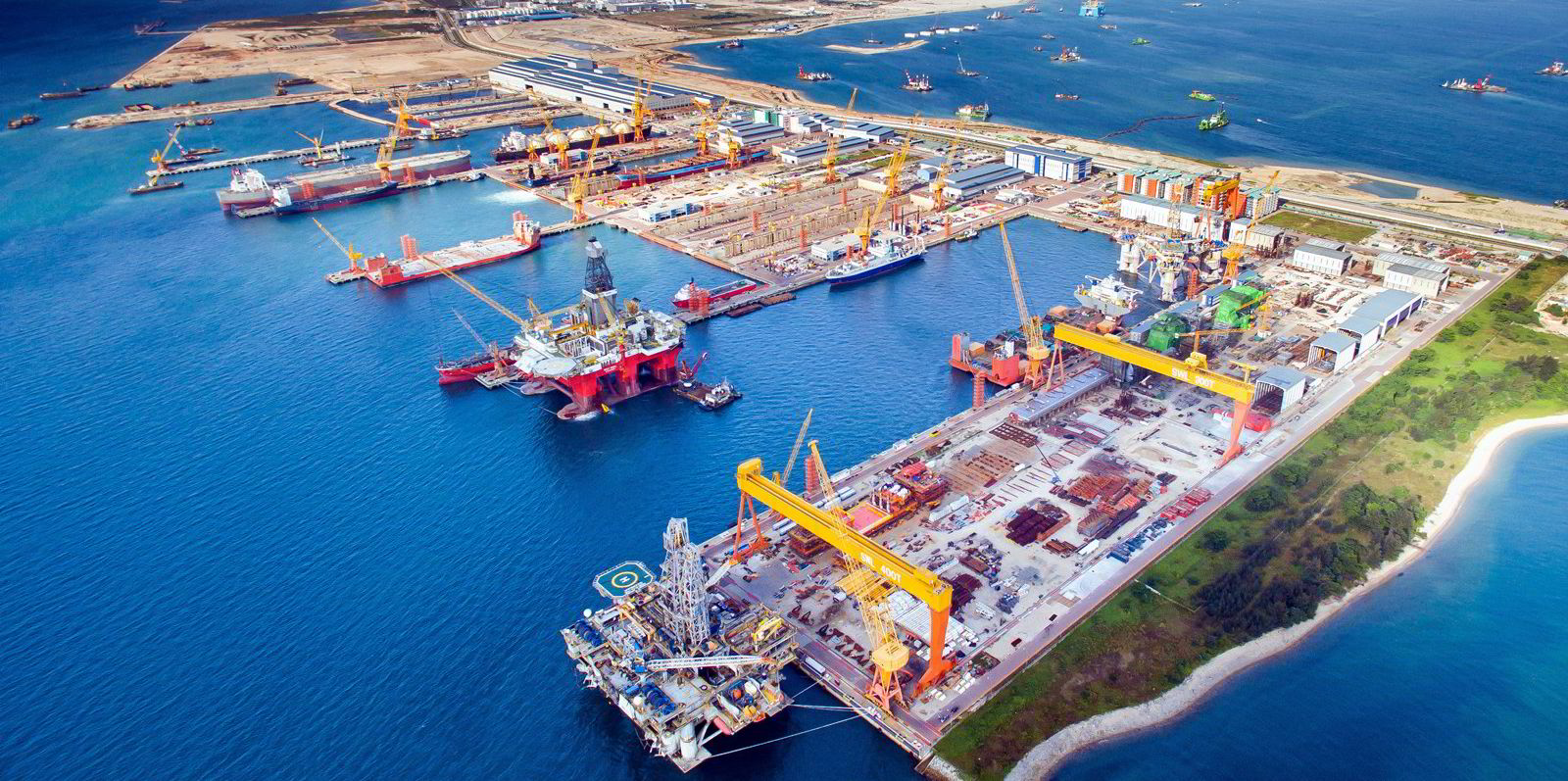 Singapore's Corrupt Practices Investigation Bureau (CPIB) has launched investigations into Seatrium (formerly Sembcorp Marine) and individuals from the offshore and marine player regarding alleged corruption offences that occurred in Brazil.
The CPIB on Wednesday evening said it was "acting on information received" but that as investigations are ongoing "it would not be able to provide further details at this juncture".
Referencing earlier probes by the Brazilian authorities in connection with Operation Car Wash – the historic bribes for rig-building contracts scandal — which began in or around early 2015, Seatrium on Thursday said it believes the CPIB's investigation to relate to events that happened prior to 2015 and to Sembcorp Marine as it was at that time.
"Those events predate the merger with Keppel Offshore & Marine which only took place in February 2023," Seatrium stated, putting paid to any market speculation that the CPIB's latest probe might be directed at Keppel O&M that has also been embroiled in Operation Car Wash.
However, Seatrium said it was unable to comment further at this stage as the investigations are still ongoing.
"We are cooperating with [the] CPIB in its investigations and will make appropriate announcements in the event of any material development," said Seatrium.
Article continues below the advert
"The company wishes to reiterate it is committed to the highest standards of compliance with anticorruption laws and does not condone and will not tolerate any improper conduct."
Brazil's Comptroller General of the Union (CGU) in March had launched preliminary administrative proceedings for investigation for "alleged irregularities" against Seatrium's wholly owned local subsidiary Estaleiro Jurong Aracruz (EJA).
The following month Seatrium said it had been informed by the CGU that these proceedings against EJA had been suspended.
The Singapore parent on Thursday stressed it has a strict compliance programme and continuously works to ensure that policies and procedures are in place to prevent any violation of any anti-corruption laws applicable to its operations.
Historic graft
In January, Keppel O&M settled fines of around US$65 million due to Brazilian authorities under December 2022's leniency agreement relating to the Operation Car Wash bribery scandal.
The contractor had reached a joint resolution and leniency agreement with the Brazilian Attorney-General's Office and CGU in relation to corrupt payments made by a former agent of the company to national oil company Petrobras to win rig-building contracts.
Meanwhile, also in January, six former senior managers at Keppel O&M were given "stern warnings" by the CPIB — in lieu of prosecution for offences punishable under Singapore's Prevention of Corruption Act — relating to bribes totalling about US$55 million paid by foreign consultants on behalf of the company to secure rig-building contracts with Petrobras and its related companies.
The CPIB has steadfastly refused to name the six high-ranking Keppel ex-management who escaped prosecution for their alleged involvement (although other sources did) — a decision that led to questions being asked in the Singapore parliament given the city state's stated zero tolerance on corruption and harsh penalties for lesser such offences.
"Singapore adopts a strict zero-tolerance approach towards corruption. CPIB investigates without fear or favour and will not hesitate to take action against any parties involved in corrupt activities," the bureau reiterated on Wednesday.
Seatrium was established in late April after Sembmarine had acquired Keppel O&M two months prior.
Seatrium at 07.35 local time on Thursday had requested a trading halt on the SGX (Singapore Stock Exchange) before the company issued its statement regarding the latest CPIB investigation.