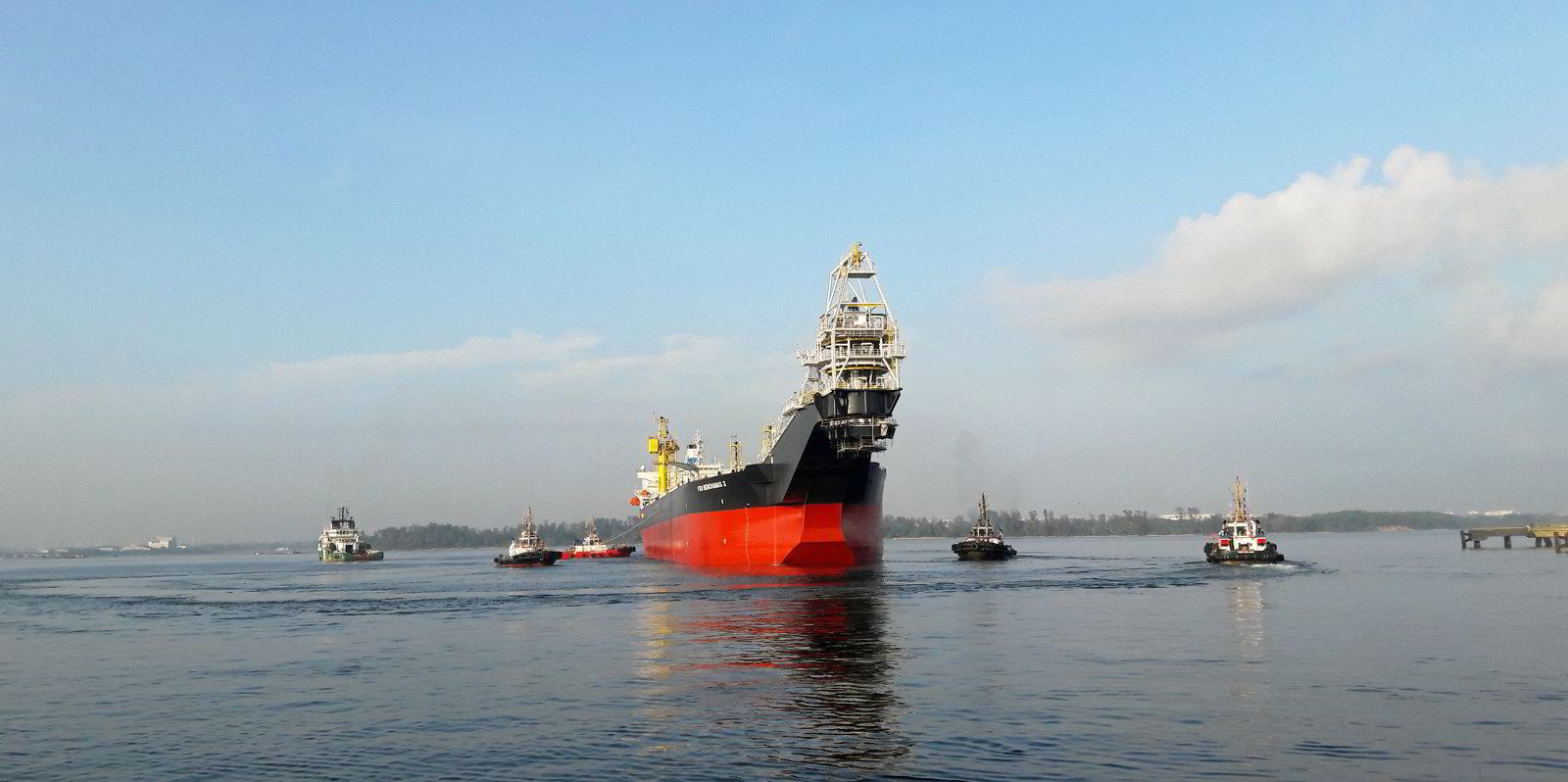 The body of the crewmember who was killed during routine maintenance on the floating production storage and offloading vessel deployed on Chevron's Benchamas field offshore Thailand has been recovered.
"We would like to express our gratitude to all those involved in the search and recovery effort, and particularly to the Royal Thai Navy for their ongoing support for our joint response to this incident," a spokesperson for Chevron and the FSO's owner, MISC, said.
"Work continues on the Benchamas 2 [FSO] to maintain the stability of the vessel, ensure the safety of all response personnel and to protect the environment."
Upstream understands the fatality occurred when an operation was under way to check a seawater inlet valve, as part of routine maintenance scheduled every two years.
The procedure involves inserting a temporary inflatable bung into the point where seawater enters the floater to cool its engine.
Investigations have been launched to determine what happened and whether the man was killed by a deflating bung or if he drowned due to seawater inundation in the engine room.
Article continues below the advert
"Additional equipment and personnel have been mobilised and work is under way to remove the seawater," the spokesperson said.
Personal details, such as the nationality, age or employment status of the victim, reportedly a contractor, are not currently being divulged.
"Chevron Offshore (Thailand) and MISC Offshore Floating Terminals confirm with great sadness that we have recovered the body of our colleague who was fatally injured… in an accident on the FSO Benchamas 2," the companies' spokesperson added.
"We extend our deepest condolences to his family, friends and loved ones during this difficult time. Preparations are being made to respectfully return our colleague to his family as soon as possible."
The Benchamas 2 FSO has been in service for more than four years on US supermajor Chevron's Benchamas field on Block B8/32 in the Gulf of Thailand, about 208 kilometres offshore. MISC owns and provides operations and maintenance for the floater that it converted from an aframax tanker built in 1999 by South Korea's Hyundai Heavy Industries.
The floater had about 400,000 barrels of crude in storage at the time of the incident but none has leaked from the vessel. So far, there have been no reported impacts to the environment or sea life following the incident on 13 March.
A further update is expected on Tuesday 21 March.