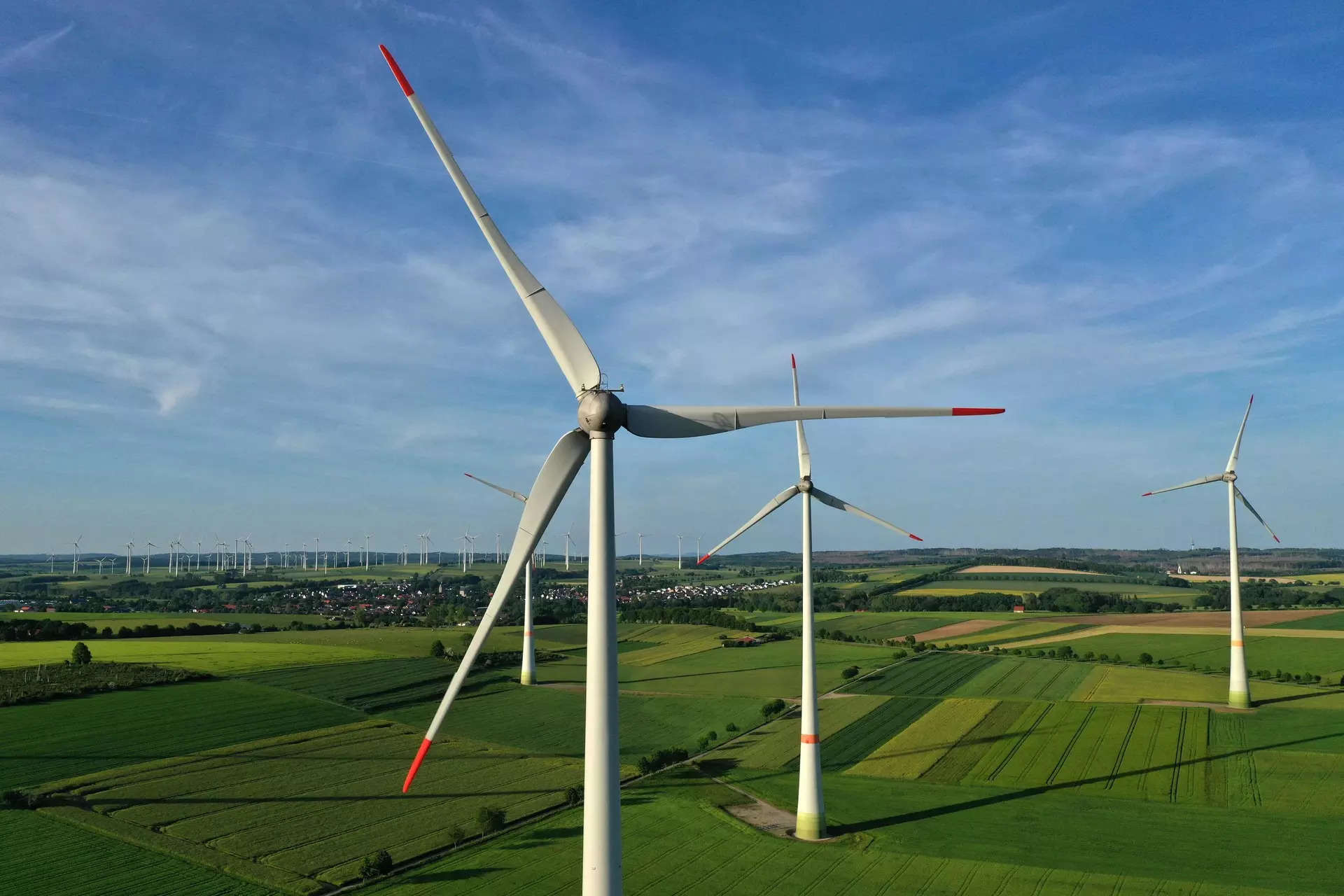 JAIPUR: Solar may be the flavour of the season, but wind energy is making a comeback, now through the hybrid model. In 2022-23, projects worth 676 MW came up, taking the total capacity in Rajasthan to 5200 MW.
In fact, Rajasthan has added maximum wind power capacity in the country last year in the country. Officials of the energy department said the new capacity came as part of solar-wind hybrid projects.
The sector went into a tailspin for five years, adding almost no capacity since 2017 but there is growing interest in the sector now. Speaking at a roadshow of 'Pawan-Urja: Powering the Future of India" to be held in June, state energy secretary Bhaskar Sawant said, "Wind compliments with solar and brings a greater transmission efficiency. New technological breakthroughs are happening, increasing capacity utilization factor (CUF)." He said sometimes policy decisions do not go the way they are intended, referring to the auction system adopted earlier instead feed in tariff, one of the main reasons for the wind energy falling of favour with developers.
However, Sawant said that the growth of wind energy can contribute to the Atmanirbhar Bharat campaign as most of the components are manufactured in India. "So solar, we have to depend on import of panels, whereas majority of the components required for wind projects are manufactured in the country.
He said while in the coastal regions the wind speed is better and CUF is higher, the opportunity in Rajasthan is very promising. He said that by raising the height of the windmills, developers can get harness higher windspeed and better CUF.
D V Giri, secretary general, Indian Wind Turbine Manufacturers Association (IWTMA) said, "The industry has invested Rs 25,000 crore to create 15 GW annual manufacturing capacity with 70 to 80% localization. The sector is well-developed in the country and will play a critical role in achieving the 500GW non-fossil fuel target of the Centre.
Giri said that solar-wind hybrid and storage will be key to achieving the country's renewable energy targets. "Hybrid plants leverage resources including land, which is a critical economic component. Secondly, with only solar plants, there is the issue of grid instability as they stop generating power in several circumstances. That's where wind comes in, as the plants can function at any time of the day or night."