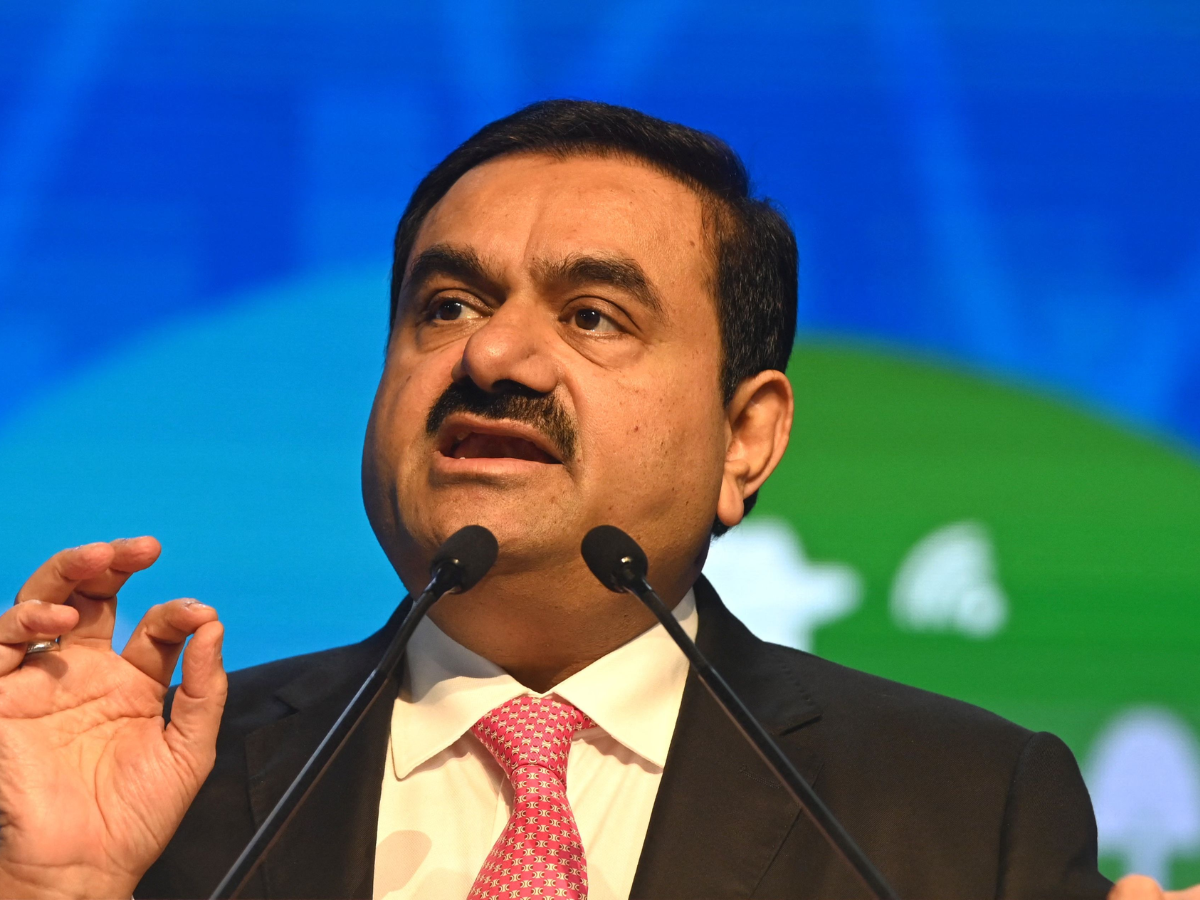 The Adani Group has indefinitely suspended work on its over $4 billion (approx Rs 34,000 crore) coal-to-polyvinyl chloride (PVC) plant in Mundra, Gujarat, according to two sources aware of the development.
The company has also scrapped its fundraising plans for the project. It was in talks to raise Rs 14000 crore from a consortium of seven-to eight banks led by the State Bank of India, according to an investment banker aware of the development.
The development comes after short-seller Hindenburg Research accused the conglomerate of fraud, triggering a rout in the group's shares and bonds wiping off over $140 billion from the market value of Gautam Adani's empire.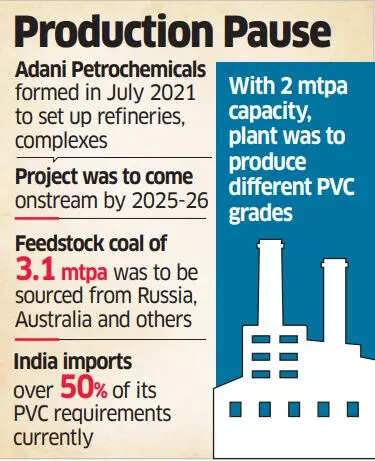 "The coal-to-PVC project has been suspended indefinitely. A consortium of banks was ready to grant a loan of Rs 14000 crore to Adani Group for the project but the company decided to suspend the project before the credit committee was to approve the loan," said an official aware of the development.
Adani Group spokesperson did not reply to an email query sent on 18 March.
In an email sent to its partners, Adani Group has asked them to "suspend all activities of the scope of work and performance of all obligations" for Mundra Petrochem Ltd Green PVC project "till further notice."
With a capacity of 2-million-tonne-per-annum, the coal-to-PVC plant was expected to produce PVC grades such as suspension PVC (resin), chlorinated PVC (C-PVC) and emulsion PVC (paste) and compete with market leader Reliance Industries in the petrochemical space.
Adani Enterprises, the flagship company of the Group, had incorporated a wholly-owned subsidiary, Adani Petrochemicals Limited (APL), on July 30, 2021 to set up refineries, petrochemicals complexes, specialty chemicals units, hydrogen and related chemicals plants and other such similar units.
The project was to come on stream by 2025-26 and use feedstock coal of about 3.1m tonnes/year sourced from Australia, Russia and other countries.
In the coal-to-PVC plant, coal is processed through the coal pyrolysis unit to produce calcium carbide which is further processed to acetylene. The acetylene gas is then processed together with hydrochloric acid to produce vinyl chloride monomer (VCM) which is then used to make PVC.
India currently imports more than 50% of its PVC requirements. The biggest demand for PVC is in agriculture and infrastructure, water pipes, sprinkler systems, etc. India manufactures PVC using largely imported oil and other feedstock.
Adani Group had earlier said that its massive renewable capacity of 24+ GW would enable it to make the coal-to-pvc plant a low carbon-intensive and one of its kind projects in this segment.