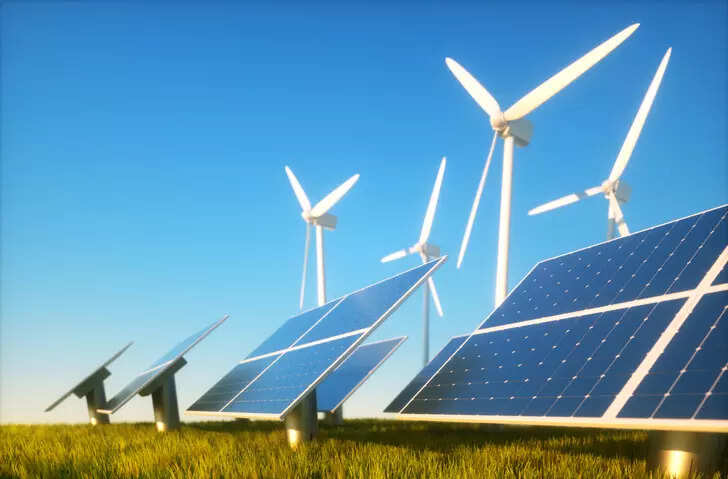 New Delhi: Adani Green Energy's consolidated net profit more than doubled to Rs 103 crore in the December quarter, mainly on the back of higher revenues. The consolidated net profit of the company was at Rs 49 crore in the year-ago period, according to a BSE filing on Tuesday.
Total income in the third quarter of the current fiscal rose to Rs 2,258 crore from Rs 1,471 crore in the same period a year ago.
The solar CUF (Capacity Utilisation Factor) and sale of energy improved with the integration of a high-quality SB Energy portfolio having a CUF of 26.0 per cent in the April-December 2022 period, consistent high plant availability, improved grid availability and improved solar irradiation.
The sale of energy from the wind portfolio has increased significantly backed by strong capacity addition. However, the wind CUF has reduced primarily due to a one-off disruption in the transmission line (force majeure) for a 150 MW plant in Gujarat, which is now fully restored.
"We are making steady progress in our endeavour to lead the way towards large-scale adoption of affordable clean energy in India and we are on track to achieve our long-term renewable capacity addition target," Vneet S Jaain, MD & CEO of Adani Green Energy, said.
Adani Green Energy's operating capacity is now set to increase to 8,300 MW, the largest in India, by the end of FY23, as per the filing.
The newly commissioned solar-wind hybrid plants of 1,440 MW deploy the latest technologies such as bi-facial PV modules and horizontal single-axis tracking technology to capture maximum energy from the sun as well as technologically advanced wind turbine generators leading to a high hybrid CUF.
The company, part of the Adani group, has an overall portfolio of 20.4 GW, including operating, under-construction and awarded projects catering to investment-grade counterparties.