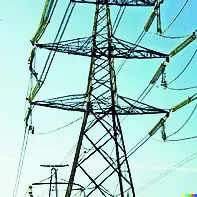 Rajasthan is the latest in the long list of states offering free electricity to people. The free power scheme has deleterious impacts on resources and economics, endangering India's goal for an energy transition towards net-zero by 2070. The practice of doling out free power to farmers has increased water stress, jeopardising agricultural incomes and sustainability. It is also literally being penny-wise and pound-foolish in action by undermining the fiscal health of electricity distribution companies (discom).
Though the Electricity Act mandates that states make upfront payments to discoms for the free electricity, this is a norm observed regularly in its breach. Free electricity schemes are capacity agnostic – all households, irrespective of their ability to pay, are beneficiaries. Studies show that the amount of free electricity offered is often in excess of median electricity consumption. It distorts demand and efficient use, and creates a barrier to key reforms such as eliminating cross-subsidy of domestic and agricultural consumers by commercial and industrial users. Thereby, electrification of the economy is actually inhibited. It reinforces perverse incentives to coal-based electricity production, disincentivising greening of electricity sources.
Electrification of the economy will require providing support to households that need it. The central government should, as recommended by the Gireesh Pradhan Expert Group on the National Electricity Policy, fix concessional tariffs (not below 50% of the discom's average cost of supply) for consumers with monthly consumption below 50 kWh and connected load up to 1 kW. Instead of subsidising the discom, the subsidy should be paid as direct benefit transfer to eligible consumers.