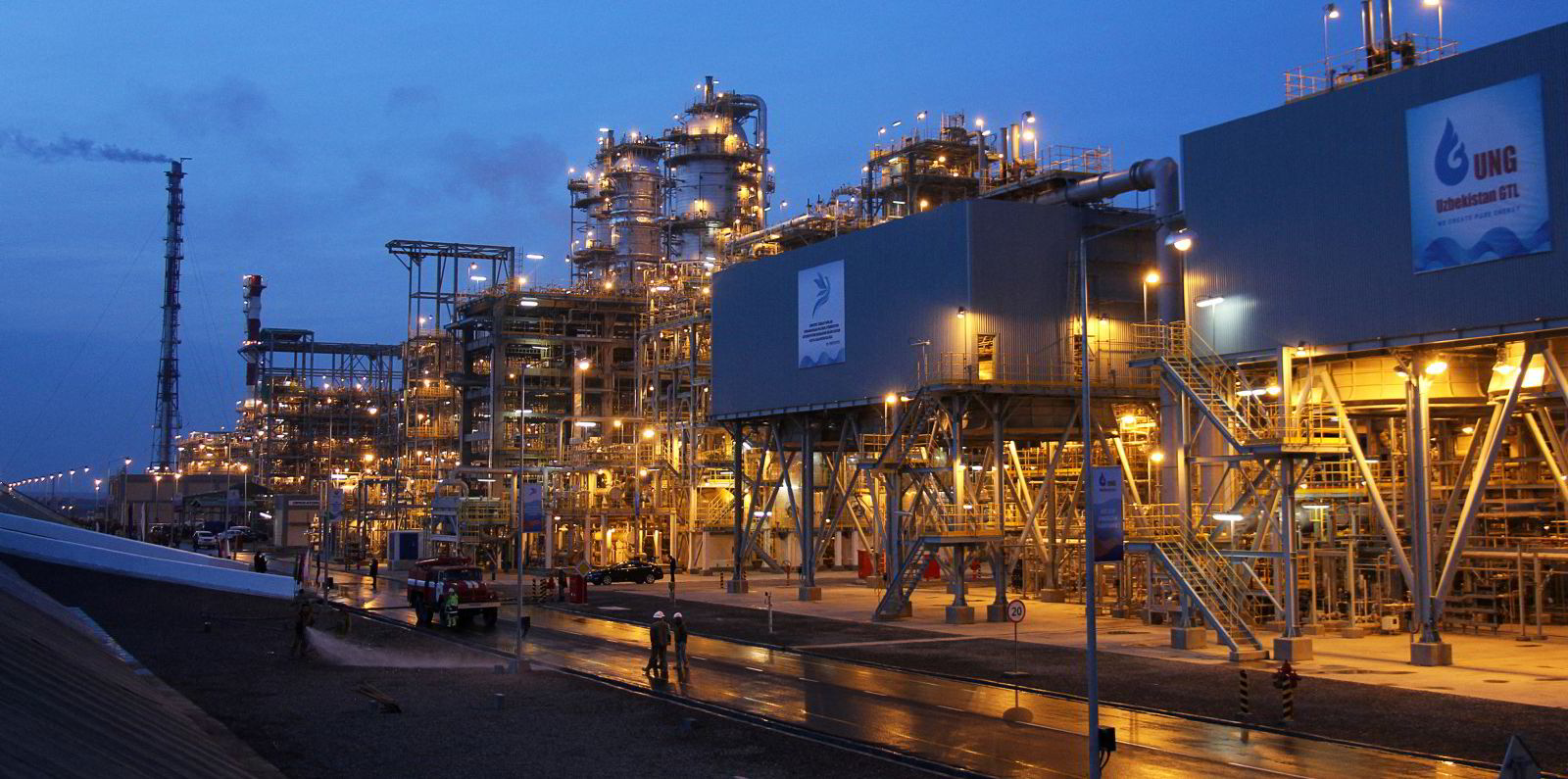 Authorities in Uzbekistan have ordered state-run gas producer Uzbekneftegaz and Russia's Lukoil, the second-largest gas producer in the country, to temporarily halt exports of natural gas to China as the country deals with a wave of blackouts and disruptions to local gas networks.
Speaking earlier this week in the capital Tashkent, Bekhzot Narmatov, the executive chairman of gas pipeline operator and distributor Uztransgaz, said producers have been asked to redirect gas supplies originally destined for export to the domestic distribution network.
Gas consumption has been much higher than expected because of a prolonged spell of subzero temperatures, Narmatov said, with authorities even stopping the sale of natural gas as motor fuel to drivers to free some gas for other sectors of the country's economy.
Gas exports were already expected to decline sharply this year against 2021, as the commissioning of a major gas-to-liquids plant and the construction of gas-fired power and heat stations drove up domestic demand, he said.
Uzbekistan's Energy Ministry earlier forecast exports of about 3.3 billion cubic metres of gas in 2022.
Foreign investments helped the country commission six new gas fired power facilities this year with combined power capacity of about 1.4 gigawatts.
Article continues below the advert
Though Uzbekistan declared ambitious plans to add renewable power to the grid, just one 100-megawatt solar facility was put online in 2022.
Gas consumption this week jumped to 157 million cubic metres per day, the ministry said, against 145 MMcmd at the end of November.
The ministry acknowledged that interruptions in natural gas delivery were observed in Tashkent, and in the regions of Fergana, Andizhan, Namangan, Jizzakh, Samarkand and Surkhandarya due to lower pipeline pressure.
Cold water
Last week, authorities in Tashkent poured cold water on a sudden proposal from the Kremlin for Uzbekistan to create a regional alliance of gas producers, apparently aimed at aligning gas supplies from Russia, Kazakhstan and Uzbekistan to China and other countries in Asia.
Uzbek Energy Minister Zhurabek Mirzamakhmudov said that the country will "purchase energy resources based on [its understanding] of national interests", and will not coordinate its efforts with "any alliance or union".
Uzbekistan has distanced itself from Moscow recently after thousands of its citizens working in Russia were offered Russian citizenship in exchange for military service in its war against Ukraine.
The Uzbek statement stands in sharp contrast to the reaction from Kazakhstan — also a party in the proposed alliance — which according to governmental officials is considering the Russian request.
Moscow earlier announced a change in its strategic gas development plan, placing emphasis on growing sales in China and Asia to make up for plummeting exports to Europe, which has sharply reduced its dependence on Russian gas since the invasion of Ukraine in February.