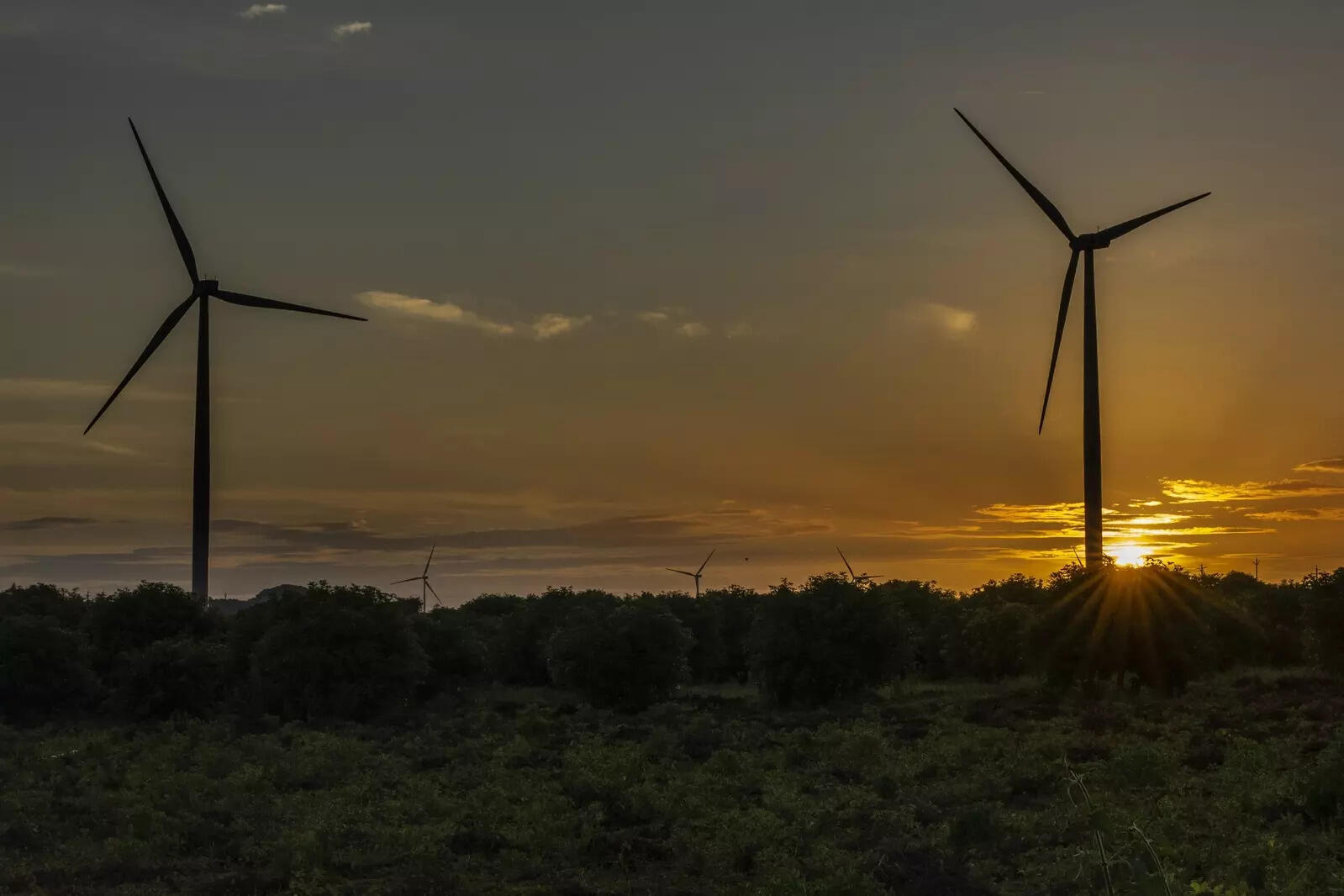 New Delhi: India, the world's fifth largest economy, can achieve energy independence through clean technology by 2047, a report of top research institute said, highlighting Prime Minister Narendra Modi's Atmanirbhar Bharat push that spans from a massive renewable capacity addition to electric mobility, saving billions of dollars in imports. Lawrence Berkeley National Laboratory, a federally funded research and development centre, along with The India Energy and Climate Center (IECC) located at UC Berkeley's Goldman School of Public Policy published a report, 'Pathways to Atmanirbhar Bharat', that highlights the steps taken by India towards the adoption of clean energy.
India is 80-85 per cent dependent on imports to meet its oil and coal needs. The price and supply volatility in global energy markets, as witnessed in recent years, strain India's foreign exchange reserves, resulting in economy-wide inflation.
However, recent dramatic declines in clean energy costs provide India an opportunity to lower energy imports through investment in renewable energy, battery storage, EVs, and green hydrogen, the report said.
Prime Minister Narendra Modi has already set a target to install 500 GW (gigawatt) of renewable energy capacity by 2030. The government intends to grow EV sales in India to capture the markets of 30 per cent of private cars, 70 per cent of commercial vehicles and 80 per cent of two- and three-wheelers by 2030. Also, it is targeting production of 5 million tonnes of green hydrogen by splitting water using electricity from renewable sources.
Abundant solar energy and local technology will aid this and also reduce carbon emissions. All this towards a Atmanirbhar Bharat or a self-reliant India that does have to depend on imports for meeting its energy needs.
Energy independence, the report said, involves investment in renewables, electric vehicles, and green hydrogen — generating electricity from solar and wind energy — and will help move away from coal-based generation while use of electricity-charged batteries till cutting dependence on liquid fuel like petrol and diesel. Zero-carbon hydrogen will decarbonise Indian industry, cutting emissions and lowering dependence on imported fuel.
"This would involve installing more than 500 GW of non-fossil electricity generation capacity by 2030, an 80 per cent clean grid by 2040 and 90 per cent by 2047," it said. "Nearly 100 per cent of new vehicle sales could be electric by 2035. Heavy industrial production shifts primarily to green hydrogen and electrification: 90 per cent of iron and steel, 90 per cent of cement, and 100 per cent of fertilizers by 2047."
And this could help "India achieve energy independence through clean technology by 2047," the report said.
The transition to electric vehicles could save crude oil imports by over 90 per cent (or USD 240 billion) by 2047, while green hydrogen based and electrified industrial production would reduce industrial coal imports by 95 per cent. Lithium needed for manufacturing new electric vehicles and grid-scale battery storage systems (around 2 million tonnes cumulative between 2023 and 2040) could be produced domestically using newly discovered reserves.
"Energy independence is economically advantageous," it said. "Clean energy will reduce and inflation proof India's energy expenditure as renewables, EV batteries, and hydrogen infrastructure are capital assets with rapidly falling costs. A shift to electric transportation will create USD 2.5 trillion in net consumer savings by 2047."
Indian industry, to remain globally competitive, must also transition to clean technologies like green steel manufacturing, as major export markets (ex. EU) make carbon neutrality commitments, the report said, adding the clean energy transition would have minimal impacts on tax revenues.
Fossil fuel taxes, duties, and royalties contribute about 12 per cent of state and central government revenue.
Despite an aggressive clean energy transition, fossil fuel consumption and associated tax revenues will not drop below 2020 levels until the mid-2030s, it said.
The study said a rapid expansion of clean energy infrastructure will be needed. "Because of transport, industrial electrification and green hydrogen production, electricity demand could increase nearly five-fold – from 1,300 TWh/year to over 6,600 TWh/year by 2050. This would require a massive scale-up of renewable energy deployment to 40 GW a year through 2030, ramping up to about 100 GW a year between 2030 and 2050."
Clean energy deployment will be more capital-intensive, needing a net additional investment of USD 1.5-2 trillion between 2023-2047, compared with business-as-usual.
"Achieving energy independence could offer environmental and public health benefits without compromising economic growth. With an aggressive clean energy transition, over 4 million air pollution-related premature deaths could be avoided between 2023-2047. India's CO2 emissions will peak in the early 2030s, before dropping to 800 million tonnes per year by 2047 (85-90 per cent of the way to net-zero emissions).
"Managing the clean energy transition would require significant policy support. The policy ecosystem needs to have five pillars: deployment mandates for commercial / cost-effective clean technologies that provide the economies of scale, financial support for emerging technologies, long-term infrastructure planning, accelerating/scaling domestic manufacturing, and planning for a just transition," it added.