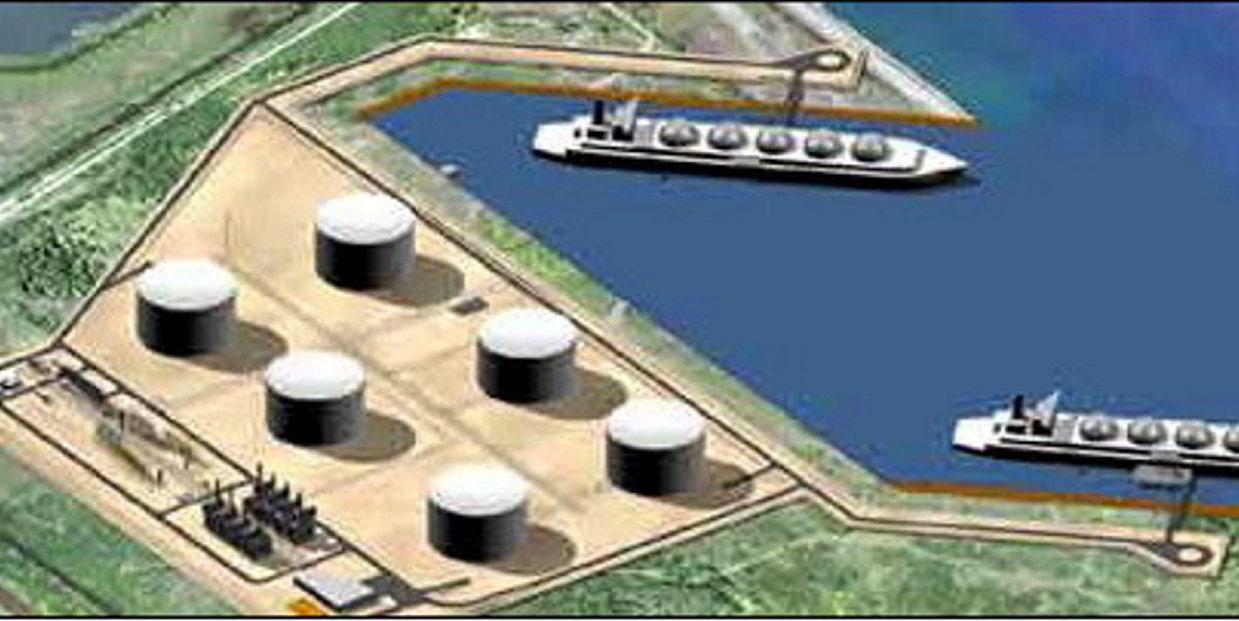 Sempra Infrastructure of the US has entered into a long-term liquefied natural gas sale and purchase agreement with PKN Orlen, which recently acquired the Polish Oil & Gas Company (PGNiG), as Europe moves to secure future supplies and reduce its dependence on Russian gas.
Sempra will supply PKN Orlen with some 1 million tonnes per annum of LNG from phase one of its under-construction Port Arthur project in Texas in the US, for which the final investment decision is intended by end-March.
With this agreement, the projected LNG offtake capacity for the Phase 1 project is now fully subscribed under binding long-term agreements, Sempra confirmed on Wednesday.
Under the SPA, PKN Orlen has agreed to purchase approximately 1 million tpa of LNG from the Port Arthur LNG Phase 1 project on a free-on-board basis for 20 years.
Cornerstone of energy supply
PKN Orlen chief executive Daniel Obajtek said the long-term SPA is an important step towards strengthening the company's position as a cornerstone of crude and fuel supply security in Central and Eastern Europe.
"Already last year, during a very tense situation on the EU energy market, the United States became one of the main suppliers of natural gas to Poland," said Obajtek.
Article continues below the advert
"By establishing a partnership with Sempra Infrastructure, we are increasing the diversification of our import portfolio and we are securing additional volumes of natural gas, which will be used both to provide for the needs of the Polish customers and to enhance PKN Orlen's presence in the international energy market."
Sempra has now secured 10.5 million tpa of LNG under binding long-term contracts for Port Arthur Phase 1 with customers including ConocoPhillips, Ineos, Engie and RWE.
"We are excited to partner with PKN Orlen, Central Europe's largest energy group, as they continue to look for long-term, diverse supplies of secure energy sources," said Sempra Infrastructure chief executive, Justin Bird.
"With the long-term offtake capacity for Phase 1 now sold under binding agreements, we expect to reach FID later this quarter and commence construction on the Port Arthur LNG Phase 1 project to help meet the increasing demand for LNG across Europe and the rest of the world."
Sempra said it is now focused on completing the remaining steps necessary to achieve its goal of FID in the first quarter of 2023, with first cargo deliveries expected in 2027.
The Port Arthur LNG Phase 1 project is permitted and expected to include two trains plus LNG storage tanks and associated facilities capable of producing, under optimal conditions, up to approximately 13.5 million tpa of LNG. A similarly sized Phase 2 project is "also competitively positioned and under active marketing and development", added Sempra.
Development of the Port Arthur LNG projects is contingent upon completing the required commercial agreements, securing and/or maintaining all necessary permits, obtaining financing and taking FID among other factors.