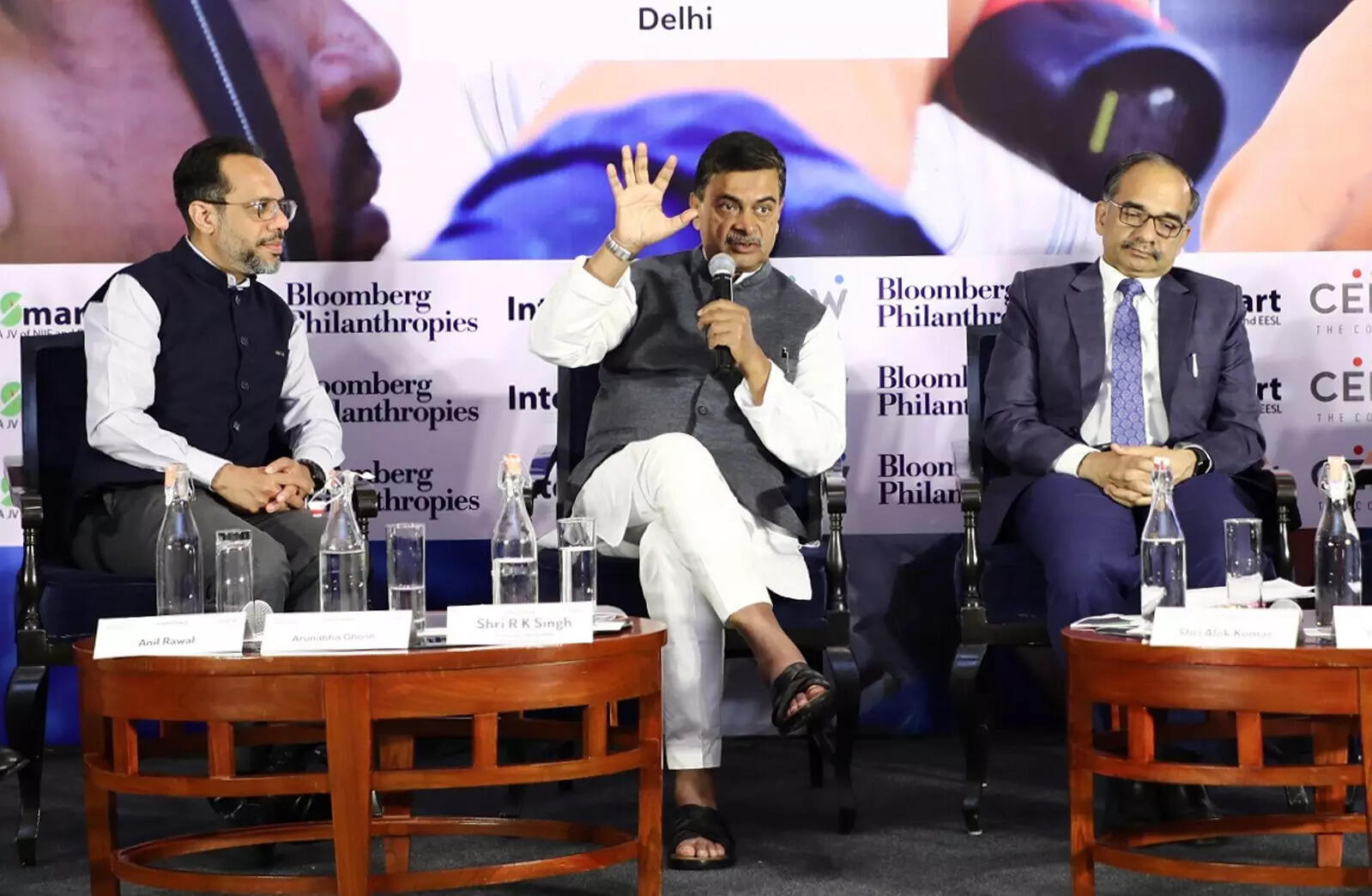 New Delhi: Union Power Minister R K Singh on Monday urged electricity consumers to use smart prepaid meters, saying the device helps users bring down power cost by up to 2 per cent.
Installation of smart prepaid meters reduces the operational and finance cost for electricity suppliers as consumers credit their account in advance, the minister said while releasing the 'Enabling a consumer-centric Smart Metering Transition in India' report here.
"If you have a smart prepaid meter, your cost of electricity will come down by 2-2.5 per cent and the consumer gains (at benefit)," Singh said.
Usage of smart meters will lead to digitisation of systems, automation and further efficiencies. It will help in energy accounting, which helps in identifying the areas which need attention.
"Energy accounting system…is another challenge which we are still tackling," he said.
According to the findings of the report released, the users of smart prepaid meters are having better experiences compared to conventional post-paid metering systems of billing.
While 92 per cent surveyed consumers reported a smooth installation experience, 50 per cent reported improvements in their bills.
Around 63 per cent of the respondents said they would recommend smart prepaid meters to other consumers, as per the survey conducted by CEEW with the support of MacArthur Foundation and Bloomberg Philanthropies. Over 4,500 people across 18 districts of six states were surveyed.
The states were Assam, Bihar, Haryana, Madhya Pradesh, Rajasthan and Uttar Pradesh. Around 44 per cent could not access detailed bills of their electricity usage.
Jitendra K Agarwal, Joint MD of smart metering firm Genus Power said, "These new-age smart meters help reduce the operation and maintenance cost, and enhance the quality of service. Metering is an important infrastructure for the country. Smart prepaid meters maintain accuracy in the billing of electricity usage."