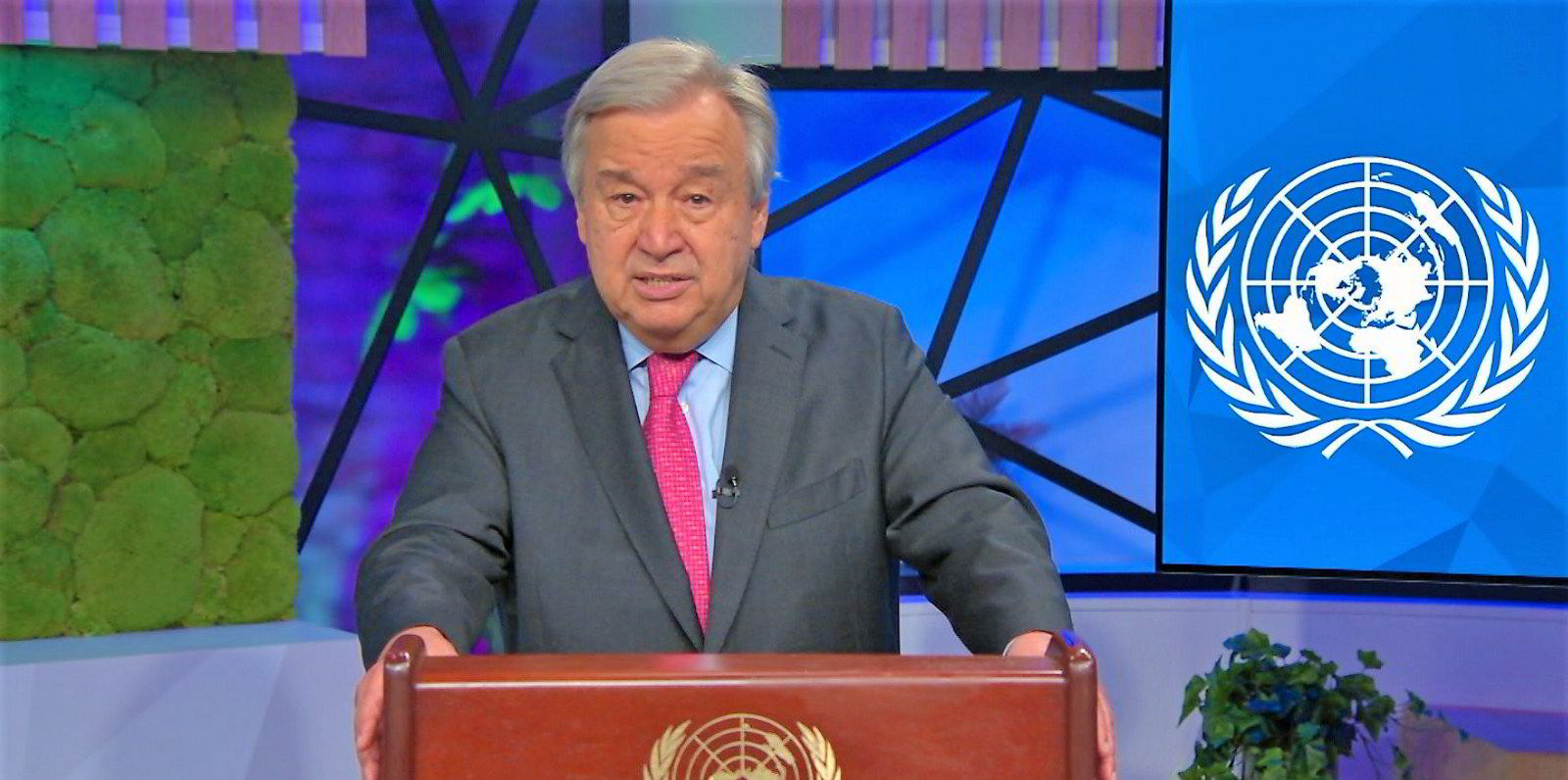 UN secretary general Antonio Guterres said a major new climate report represents "a survival guide for humanity" as he called for a global push to support the growth of renewables, halt new oil & gas activity and accelerate net zero ambitions by 10 years.
Guterres called for a G20 Climate Solidarity Pact to keep climate efforts on track on the day that the UN's Intergovernmental Panel on Climate Change (IPCC) unveiled its Climate Change 2023 Synthesis Report with a somber message on global heating and key recommendations over how to get the fight against it back on track.
The UN chief wants to see developed economies "hit the fast-forward button" on 2050 net zero ambitions and instead achieve it as close as possible to 2040, describing this a a limit they should all respect.
"This can be done. Some have already set a target as early as 2035," he claimed, adding that emerging economies should aim for 2050.
Guterres fired off a list of policy moves he said are needed for an 'Acceleration Agenda' to underpin a "quantum leap in climate action", including.
Net zero power generation by 2035 for all developed countries and 2040 for the rest of the world
Ceasing all licensing or funding of new oil and gas, in line with earlier recommendations by the International Energy Agency.
Stopping any expansion of existing oil and gas reserves.
No new coal and phasing out of coal by 2030 in OECD countries and 2040 elsewhere.
Shifting subsidies from fossil fuels to a just energy transition.
Establishing a global phase down of existing oil and gas production compatible with the 2050 global net zero target.
Guterres' comments followed the publication of the IPCC's Synthesis Report, the latest major distillation of scientific thinking on climate change that is published every six or seven years and will play a key role in informing debate at this year's COP28 climate summit.
Article continues below the advert
He said the report shows a "fact-based, science-grounded way out of the climate mess" and is a "survival guide for humanity".
He added: "We have never been better equipped to solve the climate challenge – but we must move into warp speed climate action now."
Oil CEOs challenged
The report comes amid concerns about a resurgence in oil & gas-related investments as a response to the energy security concerns that shot up the global agenda following Russia's invasion of Ukraine.
Analysts have noticed that big oil and gas companies are making newly confident statements about the role of natural gas during the energy transition and the financial underpinning afforded by their core activities.
The shift is particularly prominent among European majors, several of which were enthusing about a future in renewable energies before the Ukraine war sent commodity prices soaring. European majors are still talking about reducing the emissions associated with oil and gas production, but interest in standalone renewables projects has waned.
The US secretary general made a direct challenge to oil & gas CEOs to "be part of the solution. They should present credible, comprehensive and detailed transition plans in line with the recommendations of my High-Level Expert Group on net zero pledges.
"These plans must clearly detail actual emission cuts for 2025 and 2030, and efforts to change business models to phase out fossil fuels and scale up renewable energy."
While advocating more leeway for developing nations, Guterres also appealed against a growing tendency among world leaders to argue that others should take the blame or assume the responsibility for climate change.
"Demanding that others move first only ensures that humanity comes last," he said.
(A version of this article first appeared in Upstream's sister renewables publication Recharge on 20 March, 2023)