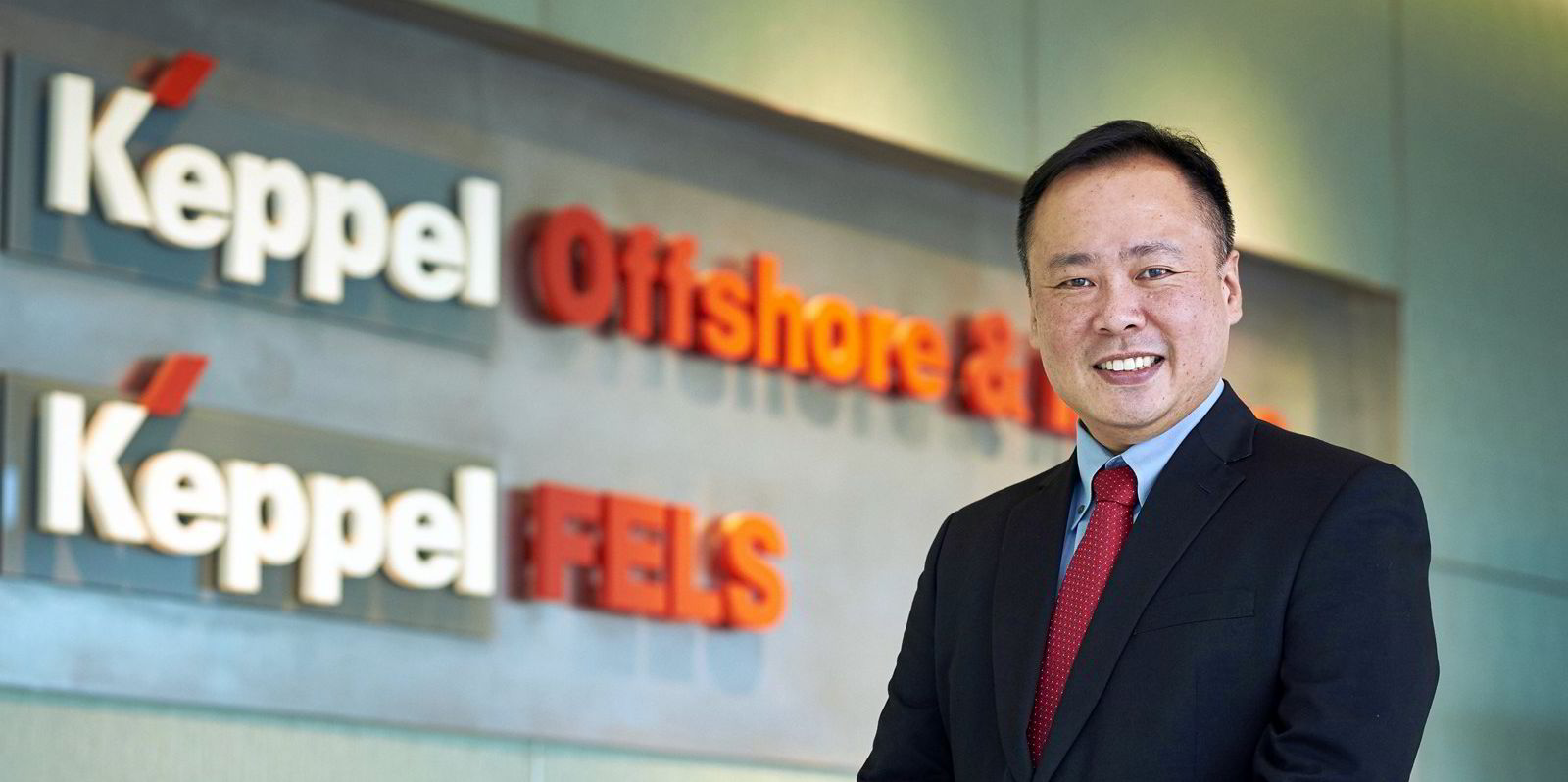 Sembcorp Marine this year has even more reason to celebrate its 60th Anniversary, having recently secured the necessary shareholder votes to acquire compatriot Keppel Offshore & Marine in a US$3.37 billion deal which, if it completes as intended, will create a one-stop-shop Singapore mega-contractor.
From a single ship-repair yard in 1963, Sembmarine has progressed up the value chain and technology ladder to encompass vessel conversions, rig-building and offshore engineering and construction.
Sixty years ago, Jurong Shipyard, the first commercial shipyard in Singapore, was incorporated as a joint venture between the host government and Japan's IHI, then known as Ishikawajima-Harima Heavy Industries. The company now has several yard facilities in the city state and overseas including in Indonesia, China and the UK.
Sembmarine's quarry, Keppel O&M — which was incorporated in 2002 through the integration of three well-established offshore and marine companies with a combined heritage of over 300 years, Keppel Shipyard, Keppel Fels that specialised in jack-up rig fabrication and Keppel Singmarine — has an even longer history.
"The company's rich tradition dates back to the construction of Singapore's first ship repair drydock at Keppel Harbour in 1859. Keppel Shipyard was formerly incorporated in 1968 to manage the dockyard assets, as part of the government's efforts to privatise Singapore's ship-repair industry," noted Keppel O&M.
In the 1980s and 1990s, the contractor spread its wings overseas, acquiring fabrication yards in the Philippines, the US and the Netherlands.
Article continues below the advert
Fast-forward to the early 2000s and Keppel O&M formed the Deepwater Technology Group to focus on semi-submersibles and floating structures, and the Marine Technology Development unit to specialise in offshore support vessels and tugboats.
Forging their own paths
Singapore's leading offshore and marine contracting duo historically forged their own paths, sometimes bidding for the same jobs, but for decades some industry observers and parliamentarians have pondered, queried and suggested whether a form of merger might be the way forward for the heavyweights that today also work on renewable energies, low-carbon and liquefied natural gas solutions projects.
After years of "will they, wont they?" — perhaps accelerated by the challenges wreaked by the coronavirus pandemic —Sembmarine and Keppel O&M in April 2022 did indeed finally announce their intention to merge with the proposed transaction changed in late October to the simpler acquisition of Keppel O&M from its parent Keppel Corporation.
While market conditions in the offshore and marine industry improved between April and October 2022, "the macroeconomic conditions deteriorated at the same time amid elevated levels of inflation and continued interest rate increases by major central banks", Sembmarine said at the time.
The revised plans saw the exchange ratio between Keppel and Sembmarine revised from 56:44 to 54:46 but this did not deter Keppel from going ahead. Almost all of Keppel Corporation's shareholders in December approved the deal while more than 95% of Sembmarine's shareholders gave the thumbs-up on 15 February.