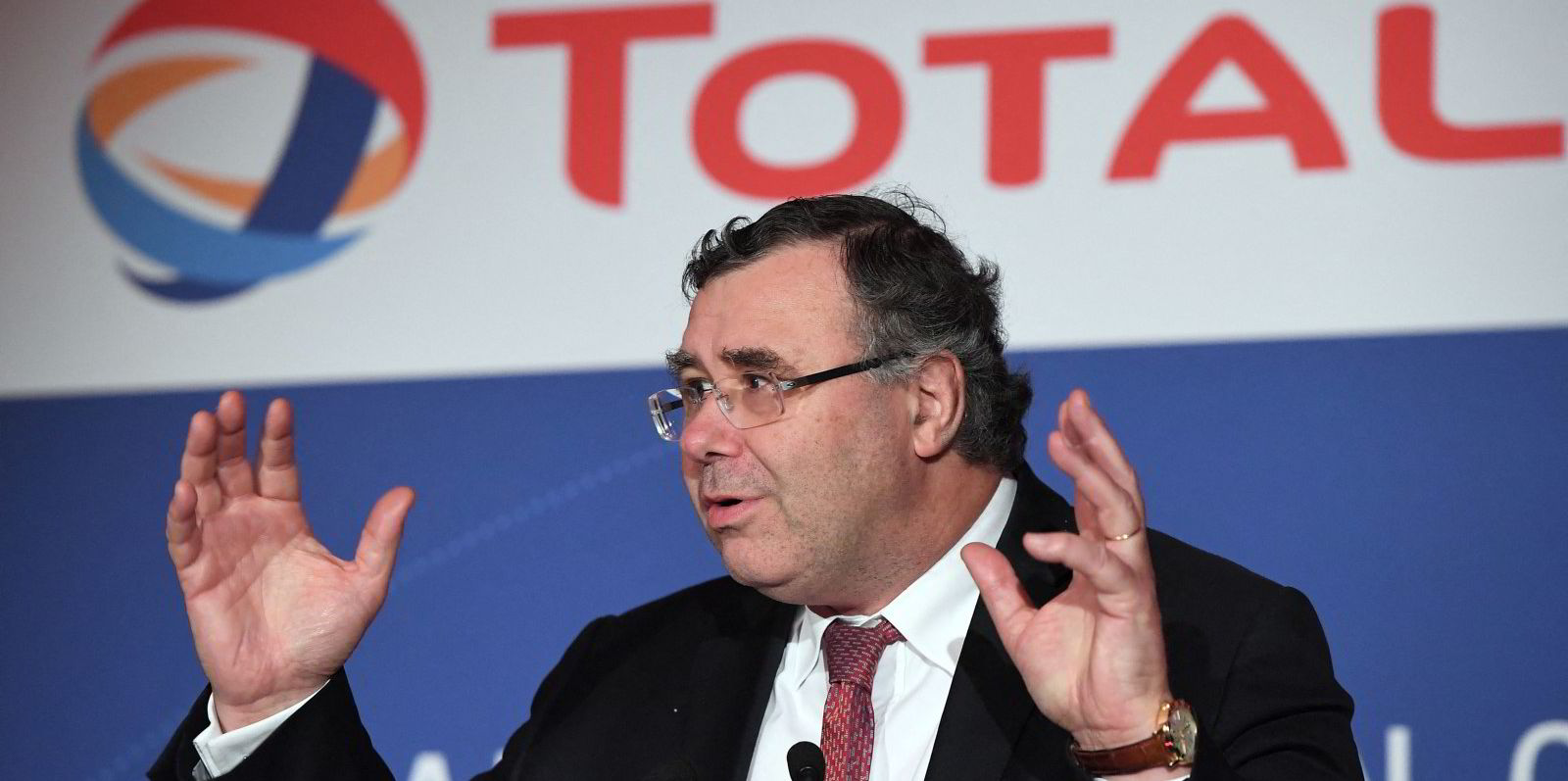 France's TotalEnergies has raised its target for reducing Scope 3 emissions related to its oil products business, aiming to cut its end use emission footprint by 40% by 2030, up from a previous target of 30%, the company said on Tuesday.
In its latest Sustainability & Climate 2023 Progress Report, the company said it is increasing investment in its low-carbon energy businesses, raised its 2025-2030 reduction goals and stressed that natural gas will be central to the energy transition.
TotalEnergies' capital expenditure devoted to low-carbon projects will increase to $5 billion in 2023, against $4 billion previously earmarked, out of total capex of $16 billion to $18 billion for the year. This confirms the figure the copmpany released in its latest full year 2022 earnings report.
Investment by 2030 is forecast within the $14 billion to $18 billion per year range, with a third for low-carbon energy, 30% for developing new oil and gas projects and the rest to maintain the existing fossil fuels portfolio.
Less methane
The company said methane emissions from the facilities it operates fell by 11% in 2022 against the year before and by 34% against the 2020 baseline. Scope 3 oil product emissions — related to TotalEnergies' customers' use of its petroleum products — fell by 8% in 2022 on the previous year, and by 27% against 2015 levels.
In the report, TotalEnergies said it aims to achieve a drop of 40% in Scope 3 oil products emissions by 2030 on a comparison with 2015 levels, up from the 30% reduction previously targeted. It now aims to hit the 30% mark in 2025.
Article continues below the advert
For its operated facilities, the company set a new absolute emission target of below 38 million tonnes of carbon dioxide for Scopes 1 and 2 by 2025, compared with a target of over 40 million tonnes estimated previously.
Gas backed
The report stressed that TotalEnergies is "convinced by the central role of gas in the energy transition".
The company expanded its liquefied natural gas business last year by entering the North Field East and North Field South expansion projects in Qatar and delivering a 15% increase in sales to 48 million tonnes.
The company said a growing share of LNG as an energy source, especially in Europe and elsewhere, contributed to a displacement of more polluting inputs such as coal or fuel oil in electricity generation.
As a result, TotalEnergies estimates its LNG sales avoided 70 million tonnes of CO2 that would have otherwise been emitted globally.
In renewables, the company maintained its earlier target of deploying 35 gigawatts of power generation by 2025. In 2022, its total deployed capacity reached 17 GW.
More to follow