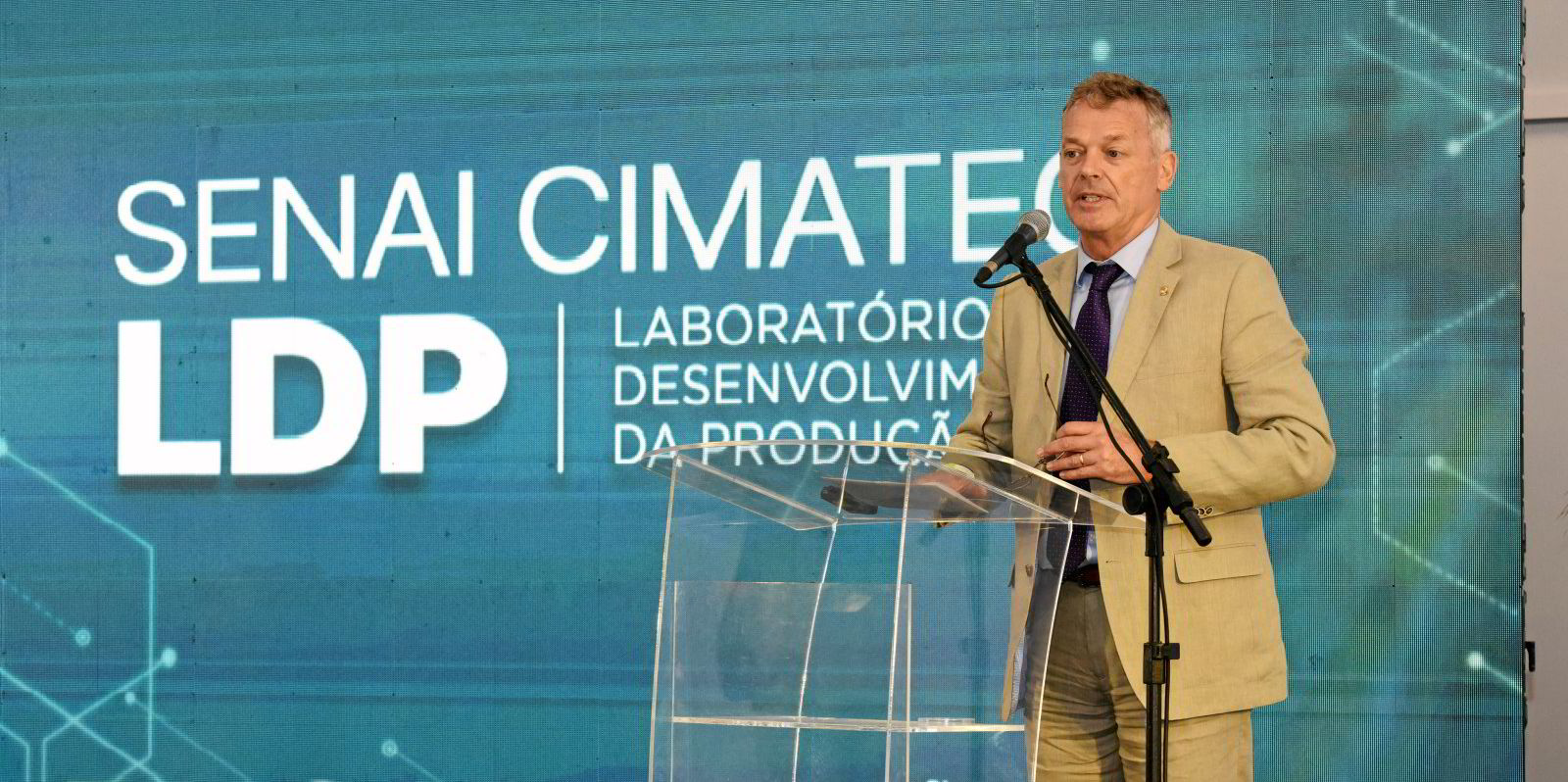 Developing new technologies to improve offshore operations in the pre-salt province has been instrumental for Shell's success in Brazil and the European supermajor is at the forefront when it comes to innovation in the country.
Shell invested about $120 million in research and development in Brazil in 2022, and while the bulk went for exploration and production activities, the company has already channelled about 30% of that amount to energy transition and renewable projects.
"We have two areas of investments," Shell Brazil general manager of innovation and technology Olivier Wambersie says.
"The first is the more traditional one tied to upstream and aimed to increase production, improve the oil and gas recovery factor and reduce carbon footprint. The second is targeted at carbon capture and energy transition."
Guided by an important 1% R&D levy charged on all production royalties in the Brazilian pre-salt oilfields, Shell's own R&D ambitions have grown in the country, with repercussions beyond the country.
Shell has worked closely with Brazilian oil company Petrobras on projects geared toward the ultra-deepwater pre-salt fields, including close collaboration on the potentially game-changing Hi-Sep project, aimed at achieving dense-phase separation of carbon dioxide-rich associated natural gas in the pre-salt province.
Article continues below the advert
As part of this push, Shell recently joined forces with Petrobras to consolidate Brazil's leadership in ultra-deepwater technologies.
The duo agreed to build a new laboratory to enable safe operating conditions similar to the pre-salt play for testing integrated systems to assess the performance of equipment before their field application.
The lab will be unique, Shell says, as all pressure, temperature, flow rate and contamination tests will be conducted in a 300-metre onshore well that is currently being drilled on site in the Camacari petrochemical hub in Bahia state.
"Well construction is still very expensive at between $50 million and $60 million, so the new technology will allow us to adjust where to inject water and gas and where to produce oil. In order to have that flexibility, we will require intelligent well completion," Wambersie says.
"However, the lab will focus on operations other than intelligent well completion. It will also be possible to inject carbon dioxide and see how it behaves."
The lab is one of many R&D projects that Shell has under way in Brazil. The company is also working in partnership with Petrobras on an advanced system for seismic monitoring of oil and gas reservoirs, aimed to reduce operational costs.
Dubbed on-demand ocean bottom node (OD OBN), the innovative system will enable acquisition of high resolution time-lapse seismic to provide a more reliable image of how the reservoir is behaving.
"The classic seismic is not ideal because the salt generates a lot of interference on the imaging. With OD OBN, the node technology will be permanently installed on the seabed and data will be collected wirelessly using the underwater autonomous vehicle called FlatFish," Wambersie says.
"While it is not revolutionary, it is the evolution of seismic technology."
He predicts the first OD OBN seismic campaign will be carried out in the Lula or Mero pre-salt fields either in 2024 or 2025.
Shell is also backing a competitive bidding process, initially launched in late 2021 to select a company to be in charge of manufacturing and operating a full-scale pilot for the complex Hi-Sep system — a critical technology that will initially be installed in the Mero field and later could unlock other developments in the pre-salt fairway.
Well-informed industry sources told Upstream that bids by leading subsea players have come in at $700 million and higher, suggesting that this may turn out to be one of the biggest pilot investments for an R&D project ever seen.