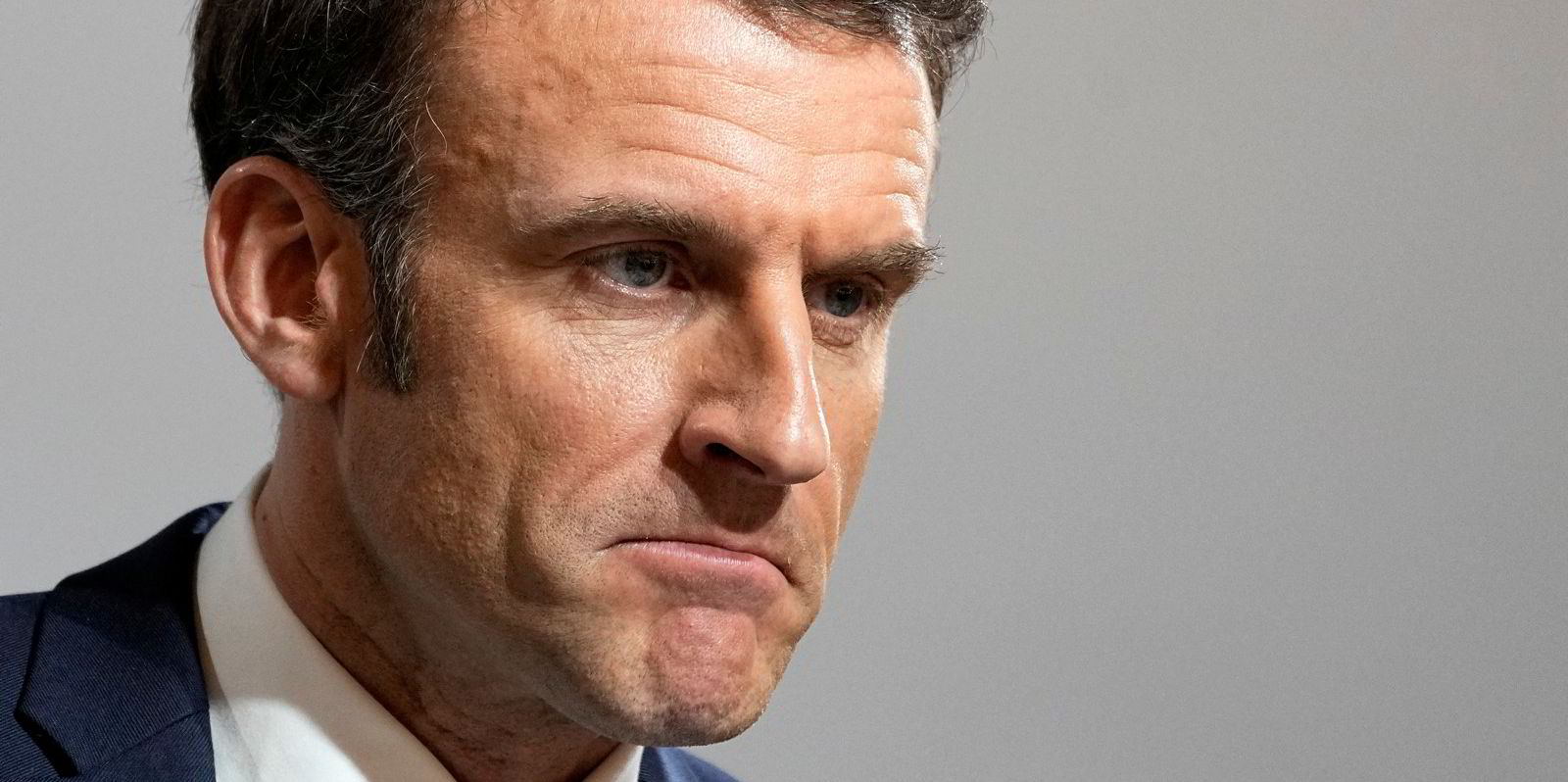 Operations at France's 12.4 million tonne per annum Dunkirk liquefied natural gas import terminal have normalised after workers ended their strike last week, but the country's other three facilities remain shut.
France's northernmost LNG import terminal, in Dunkirk, resumed operations on Friday morning following a 10-day blockage due to industrial action by workers in protest over the government's pension plan reforms, a spokesperson for terminal operator Fluxys told Upstream.
"On 16 March, the workers of the Dunkirk LNG terminal decided to end the strike declared on 7 March," the spokesperson told Upstream, adding that gas has been dispatched in line with quantities nominated by the suppliers since Friday.
A Cyprus-flagged LNG carrier was the first vessel to dock at the terminal following the restart. Vessel tracking services Marine Traffic showed the Fedor Litke LNG carrier arrived at the terminal on Friday, after a 15-day voyage from the port of Sabetta, which hosts the Yamal LNG project, in northern Russia.
The Fedor Litke, which has two-metre ice-breaking capacity, is one of 15 LNG carriers that work for Yamal LNG.
Elengy terminals shut
Engie subsidiary Elengy's three terminals are expected to remain closed until 21 March due to ongoing strikes by trade union workers.
Article continues below the advert
The company's three terminals at Fos-Cavaou, Fos-Tonkin, and Montoir-de-Bretagne have total import capacity of 16.8 million tonnes per annum.
On 6 March, the General Confederation of Labour trade union group announced that operations would be suspended at the three LNG terminal in protest against the government's pension reform bill. The strike was extended last week.
"All the Elengy LNG three terminals remain blocked," a spokesperson for the company told Upstream. "The strike has been extended to 21 March."
Bold move
President Emmanuel Macron-led invoked a special constitutional power to enact a pension reform by decree after attempts to push a bill through parliament hit an impasse on Thursday.
Macron saw his plan to raise the state retirement age by two years, to 64, sparking widespread strikes across the country.
The pension reform is unpopular in France and opposition parties have tabled censure motions against the government in a move that could threaten the stability of the government and possibly even lead to new elections.