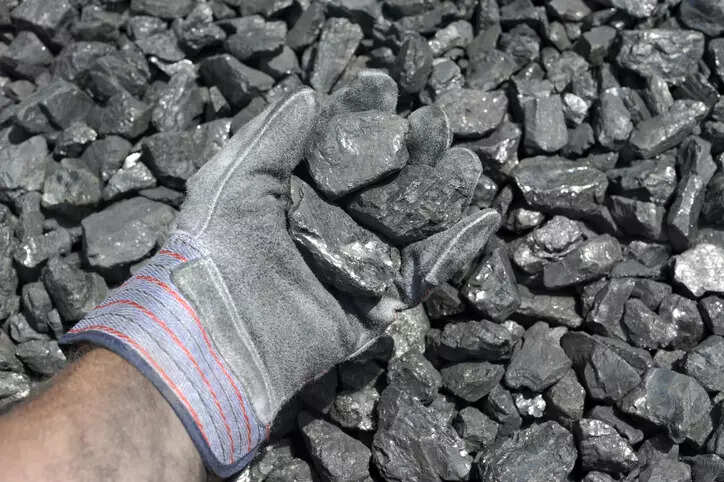 LITTLETON: South Korea's thermal coal imports over the first three months of 2023 are on track to hit their highest since 2018 as heating demand rose during a cold snap and industrial use recovers from the stunted levels of 2022.
South Korea – Asia's fourth-largest economy and fifth-largest coal consumer – cut coal use by more than 8 per cent in 2022 to its lowest level since 2008, data from Ember shows, as slowing global goods consumption dealt a heavy blow to South Korea's export-oriented economy.
Lower coal use in turn resulted in lower emissions from South Korea's power sector, with total discharge of carbon dioxide (CO2) and equivalent gases in 2022 dropping by just less than 8 per cent to 248.2 million tonnes, and the lowest since 2011.
However, concerted efforts to revive South Korean export earnings, alongside an economic recovery in South Korea's top trade partner, China, will likely trigger a reversal in Korea's coal use and emissions trends in 2023, undermining global efforts to cut fossil fuel use and pollution totals.
CHINA CONNECTION
Diminished industrial production and consumption in China, South Korea's top market, was especially damaging to Korean manufacturers last year, as China is a major consumer of Korean cars, chemicals and electronics, and a key link in South Korea's supply chain for intermediate goods.
China's imports from South Korea averaged around $18 billion to $20 billion per month in late 2021 and early 2022, but dropped to $14.3 billion by December 2022, data from Refinitiv shows, as Chinese factories curtailed output and buyers tightened belts.
This drop in purchases from South Korea's top consumer stung manufacturers throughout the economy, and resulted in a 0.4 per cent contraction in the country's gross domestic product (GDP) in the final quarter of 2022.
PATCHY RECOVERY
Much of the weakness from late 2022 has extended into 2023, with South Korean semiconductor exports dropping by 43 per cent in February, according to investment bank ING.
However, exports of automobiles climbed by 9.6 per cent last month, and shipments of mobile phones and camera components have shown some strength so far in 2023, revealing an uneven landscape for Korean factories and production lines.
With global consumption levels set to remain weak over the near term, and China's economic recovery still in its early stages, Korean manufacturers are expected to remain cautious about output expansions even as the government urges them to "put every ounce of energy" into expanding exports.
That caution is likely to extend to managing operating costs, which surged in 2022 as global natural gas and coal prices spiked in the wake of Russia's invasion of Ukraine.
Power costs remain sharply above long-term averages in 2023, even after the steep slumps seen in recent months as Europe's gas stockpiles swelled to record levels and use from industry remained stunted.
That means South Korean industry – and the energy firms that power it – are likely to opt for the lowest cost fuel when it comes to increasing power supply as 2023 unfolds.
COAL RELIANCE
Even after the price fireworks of 2022, coal remains the cheapest fuel for additional base load power generation in South Korea, which historically generates around 35 per cent-40 per cent of electricity from coal.
In 2022, that proportion dropped to the lowest since at least 2000, Ember data shows, as heavy industry throttled back coal use in response to the weak demand picture.
In 2023, hopes for a brighter demand outlook have spurred a rise in both coal use and purchases.
In the first quarter, South Korean imports of thermal coal are on track to total 23.5 million tonnes, up by nearly 1 million tonnes from the same period in 2022, and the highest in five years, ship tracking data from Kpler shows.
Just over 45 per cent of that supply stems from Indonesia, the top overall coal exporter and leading seller of low-grade coal supplies.
An additional 20 per cent, or roughly 5 million tonnes, comes from Russia, which has been marginalized in international energy markets since Moscow ordered so-called special military operations in Ukraine a year ago.
Beyond offering lower grade and lower cost coal, Indonesia and Russia also boast closer proximity to South Korea than high-quality coal sellers Australia and Canada, which helps lower shipment costs.
For South Korean power producers and industry, the combination of low coal prices and lower freight rates likely represent the most economical way to crank up production over the near term.
But for international climate trackers, the prospect of a major global manufacturer ramping up coal use alongside top coal user China will raise fresh concerns about emissions, even as efforts to transition energy systems away from fossil fuels gather momentum in other regions.
By Gavin Maguire