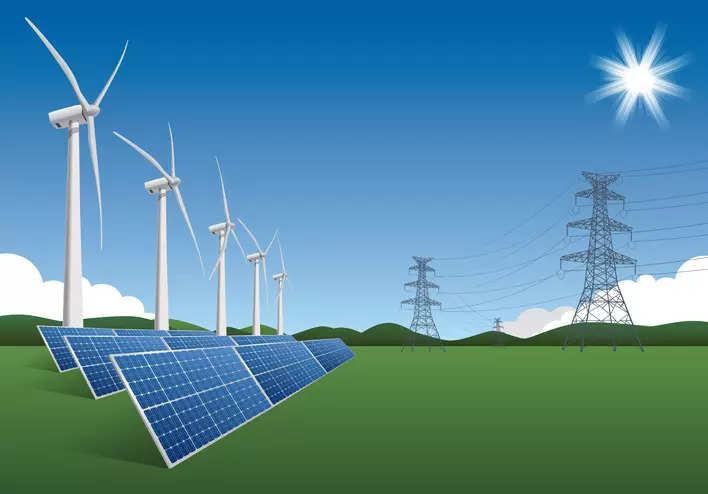 NEW DELHI: India's federal power ministry has proposed allowing some power financing companies to issue tax-paid green bonds to raise cheaper finance for lending to clean projects, three government sources said on Wednesday.
Power Finance Corp (PFC), REC Ltd, and Indian Renewable Energy Development Agency (IREDA) could raise funds through tax-paid bonds – where the issuer pays for it instead of the investor, typically getting higher returns on investment – three officials who did not want to be named as discussions were private, said.
India is looking to increase the pool of investors to achieve 500 gigawatts of non-fossil fuel energy by 2030 and become a zero carbon emitting nation by 2070.
The bonds are lucrative to investors, while marginally reducing the cost of funds as there is a difference in issuers' tax rate and investors' tax bracket, the official said.
Companies could get lower rates from investors, one of the officials said.
The proposals are part of a set of demands the power ministry wants to be included in the federal budget due on Feb.1, the officials said.
"The power ministry has sought the finance ministry's permission to allow issuance of tax-paid bonds by PFC, REC and IREDA, which will be used to finance clean energy initiatives," one of the government official said.
The power ministry has proposed PFC as the nodal agency for climate financing to tap cheaper finance from multilateral agencies, the officials said.
The power ministry, PFC, REC, IREDA did not reply to emails seeking comments.
The power ministry has also asked the finance ministry to give the three non-banking finance companies access to the Reserve Bank of India's liquidity funds, similar to dispensations available to National Bank for Agriculture and Rural Development (NABARD) and Small Industries Development Bank of India (SIDBI), one of the three officials said.