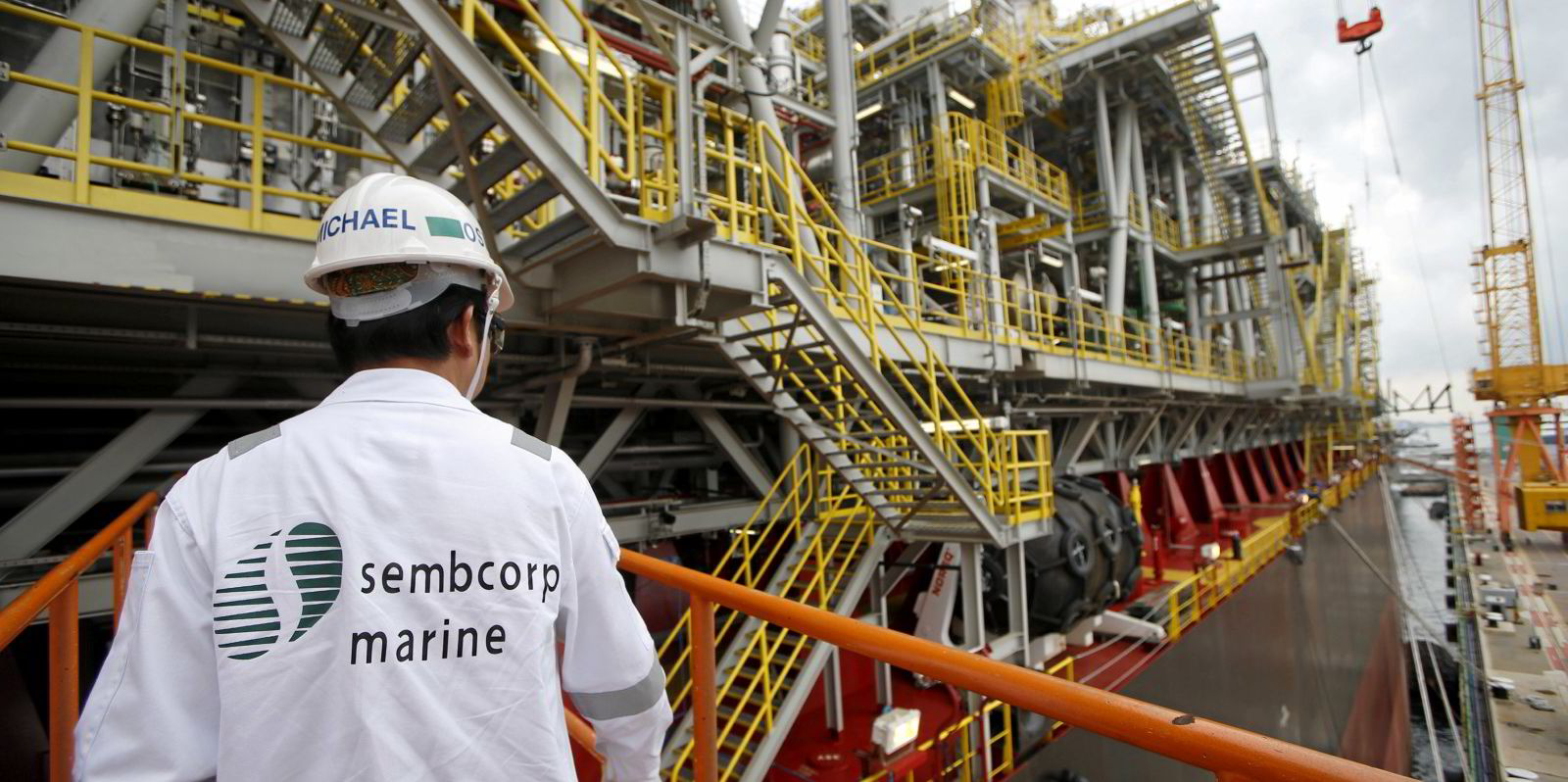 Singapore's Sembcorp Marine has been hit with more shareholders' queries ahead of the 16 February extraordinary general meeting when they will vote whether to approve Sembmarine's hoped-for acquisition of compatriot Keppel Offshore & Marine — dubbed the proposed combination.
Sembmarine's shareholders questioned why their company's smaller shareholders should support the proposed acquisition, and queried whether the historic corruption scandal that has embroiled six ex-Keppel O&M senior managers would have any impact on a merged, enlarged company.
They also queried whether Sembmarine has sufficient liquidity to sustain its near-term operations if the deal does not go ahead.
Premier global player
Asked why minority shareholders should vote in favour of the proposed combination, Sembmarine said that the deal would create a "premier global player with deep engineering heritage to offer offshore renewables, new energy and cleaner solutions in the offshore and marine (O&M) sector".
"The enlarged group is envisaged to unlock synergies from the integration of two established industry players [and] it is expected that the enlarged group will create greater value for stakeholders," the company said.
"As a single organisation, the collective workforce will benefit from expanded opportunities for career development and growth in the areas of renewables, new energy and cleaner O&M solutions. It will also strengthen Singapore's position as both a maritime, and offshore and marine hub."
Article continues below the advert
Sembmarine added that its shareholders should rely on their own independent enquiries and investigations and make their own appraisal and determination of the merits of voting in favour of the acquisition.
However, Sembmarine would not be drawn on whether there would be any job losses should the two industry heavyweights join forces.
"Post-completion of the proposed combination, the company expects to conduct a comprehensive strategic business and organisational review to unlock synergies from the integration of two established industry players, while taking into account the needs of the enlarged group to execute and deliver on the increased order book," Sembmarine said.
If the acquisition goes ahead, the enlarged company will have a net order book of approximately S$18 billion (US$13.57 billion).
Shareholders asked Sembmarine to provide more information on Keppel O&M's Operation Car Wash corruption case, its implications for the company and as to how such occurrences would be prevented in the future.
Sembmarine confirmed that the enlarged group would be subject to operational, business and political risks in Brazil where it operates — Keppel O&M had paid bribes via an intermediary to national oil company Petrobras to secure rig-building contracts.
"[However], the Sembmarine Group has a strict compliance programme and continuously works to ensure that policies and procedures are in place to prevent any violation of any anti-corruption laws applicable to its operations," the company stressed.
If the proposed combination does get the green light from Sembmarine's shareholders on Thursday and is subsequently completed, Keppel Corporation has undertaken that within three years of completion it will not compete with the enlarged company on a range of projects.
Keppel Corporation for at least three years — either directly or indirectly — will not provide design, engineering, procurement or construction (including full EPC or EPCIC), installation and/or commissioning of all vessels, rigs, platforms, modules and structures for offshore or nearshore projects.
The Singapore conglomerate will also step away from the conversion, upgrading and repair of platforms, rigs and units for offshore and nearshore operations for 36 months after the transaction is completed.
Future collaboration to be explored
Against that backdrop, Sembmarine and Keppel Corporation would continue to explore opportunities for future collaboration in areas such as floating data centres and floating infrastructure solutions.
Addressing the issue of liquidity if its shareholders vote against the deal, Sembmarine said that with the completion and delivery of projects and related payments — offset by working capital requirements for jobs under execution — its operating cash flows and overall cash balance to continue to stabilise.
"With the ongoing support from its lenders, the Sembmarine Group expects to have the necessary liquidity to fund its operations for the foreseeable future," the company said on Monday.
It added that its net debt ratio had improved to 0.26 times at the end of the year, compared to 0.53 times just three months before, with the improvement mainly due to cash collections and milestone payments for ongoing and completed projects in the fourth quarter of 2022.
These funds will be used to pay bills and other working capital needs this year, said Sembmarine, which confirmed it currently has no plans to undertake another rights issue.
"If there is a need for additional liquidity, the board will review the financing options including debt, equity-linked financing and/or other equity financing. Each of these financing options will be evaluated taking into consideration its availability, quantum, timing and transaction execution risk," said the offshore and marine contractor.