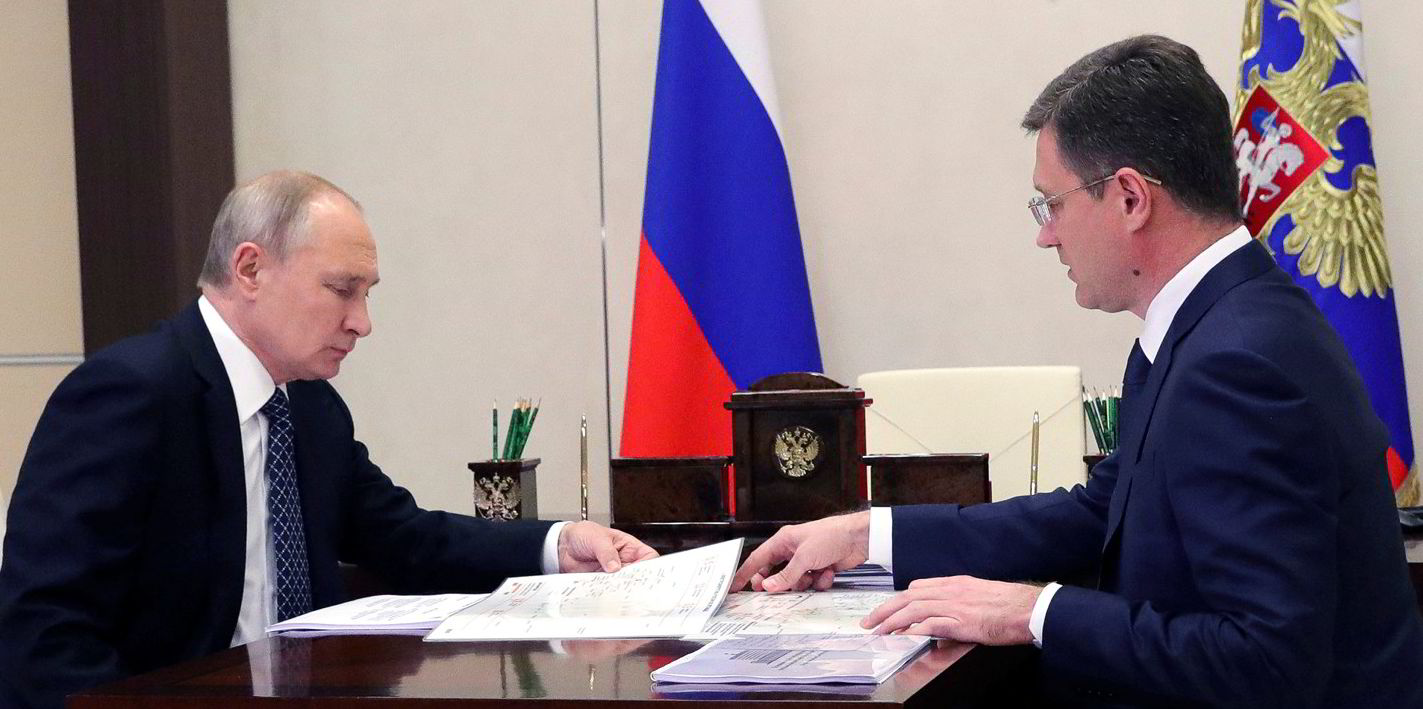 Leading Russian oil producers face big tax increases this year as the government looks to replace revenues lost as a result of Western sanctions imposed following Russia's invasion of Ukraine last February.
Deputy Prime Minister Alexander Novak told representatives of the country's major players that the oil production and oil export taxes — the country's two largest direct levies on crude output — will be changed between 1 April and 31 July this year, according to Moscow business daily Kommersant.
A bill submitted to the Russian parliament last weekend calls for the government to stop basing tax calculations on independent price quotations for the country's Urals blend — the country's main crude blend for exports.
Instead, a pre-set discount will be deducted from a monthly average of Brent spot quotations to determine the final price on which the two taxes will be based.
At present, the taxes are calculated each month, using an average of quotations for Urals. The quotes are collected by polling Western traders and published by a leading international price agency at the end of each working day.
But officials have made it clear that such quotations no longer reflect the "true market price" of Russian oil since the introduction of a European embargo on Russian oil imports on 5 December halted deliveries to European ports.
Article continues below the advert
In the dark
To replace lost European customers, Russian producers have started sending more Urals crude to Asia, especially India and China.
However, seaborne exports to Asia take longer face uncertain insurance costs and higher risks with more ship-to-ship transfers, due to the impacts of international sanctions.
Russian oil producers have reportedly swallowed double-digit discounts for Urals crude against the benchmark Brent price.
Since November, Urals blend has reflected a price assessed at Russia's Baltic and Black Sea ports but not the delivered-price to Europe as used previously.
The prices have also been adjustedto take account of the big route changes for Russian seaborne cargoes.
Urals price decline
In December and January, these changes put Urals cargoes well below the $60 per barrel price cap imposed by the G7 group of leading economies on Russian oil supplies to countries outside the embargo.
According to Moscow-based news agency Interfax, the government fixed the Urals discount against Brent at $34 per barrel in April, $31 per barrel in May, $28 per barrel in June and $25 per barrel in July.
The steep discounts on Urals blend have irritated Russian government officials, with President Vladimir Putin in January reportedly telling Novak to "consider actions to improve discounts" so they do not have an adverse impact on state revenues.
The proposed increases reverse a cut introduced on 1 February, when Russian authorities had to reduce the oil export tax by another 23% from January to about $1.75 per barrel in line with the decline in published Urals quotations.
In February 2022, the oil export tax was $8.30 per barrel, according to the Russian Finance Ministry.
According to the ministry, tax payments from country's oil and gas sector almost halved to 426 billion rubles ($6.1 billion) in January 2023 against the same month of 2022 on the back of the low Urals oil price and a steep decline in Russian gas pipeline exports to Europe.
Despite the decline in oil and gas revenues, the government in January still authorised state contracts worth more than 1.3 trillion rubles ($18.6 billion) — about five times greater than the same period last year.
Putin had earlier told Industry & Trade Minister Denis Manturov to expedite the signing of state-financed contracts related to the military, Kommersant reported in January.
The draft law has yet to be approved by members of the lower chamber of the parliament, the Duma, and by the upper chamber before it is signed into force by Putin.
However, observers in Moscow expect a speedy approval of the changes, mostly likely before end of February.