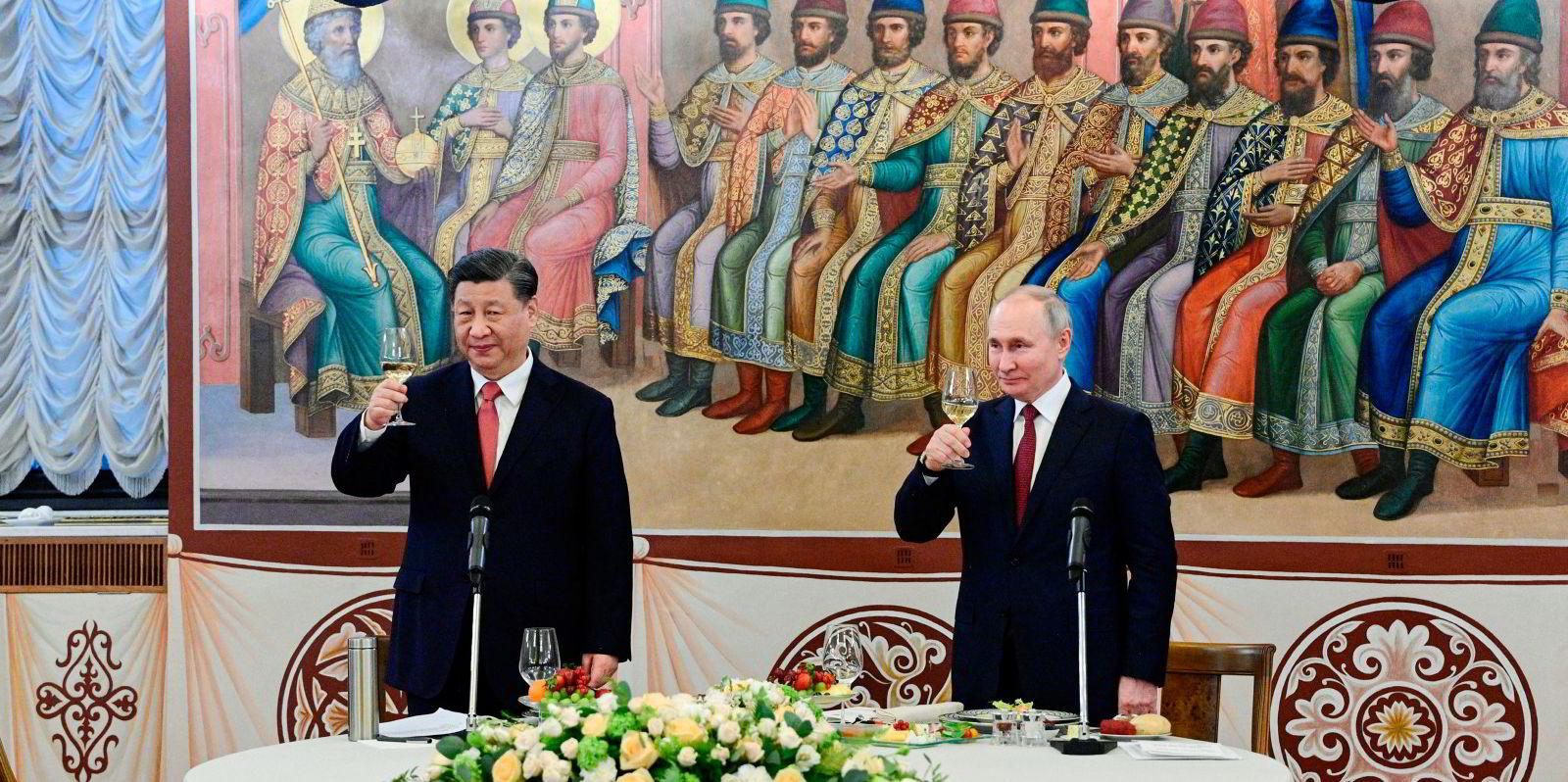 Russia has replaced Saudi Arabia as the top crude oil exporting country to China, as Russia and China knit closer ties to boost energy cooperation amid geopolitical tensions.
In the first two months this year, Russia exported 15.68 million tonnes of crude oil to China, averaging 1.94 million barrels per day, up 23.8% from last year's average of 1.57 million bpd.
Data from China's General Administration of Customs show Saudi Arabia lags behind Russia, exporting 13.92 million tonnes of crude oil to the world largest energy consumer in the first two months of 2023, averaging 1.72 million bpd, down 4.7% from last year's average of 1.81 million bpd.
In February alone, China imported 7.69 million tonnes of crude oil from Russia, averaging 2 million bpd.
Last year, Russia ranked behind Saudi Arabia in terms of crude oil exports. In 2022, Russia exported 86.2 million tonnes of crude to China, 1.5% short of the 87.49 million tonnes China imported from Saudi Arabia.
The Russia-Ukraine war has reshaped the global crude oil trade map. As European buyers shy away from Russian cargoes amid sanctions on Moscow, much of Russia's discounted crude is flowing into Asia, typically China.
Article continues below the advert
Last month, the price of Russian crude for China averaged $73.53 per barrel, 13.7% lower than the $85.23 per barrel in the same month a year earlier, GAC data showed. Cargoes from Saudi Arabia averaged $83.15 per barrel in February 2023.
These increased oil imports from Russia are just the beginning of further energy cooperation between the two big powers following this week's meetings between Chinese President Xi Jinping and his Russian counterpart Vladimir Putin.
"China has become a leader in terms of oil imports from Russia, while Russia is ready to increase uninterrupted oil supplies for the needs of the Chinese economy," Putin said, after meeting with Xi Jinping in Moscow, according to Russian news agency Tass.
Putin said that by 2030 Russia would supply China with at least 98 billion cubic metres of gas and 100 million tonnes of liquefied natural gas.
A joint communique signed by Xi and Putin on the development plan on priorities in China-Russia Economic Cooperation before 2030 confirmed the two nations would "consolidate [an] all-round energy partnership and strengthen long-term cooperation in key areas of energy".
Upstream has reported that Russia's Gazprom is planning its largest-ever gas export pipeline to China to carry up to 50 Bcm per annum of gas from West Siberia via Mongolia, and has pledged another 10 Bcm per annum of gas to China from Sakhalin Island.
Russia's Deputy Prime Minister Alexander Novak this week said that Gazprom has been instructed to ensure that a contract for the pipeline to deliver gas to China via Mongolia is "approved as soon as possible", according to Moscow-based news agency Interfax.