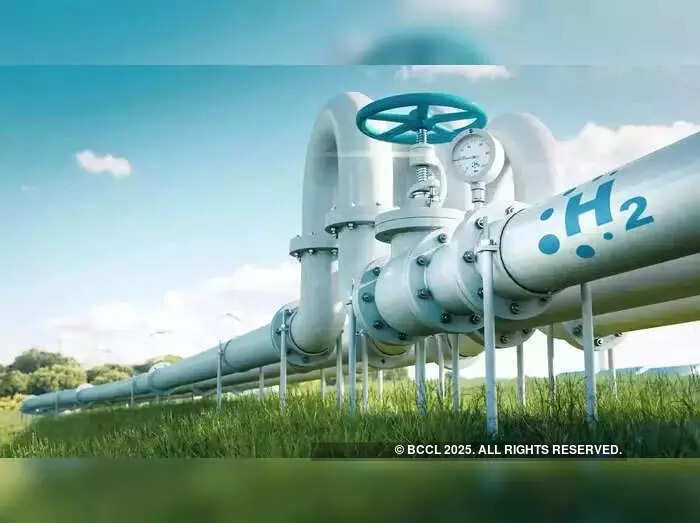 A relaxed environmental impact regime is being sought and considered to facilitate a scale up of the emission-cutting Green Hydrogen projects in India.
The Ministry of New & Renewable energy (MNRE) has asked the green ministry to shift Green Hydrogen projects, industry from 'red' list to 'white' list, spare it from the tougher environmental scrutiny which it has to undergo currently and help converge financial schemes to help boost the upcoming green hydrogen project ecosystem in India, ET has learnt.
The discussions come amid a growing governmental focus on 'Green Hydrogen' as a key approach towards decarbonisation amid increased industrial growth and overall infrastructure development in the country.
The Union Cabinet approved a '19, 774 crore Green Hydrogen Mission in January and the government has already announced production target of 5MT green Hydrogen by 2030.
Accordingly, the Centre is working on an incentive and facilitation regime to encourage setting up of Green Hydrogen industry in India.
The MNRE is expected to soon float out Green Hydrogen bids and will also roll out an incentive framework prior to the same.
Accordingly, it has flagged off some of the key concerns raised by industry to the Ministry of Environment, Forests and Climate Change (MoEF & CC) for consideration, ET has learnt. As per the 2016 categorisation of industry by the Central Pollution Control Board (CPCB), industry sectors with pollution score of above 60 are categorised as 'Red' while those with a score below 20 are in the 'white' category. White category industries do not require the 'consent to operate' and only need to intimate the State Pollution Control Board/ Pollution Control Committee.
The CPCB placed all RE projects in the 'white' category in March 2016. The MNRE has sought that similar 'white' category status be awarded to green hydrogen/ammonia projects, industry as well.
Currently, Green Hydrogen/Ammonia is in the 'red list' as per the pollution index score.
The industry has represented that 'Green Ammonia' /Green Hydrogen involves use of renewable energy sources – solar or wind power etc- for splitting of water to gain 'green' hydrogen which is then combined with nitrogen to create the more easily transportable 'green ammonia'. This is quite unlike the conventional method which involved use of natural gas for the purpose, generating high carbon emissions in the process of generating ammonia. Accordingly, a re-categorisation has been sought keeping in mind lowered emissions expected from 'green' ammonia production.