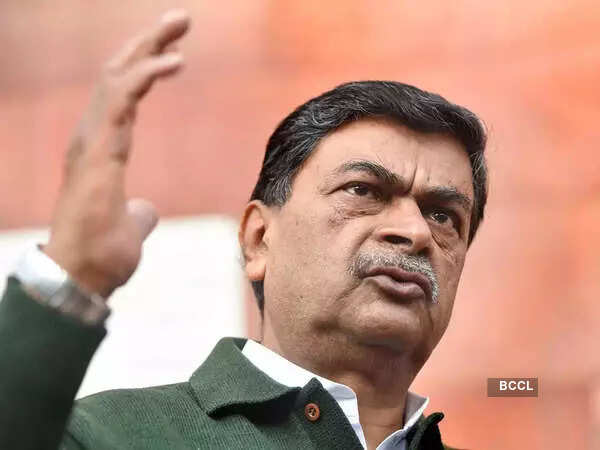 Thermal power plants monitored by the Central Electricity Authority (CEA) had 33.5 million tonne of coal stock as on Sunday, which was sufficient to run them for 12 days at 85 per cent capacity utilisation, Parliament was informed on Thursday. This assumes significance in view of projection of an unprecedented high demand of electricity during this summer. Electricity demand is expected to touch 229 GW next month as per power ministry estimates.
"As on 12.03.2023, the total coal stock available with coal-based thermal power plants monitored in CEA is 33.5 Million Tonne (MT), which is sufficient for an average of 12 days at a requirement of 85 per cent Plant Load Factor (PLF)," Union Power Minister R K Singh said in a written reply to Lok Sabha.
In another reply to the House, Singh stated that as on January 31, 2023, coal (including lignite) based installed capacity was 51.27 per cent of the total installed capacity.
The CEA has carried out generation expansion planning studies and published draft National Electricity Plan (NEP) in 2022 which reveals that the share of coal (including lignite) based capacity in the total installed capacity of the country is likely to reduce to 38.4 per cent by March 2027 and to around 28.7 per cent by March 2032, he added.
Studies also reveal that the share of coal-based generation is likely to reduce to 58.9 per cent of the total generation mix by 2026-27 and to 49.9 per cent by 2031-32 from 72.3 per cent as of March 2022, he explained.
In another reply, Singh said,"At present, 211 hydro electric projects (above 25 MW capacity), with an aggregate installed capacity of 46,850 MW are under operation in the country."
Besides, 41 hydro electric projects (HEPs) totalling 17,803.5 MW are under implementation in the country. Of these, 32 HEPs totalling 16,567.5 MW are under active construction and 9 projects totalling 1,236.0 MW are held up, he told the House.