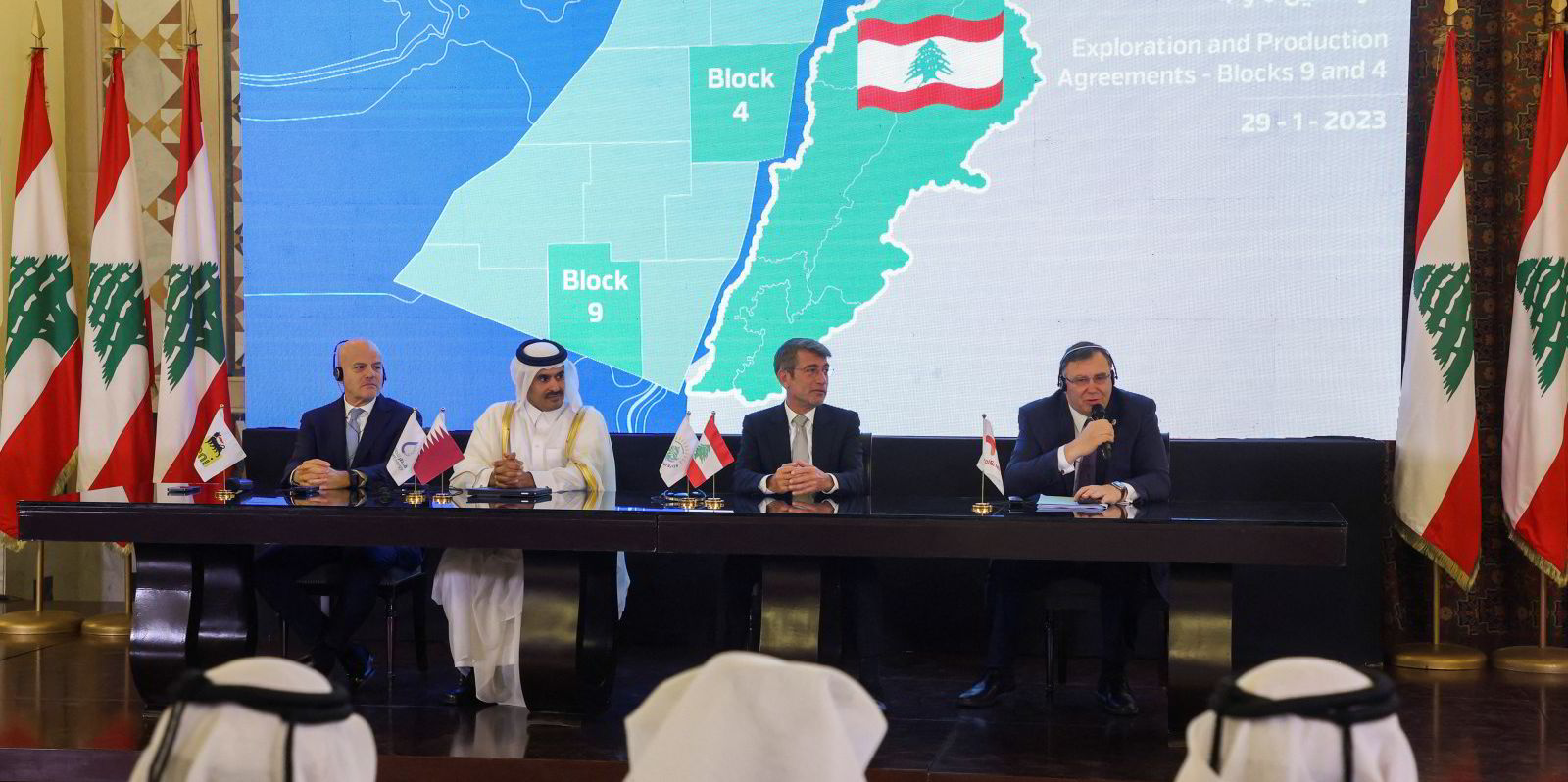 QatarEnergy has taken a major stake in two promising exploration blocks offshore Lebanon where its partners are TotalEnergies and Eni.
One of the blocks is set to host an exploration probe this year, targeting the big Qana prospect that also extends into Israel's waters across the recently agreed maritime bounbdary between the two nations.
QatarEnergy has taken a 30% interest in blocks 4 and 9, after a deal was signed in Beirut today in a ceremony attended by Walid Fayad, Lebanon's Minister of Energy& Water, Saad Sherida Al-Kaabi, Qatar's Minister of State for Energy Affairs, plus Patrick Pouyanne and Claudio Descalzi, the respective chief executives of TotalEnergies and Eni.