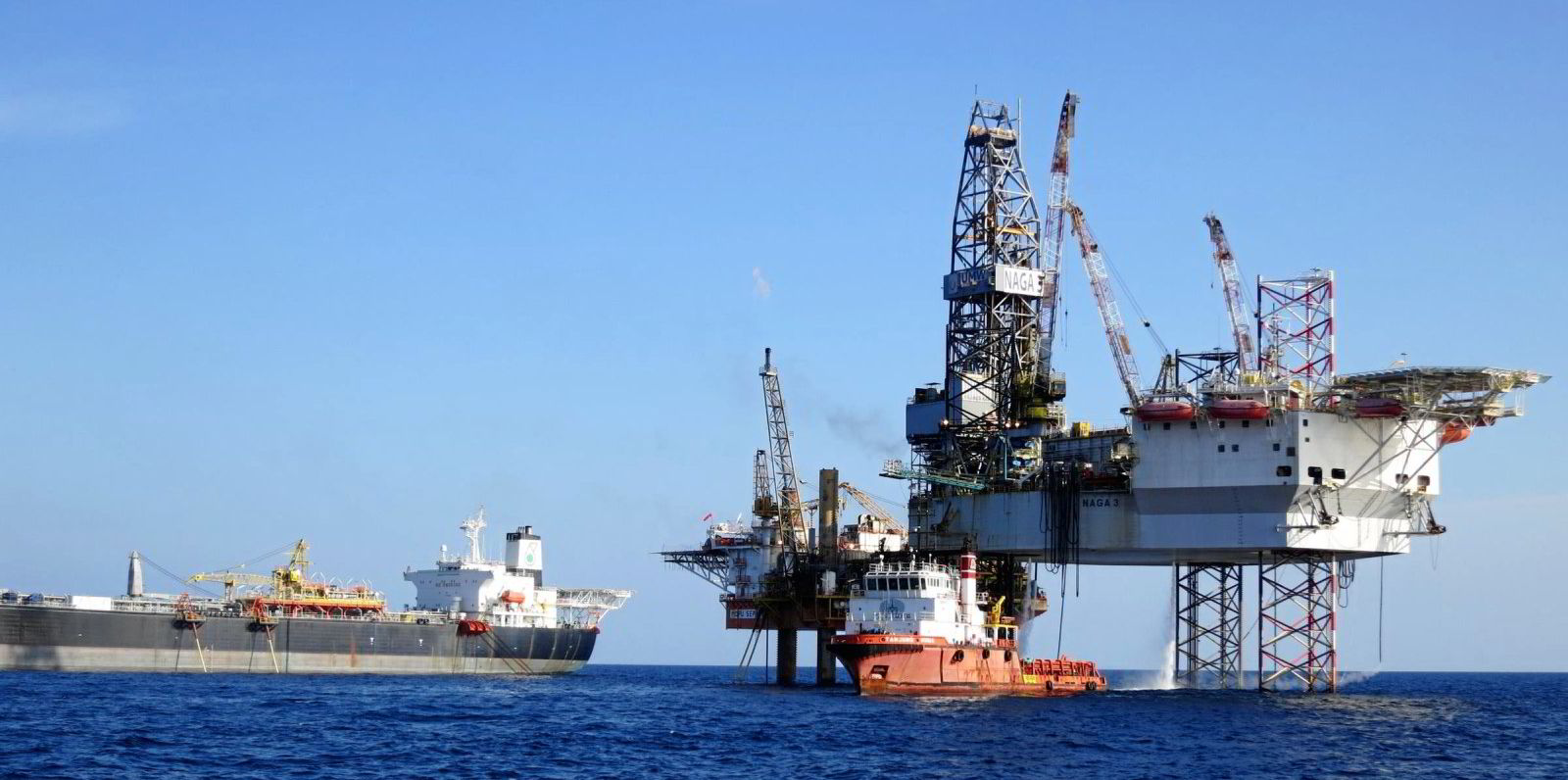 Thailand's national upstream company PTTEP is ramping up exploration on Block SK 405B offshore Sarawak, East Malaysia, which hosts the operator's Sirung oil and gas discovery that is under appraisal as part of a proposed cluster development.
PTTEP has brought in another rig – Velesto Energy's jack-up Naga 3 – to the block to imminently spud the Chenda-1 wildcat offshore the northwest coast of Borneo. The Chenda-1 exploration well is expected to take six weeks to complete. This latest probe on Block SK 405B is being supported by three Malaysia-flagged vessels: the large anchor-handling tug supply vessel JM Ehsan, and the very large AHTS vessels Sealink 178 and Sealink 179.
In tandem, PTTEP has chartered another Sealink vessel — the small AHTS vessel Cassandra VI — to perform a geophysical survey over the location of its planned Satong-1 exploration well, also on Block SK 405B.
Shallow-water Block SK 405B is located approximately 137 kilometres offshore Bintulu, which is home to the Petronas LNG Complex. PTTEP operates the acreage with a 59.5% participating interest and its co-venturers are Japan's Moeco (Mitsui) on 25.5% and Malaysia's national upstream company Petronas Carigali with a 15% stake.
On completion of the Satong wildcat geophysical survey, the Cassandra VI will move to PTTEP's nearby Block SK 438, to conduct a geophysical survey over the location of the planned Babadon-1 exploration well. The Thai company in early 2021 delivered with its Kulitang-1 probe, the first exploration well to be drilled on Block SK 438. Partner Petronas said at the time that Kulintang encountered gas in the Oligocene to Middle Miocene sandstone reservoirs, which had not been fully evaluated before.
Blocks SK 438, SK 405B and SK 314A comprise PTTEP's Southern Sarawak cluster where the company is hoping to prove up sufficient gas reserves for a joint development.