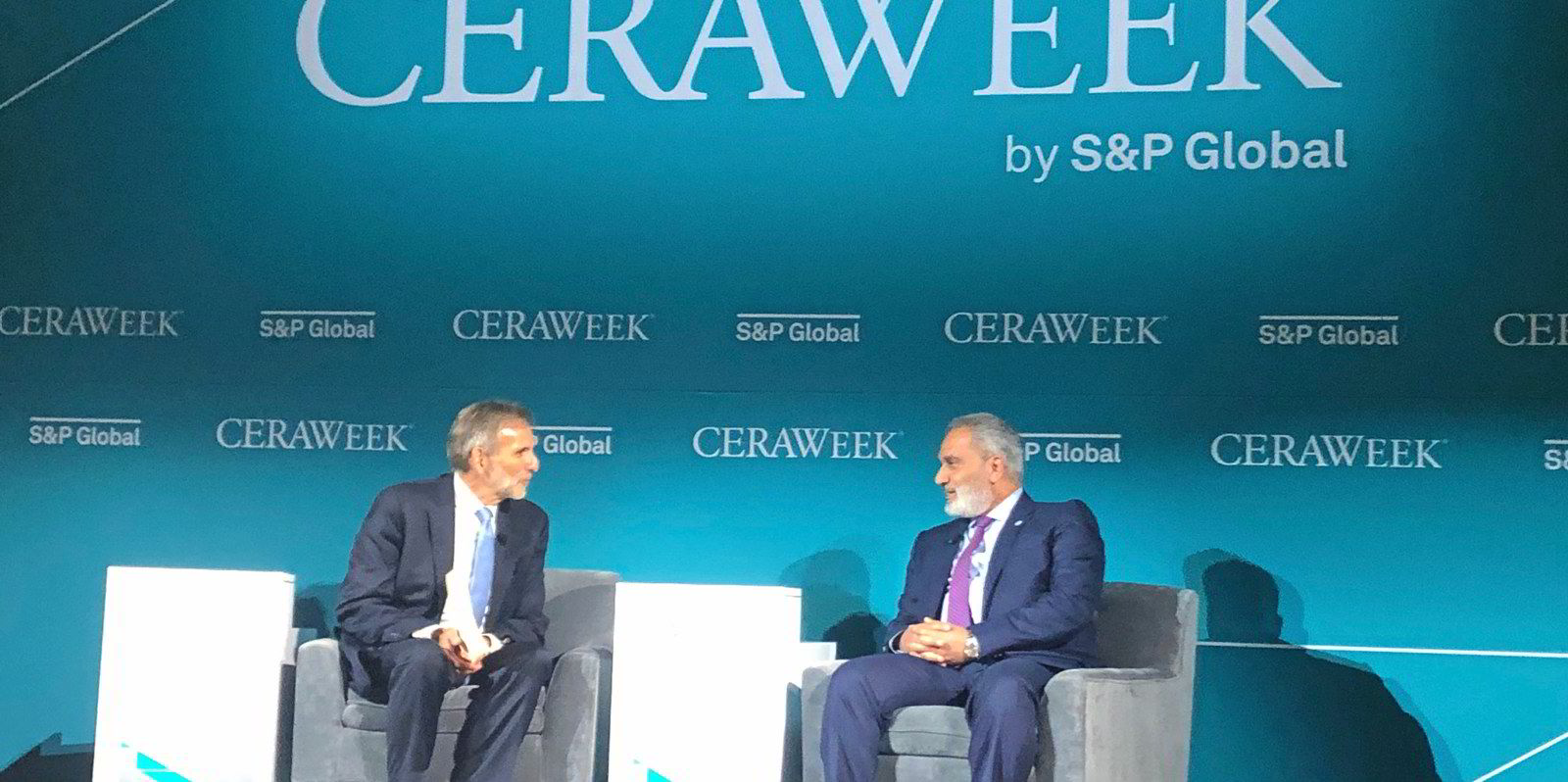 Oil producers' group Opec's key objective that it always focuses on is to make sure there is adequate oil supply in the market with less vulnerability, Opec secretary general Haitham Al Ghais said Tuesday.
There is plenty of oil underground that should be produced using best practices and technology to extract it while mitigating harm to the environment, he told CERAWeek by S&P Global attendees in Houston on Tuesday.
Oil will remain a critical component in the energy mix, but this requires the implementation of new technologies, Al Ghais said.