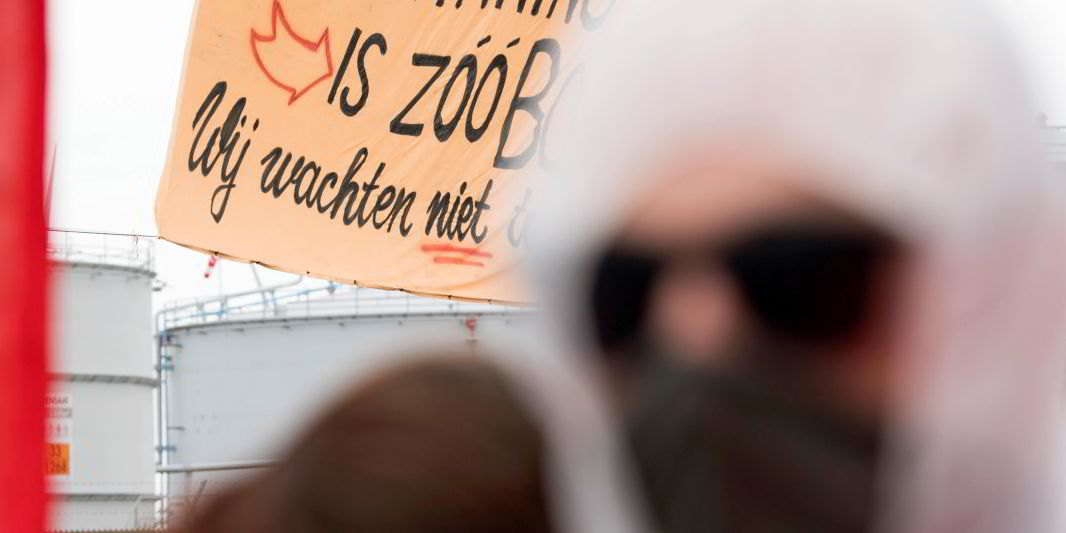 The Dutch government has confirmed that production from the giant Groningen gas field by October 2024 at the latest.
The Netherlands had already signalled its intention to close down Groningen due to concerns about subsidence and tremors at the onshore gas field location, in the country's north-west, near the German border.
The final deadline has been set at1 October 2024, although shutdown could occur in October 2023, depending on levels of European gas supply, according to a spokesperson for spokesperson for State Secretary for Mining Hans Vijlbrief
Groningen is still technically Europe's biggest gas field, but production has declined to a tiny fraction of what it was in its heyday.
Growing pressure to shift toward cleaner sources of energy have also spurred the decision to close down production at Groningen, but the main driver of decline has been earthquakes at the site.
Fallen giant
Groningen was discovered in 1959 and began supplying customers in north-west Europe in 1963.
Article continues below the advert
Once the largest supplier of European Union gas, with peak annual output of almost 50 billion cubic metres, Groningen's production was curtailed after earthquakes were officially linked to gas extraction from the giant gas field run by Shell and ExxonMobil joint venture NAM.
For the 2015-2016 gas year, Groningen's production was capped at 27 Bcm and it had decreased to 4.5 Bcm by the 2021-2022 gas year, data compiled from the Dutch governmental database on gas extraction shows
The same database shows that number of earthquakes has significantly increased since 2010's, causing damage to properties and sparking large-scale protests by those living in the vicinity of the 900 square-kilometre reservoir.
The Netherlands faced calls to increase production at Groningen when Russia began restricting the supply natural gas to Europe and then invaded Ukraine, resulting in more drastic cuts and an energy security crisis.
The Dutch have postponed plans to shut the gas field down but output has continued to decline due to concerns about seismic activity.
Gas extraction from the field was reduced to minimum maintenance level of 2.8 Bcm per year last October
In an earlier statement Vijlbrief said: "With every earthquake in Groningen…the people of Groningen are startled again. The damage to houses, but certainly also the impact on Groningen residents, is enormous. That is why we want to stop gas extraction from the Groningen field as soon as possible."
FSRU solutions
To tackle its own energy security concerns, the Netherlands has turned to floating storage and regasification units to ramp up LNG import capacity.
Two fast-tracked FSRU units were installed at Eemshaven seaport's Eems Energy Terminal (EET) last September, only six months after the twin-unit project was first tabled, and further expansion is under discussion.
Gas network operator Gasunie chartered one vessel from Exmar and another from New Fortress Energy, totalling some 8 Bcm per annum in regasification capacity.
The Netherlands is also expanding capacity at its Gate LNG hub terminal at Rotterdam port.
Upstream's sister publication Tradewindshas reported that Gasunie is in discussions to acquire the service of another FSRU which could help supply Germany and northwest Europe as it moves away from Russian pipeline gas.
Gasunie senior project manager business development LNG Marcel Tijhuis told the 22nd World LNG Summit & Awards in Athens in November that the new project would be announced in January 2023.
In an earlier interview with the Financial Times Vijlbrief said the Netherlands had also cut gas consumption by an "astonishing" 22% last year, compared with 2021, although the reduction was primarily led by companies scaling down output because of high energy prices.