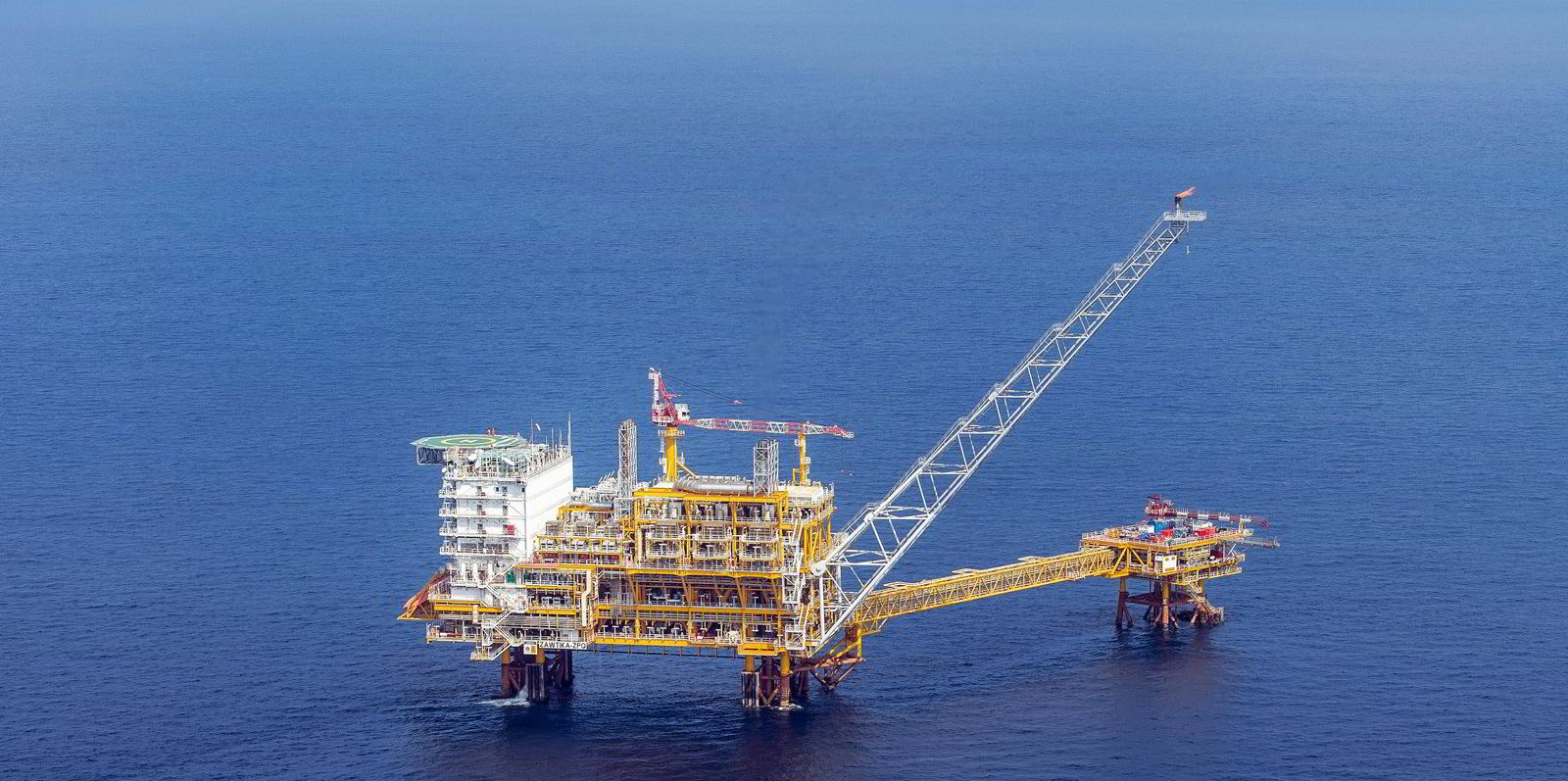 Thailand's national upstream company PTTEP has yet to receive any letter from Myanmar's National Unity Government (NUG) urging it to stop paying revenues to from its gas production ventures the military junta, as the NUG has reportedly claimed.
The NUG earlier this week said that it had sent a formal demand to PTTEP asking it to suspend payments from gas produced at its Yadana and Zawtika fields offshore Myanmar to state-controlled Myanmar Oil & Gas Enterprise (MOGE) and place future revenues into an account held by the NUG.
The entity claimed that it would move to arbitration in Singapore if the Thai operator failed to cooperate within 30 days.
However, a PTTEP spokesperson confirmed to Upstream that the company to date has not received any communication from the NUG in this regard.
The NUG is a civilian shadow government in the Southeast Asian nation that was formed after the military seized control in a February 2021 coup.
Article continues below the advert
The military seized power two years ago in Myanmar, since when the security situation has deteriorated, and human rights abuses are becoming more commonplace.
The NUG made two demands: That PTTEP provides the civilian government with information on revenues paid to the junta under the relevant contracts with MOGE, as well as monthly reports and other details of work carried out since the coup; and that dividend payments to the junta be suspended, the NUG's Minister of Planning, Finance & Investment, U Tin Naing Tun, told an online press conference earlier this week, reported The Irrawaddy.
"We intend to cut off the money that flows through MOGE to the junta and funds its violence," the minister said.
MOGE currently receives between $80 million and $100 million monthly from oil and gas operations in the country, despite declining output at some mature assets.
Revenues to MOGE
Most of MOGE's revenues come from the giant producing Yadana gas field, which was operated by TotalEnergies until the French supermajor exited Myanmar last year. Former Yadana partner US supermajor Chevron subsequently sold its stake in the asset leaving PTTEP to take over operatorship alongside de facto junta-controlled MOGE.
Other international players have too pulled the plug on their Myanmar operations following the military coup leaving PTTEP and South Korea's Posco International, which operates the producing Shwe field, as the two key remaining industry heavyweights.
"We don't want to harm PTTEP, and we don't want to interrupt its operations. We are just doing what we should do for the people of Myanmar," NUG's Minister of Electricity and Energy, U Soe Thura Tun, was quoted by The Irrawaddy.
PTTEP is capable of suspending payments to the junta, added U Soe Thura Tun, citing the example of Posco's Shwe gas field offshore Myanmar — which exports its produced gas via a China National Petroleum Corporation-operated pipeline to China.
Revenues due to MOGE for the Shwe project are being held in an escrow account, according to the minister.
Post-coup death toll mounts
As of Thursday, since the February military coup and the emergence of the Spring Revolution, a total of 3158 people, including pro-democracy activists and other civilians, have been killed through military crackdowns against the pro-democracy movement, according to the Assistance Association for Political Prisoners (AAPP).
"Since the coup, a total of 16,954 people are currently under detention, 5189 of whom are serving sentences. There are a total of 108 of post-coup death row prisoners as of 23 March 2023. One hundred and twenty-one people have been sentenced in absentia, of whom 42 have been sentenced to death. This makes a total of 150 people who have been sentenced to death," the AAPP states on its website.
The association added that these are the numbers it has verified and "the actual numbers are likely much higher".
PTTEP and the company's chief executive Montri Rawanchaikul have long maintained that stopping production at Yadana would impact both the domestic market in Myanmar and many in western Thailand, who rely on pipeline imports of gas from the offshore field — 80% of Yadana's output is exported to the Thailand.
However, PTTEP in January called a halt — at least for the foreseeable future — to its planned $2 billion M-3 gas-to-power project in Myanmar.
Before the February 2021 military coup, PTTEP was advancing plans and had been expected last year to take the final investment decision on the domestic gas-to-power project that would have centred on exploiting the Aung Sinkha field on Block M-3 with additional feedstock volumes potentially coming from its existing Zawtika field.