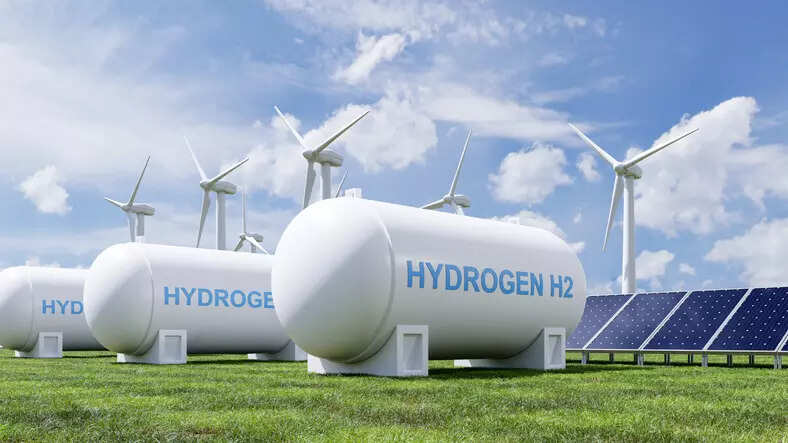 New Delhi: Solar Energy Corporation of India (SECI), a public sector undertaking under the Ministry of New and Renewale Energy (MNRE), will soon launch a mega tender for aggregation of demand for Green Hydrogen in the country, as part of the implementation of the National Green Hydrogen Mission.
"We are already in talks with consumers in sectors like fertiliser, refineries, steel and cement. We are working on that with the ministry and the guidelines are now almost in the final stages and our tender is also in preparation," Managing Director Suman Sharma said.
She was delivering the Keynote Address at the ETEnergyworld Solar Power Congress 2023 here. "I hope very shortly we will be able to come out with the Green Hydrogen aggregation tender as well," Sharma said.
She said production of Green Hydrogen will require very robust and good quality power supply, and as renewable energy will make almost 70 per cent of the cost of Green Hydrogen, the role of the RE industry would be crucial in making the Green Hydrogen Mission successful.
Sharma also informed that SECI will soon announce a large tender for setting up of 4 GW Hour battery storage capacity. "SECI brought out the world's largest energy storage tender, for 1,000 MWHr, and that has been successfully concluded. With continued govt support, more VGF is coming. So, we will be coming out with more 4 GW tenders for battery storage. That is one of the areas where we are working," she said.
Sharma said the solar industry has suffered in the past due to the supply chain shock caused by Covid. "The first tranche of the PLI scheme is over and the tender is already out for the second tranche and will be allocating (capacity) soon." The scheme would help create a robust domestic supply chain for solar modules so that the country is saved from any such future shocks, she said.
She also added that realising the necessity to diversify, SECI has brought out diversified products as plain vanilla projects might not suit the requirement of the market which is driven by the choice of consumers, and therefore, the company has created new and innovative products like hybrid tender, peak power tender, RTC tenders.