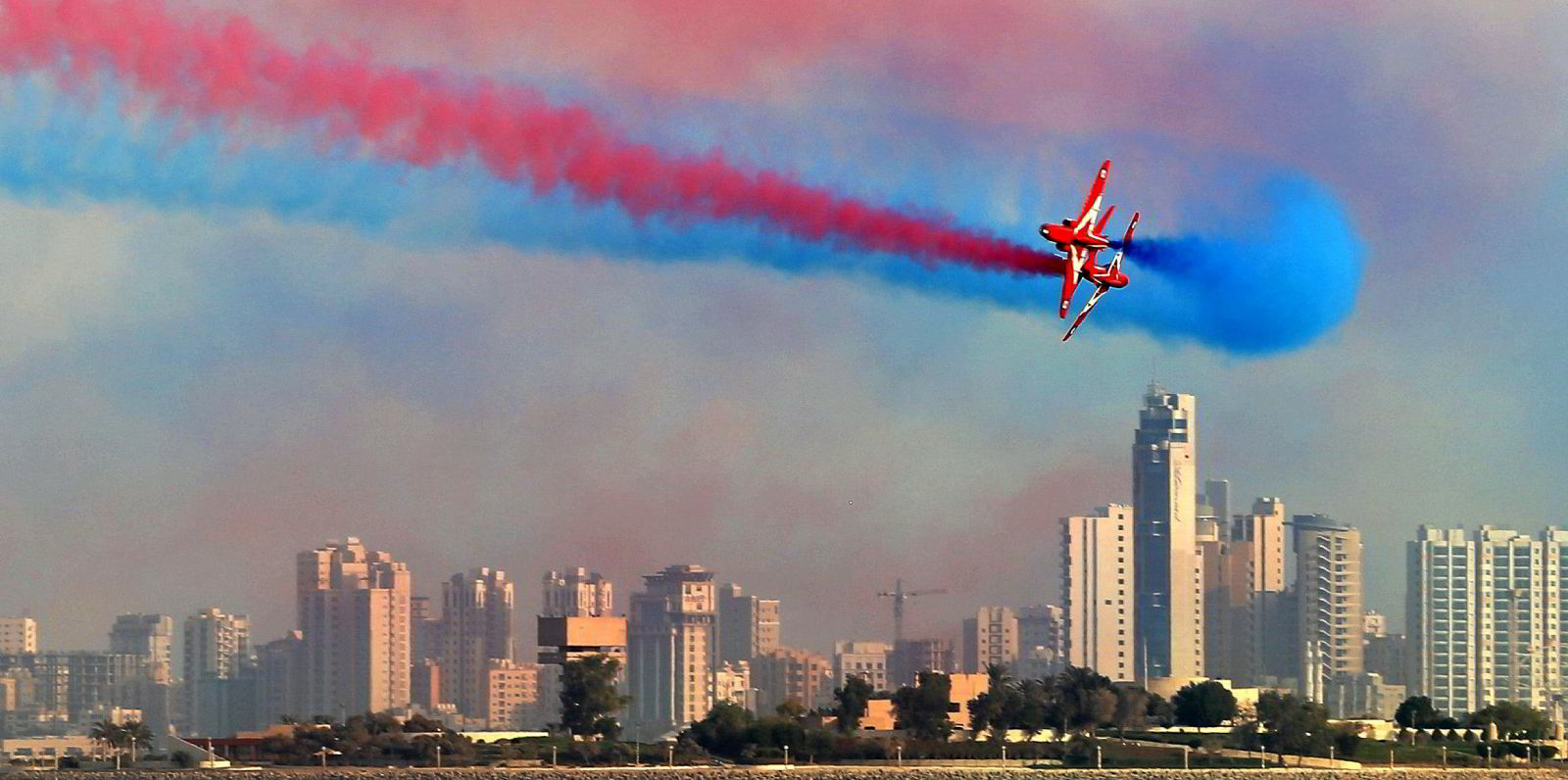 Middle East petro-state Kuwait is poised to significantly boost its oil revenues to more than $81.9 billion this financial year, led by robust oil prices.
Oil revenues for the fiscal year 2022-2023 — which ends on 31 March — are expected to exceed 25 billion dinars ($81.9 billion) for the first time in several years after reaching 20 billion dinars in the first quarter, according to a report by Kuwaiti regional news service Al-Qabas quoting government sources.
Brent crude prices are expected to average significantly more than Kuwait's previously budgeted target of $80 per barrel during the current financial year, leading to oil revenues not seen in the past decade.
Kuwait's oil revenues during the previous financial year 2021-2022 stood at 16.22 billion dinars, according to the nation's oil ministry.
The Gulf nation, which is also a key member of the Opec grouping, is heavily dependent on oil revenues, which contribute more than 90% of its income.
Political turmoil
Article continues below the advert
Kuwait is in the middle of a political maelstrom that has seen the nation's cabinet resign barely three months after its formation, following protests over a planned spending spree of the country's oil riches by Kuwait's elected assembly.
Three cabinets have collapsed in resignations since Kuwait Prime Minister Ahmad Nawaf Al-Ahmad Al-Sabah assumed office in July.
A widening rift between the executive and the legislative authorities in Kuwait has been leading to political turmoil.
Oil production
Kuwait produced almost 2.7 million barrels per day of oil last year, registering a growth of more than 11%, compared with 2021.
Its production is expected to increase further in 2023, although the growth is expected to be relatively lower, according to industry sources.
In 2018, state-owned Kuwait Petroleum Corporation (KPC) revealed plans to increase production capacity to 4.75 million bpd by 2040.
These plans have since been revised downwards, with KPC now aiming to reach 3.5 million bpd by 2025 and 4 million bpd capacity by 2040, but the company is still implementing a number of strategic projects aimed at increasing its production capacity by 2025.
The Kuwaiti player reportedly also aims to invest more than $6.1 billion in exploration over the next few years.
Greater Burgan
Most of Kuwait's oil production comes from the Greater Burgan field in the country's southeast, which has production capacity of about 1.6 million bpd and has been producing for more than 70 years.
The field requires billions of dollars in investments for costly enhanced oil recovery projects that could help to maintain its production profile.
Some industry experts have warned that substantial upstream investment will be needed in Kuwait to achieve the robust crude oil and gas production levels desired by 2040, which could prove to be ambitious due to Kuwait's history of missing earlier state-set output targets.
Kuwait's Vision 2035 aims to diversify its economy and reduce its reliance on oil while transforming the nation into a financial and commercial hub.