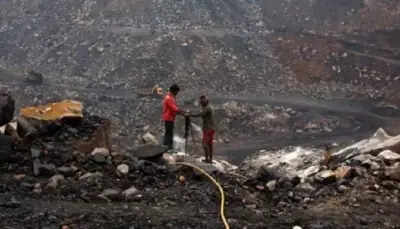 New Delhi: Jindal Power Ltd on Friday won the bid for Gare Palma Sector 1 (East) coal block, which has geological reserves of 965 million tonnes.
The coal block was successfully bid by Jindal Power under the forward auction of mines, which the Coal Ministry had started on February 27.
This particular coal mine, located in Chhattisgarh, will, upon operationalisation, generate an annual revenue of Rs 1,968 crore and will attract a capital investment of Rs 2,250 crore, while providing employment to more than 20,000 people, official sources said.
Of the 141 coal blocks up for auction, bid results for 18 mines have been announced so far by the government. Entities like Shree Cement, Dalmia Cement, JSW Steel, Ambuja Cement and JSW Cement among others have been among the successful bidders.