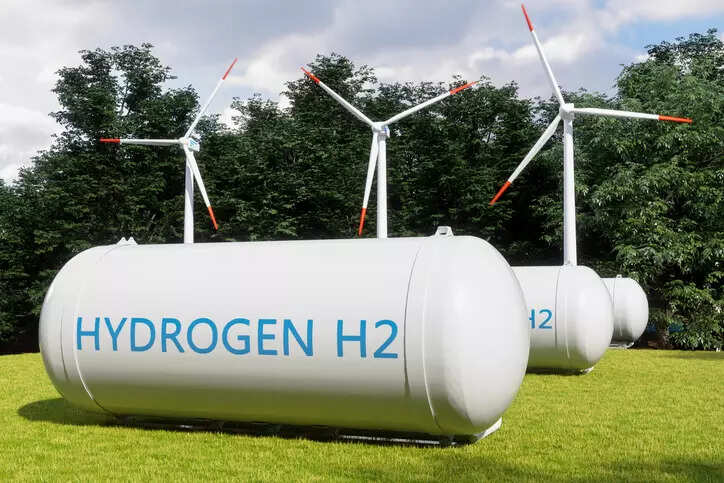 A Japanese-Australian venture producing hydrogen from brown coal said on Tuesday it had entered its commercial demonstration phase, with a commitment of 220 billion yen (USD 1.62 billion) in funding from the Japanese government.
Led by Kawasaki Heavy Industries (KHI), Hydrogen Energy Supply Chain (HESC) project is a A USD 500 million (USD 336.40 million) coal-to-hydrogen project backed by Japan and Australia as a way to switch to cleaner energy and cut carbon emissions.
The move, initially flagged at the Asia Zero Emission Community's (AZEC) first ministerial meeting on Saturday, comes as part of Japan's push to accelerate its efforts to decarbonise Asia's economies and combat climate change.
Japanese companies, including KHI and Iwatani Corp, have agreed to jointly create Japan's first hydrogen supply chain between Australia's Victoria state and Kawasaki, an industrialised city near Tokyo, to advance energy transition toward a cleaner society, Industry Minister Yasutoshi Nishimura said on Saturday.
Under the HESC project, Electric Power Development (J-Power) and Sumitomo Corp will produce hydrogen through coal gasification using carbon capture and storage (CCS) in Gippsland, Victoria.
KHI and Iwatani will oversee the liquefaction, loading, transportation and unloading of hydrogen to Japan.
The 220 billion yen fund will come from the Japanese government's Green Innovation Fund.
J-Power and Sumitomo plan to initially produce between 30,000 to 40,000 tonnes per annum of gaseous clean hydrogen, with a future potential production of 225,000 tonnes per annum.
Subject to commercial agreements and meeting the required environmental permits and approvals, they aim to start production in late 2020's.
KHI and other Japan-based firms said last March that a pilot project to transport hydrogen produced from brown coal in Australia to Japan in the world's first liquefied hydrogen tanker had proven technically feasible.
Energy-poor Japan also hopes to become the world's leading hydrogen economy to reduce dependence on traditional polluting fossil fuels such as coal and oil.