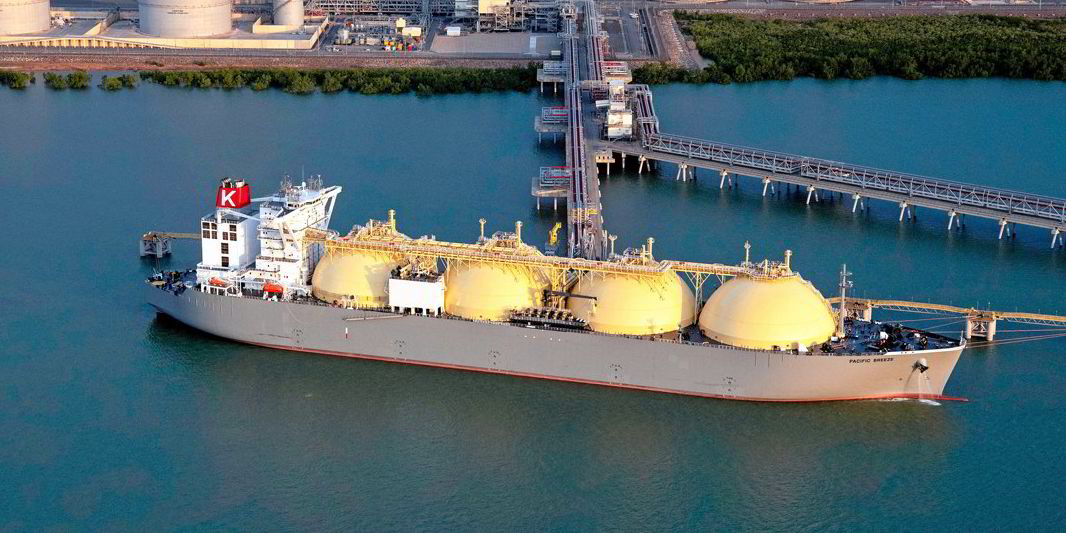 Japan's Inpex, which operates the Ichthys liquefied natural gas project in Australia, and compatriot Japan Organization for Metals and Energy Security (Jogmec) are studying the potential for the offshore Bonaparte basin to be a world-class carbon storage hub.
Quasi-governmental agency Jogmec and Inpex will conduct joint research on the potential business opportunities and feasibility of using the G-7-AP greenhouse gas permit for long-term geological storage of carbon dioxide.
The aim is to provide storage for CO2 resulting from Inpex's Ichthys LNG project and support plans for the Darwin-based carbon capture, utilisation and storage (CCUS) hub proposed by the Northern Territory government, Jogmec said.
The joint research will continue until the 2025 fiscal year.
Inpex operates the Bonaparte carbon capture and storage (CCS) joint venture, which is assessing the potential for CO2 storage using the greenhouse gas permit that was awarded four months ago. The G-7-AP co-venturers are operator Inpex on 53%, TotalEnergies (another Ichthys partner) with a 26% interest and Woodside Energy on 21%.
"Carbon capture and storage has a vital role to play to help Australia meet its net-zero targets. Australia is ideally placed to become a world leader in this emerging industry, with large, stable offshore geological formations for greenhouse gas storage," Minister for Resources & Northern Australia Madeleine King said in August.
Article continues below the advert
Earlier this year, Inpex signed an agreement with the Northern Territory government to establish a multi-user CCS hub, as part of plans to reduce emissions from its 8.9 million tonnes per annum Ichthys LNG project at Bladin Point.
Australia's Commonwealth Scientific & Industrial Research Organisation is leading the development of the CCUS hub business case, in conjunction with the NT government, the Ichthys joint venture and other industry participants.
Jogmec said the CCUS hub could allow the Australian state to become a global leader in low-emissions energy exports and speed the growth of new sustainable industries.
"Through their joint research, Jogmec and Inpex will continue to promote technical development contributing to the reduction of greenhouse gas through CCS activities while helping reduce greenhouse gas emissions in Australia toward the realisation of a net-zero carbon society by 2050, a common goal shared by the governments of Japan and Australia," Jogmec said in a statement.
Meanwhile, the Japanese agency signed a memorandum of understanding on 8 December with Western Australia, agreeing to promote both a stable supply of natural resources to Japan and investment in the state from Japan.
Under the MoU, Jogmec will have input on proposed oil, gas, hydrogen, ammonia, methanation, and CCS and CCUS projects. It will also look for opportunities for Japanese businesses to work with the state.
Several Japanese companies in WA are already conducting feasibility studies on establishing a clean fuel ammonia supply chain from Australia to Japan, and it is expected there will be potential for the geological structures to store CO2 in this state, Jogmec said.