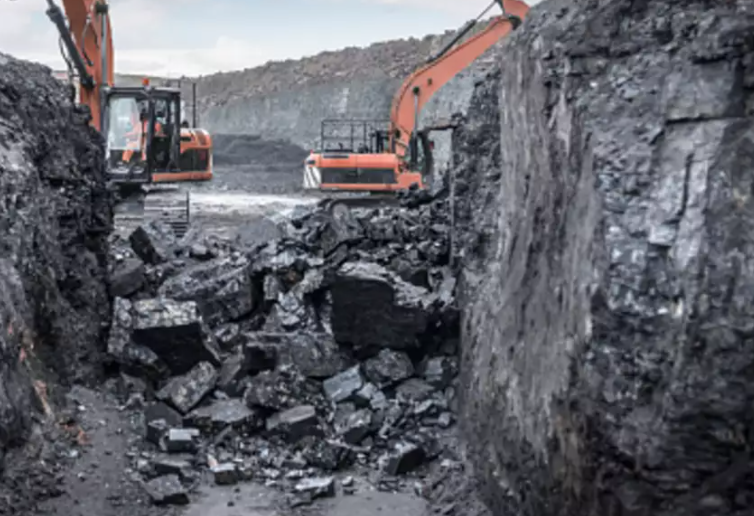 Industries in India, including metals producers and paper makers, are stockpiling coal to avert shortages during the summer, when heat-waves are expected to drive consumption of the country's main power generation fuel.
Although supplies to non-power industries have improved in recent months, companies remain wary of shipments thinning out when demand from power stations soars during the hot season starting in April. The fear of disruptions to mine output when monsoon rains begin a couple of months later is also a factor.
High demand periods put the country's coal infrastructure to the test, forcing the government to prioritize supplies to power plants to avoid blackouts, while leaving other industries either starved of the fuel or paying a heavy price for cargoes. Prime Minister Narendra Modi's government aims to shield users from such volatility by raising coal output.
"Looking at the government's efforts to deal with summer power demand, we're moving in an organized manner to deal with any shortages or a price surge," said Kusumakar Mishra, deputy general manager for raw materials at Kolkata-based Shyam Steel Manufacturing Ltd.
The producer of steel reinforcement bar, used in construction, recently bought a cargo of Australian thermal coal that will last until June, Mishra said. It plans to buy another shipment by the end of April to build coal inventories until September.
Nervous Months
India's coal production jumped 15% in the first 11 months of the fiscal year ending in April. State miner Coal India Ltd., which accounts for nearly 80% of output, said this week it's ramping up supplies to power stations to meet rising demand.
"The coal situation seems much better this year. Domestic supplies have gone up and imported coal prices have come off significantly," said Rahul Jain, an analyst at Mumbai-based brokerage Systematix Shares & Stocks India Ltd. "Companies would still be looking to build inventories to avoid any disruptions."
Aluminum giant Hindalco Industries Ltd. is among the firms building stockpiles. While the government is much better prepared, "it's fair to say that in those months of May, June and July, I remain a little bit nervous," Managing Director Satish Pai told analysts last month.
Paper manufacturer JK Paper Ltd., based in New Delhi, is counting on clean energy to reduce the burden, although it still plans to raise coal inventory to as many as 35 days usage in May, from about 18 days now, according to President A.S. Mehta.
"If coal demand is too high and hydropower doesn't perform, we may have a hand-to-mouth situation," he said.
By Rajesh Kumar Singh and Swansy Afonso