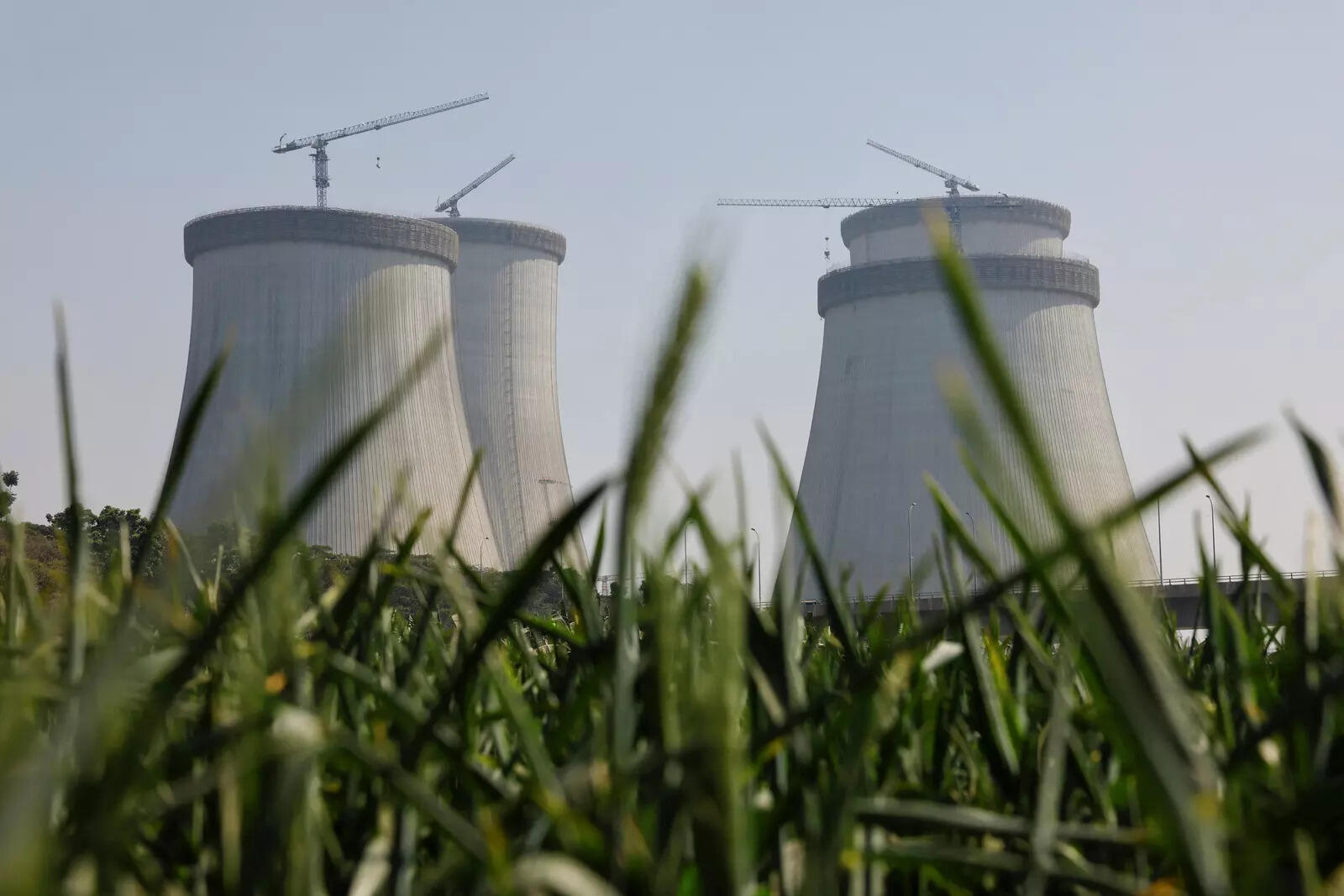 New Delhi: In the face of growing global concerns over energy security triggered by the Ukraine conflict, India and the US are giving a fresh look at exploring practical cooperation in the civil nuclear energy sector after failing to move forward since inking a historic agreement over 14 years back for partnership in the area.
Ways for possible cooperation in nuclear commerce under the framework of the India-US nuclear agreement of 2008 figured prominently in the talks US Assistant Secretary of State for Energy Resources Geoffrey R Pyatt had with his Indian interlocutors in Delhi on February 16 and 17.
In an exclusive interview to PTI, Pyatt described India as a "very crucial" partner for the US in ensuring global energy security in view of serious disruptions in supplies of fossil fuel resulting from Russia's "brutal" invasion of Ukraine.
"I am very focused on how we can develop opportunities for future civil nuclear cooperation, recognising that if we are stuck at issues, we have to work them through, the famous liability question," he said.
"The business model of the civil nuclear industry is changing. In the US, we made a huge commitment to small and marginal reactors which could be particularly suitable to the Indian environment as well," he said without elaborating further.
The senior Biden administration official also said the US supports Prime Minister Narendra Modi's "incredibly ambitious" energy transition goal of having 500 GW (gigawatt) of energy from non-fossil fuel sources by 2030.
Pyatt served at the US Embassy in New Delhi as Political Counselor from 2002 to 2006 and as Deputy Chief of Mission from 2006 to 2007, a period that saw intense negotiations between the two sides on the civil nuclear pact.
The actual cooperation in the civil nuclear energy sector eluded in the last over 14 years primarily due to differences between the two sides over India's liability rules relating to seeking damages from suppliers in the event of an accident.
"It was the first big thing that our two governments did together. It was so powerful for the rest of the world," Pyatt said about the 2008 pact.
The US Assistant Secretary of State for Energy said the "civil nuclear renaissance" that the people were talking about got derailed to some considerable degree following the accident at Japan's Fukushima nuclear power plant in 2011.
However, he said Japan is now reconsidering the importance of nuclear power as part of its overall response to the "incredible disruptions of the global energy markets that (Russian President) Vladimir Putin has caused with his invasion of Ukraine," he said, adding the climate crisis is another reason for preferring clean energy.
Pyatt suggested that New Delhi is very keen to take forward civil nuclear energy cooperation as part of the overall bilateral energy ties.
"The US-India energy and climate agenda is one of the most important that we have anywhere in the world," he said.
In 2016, US energy firm Westinghouse and the Nuclear Power Corporation of India (NPCI) broadly agreed on terms for setting up of six nuclear reactors in India.
However, the negotiations were derailed after the American company declared bankruptcy in 2017.
There has been renewed focus globally on nuclear energy after the Ukraine war resulted a fossil fuel crisis.
The US Assistant Secretary of State for Energy said overall energy cooperation between India and the US will form a major part of the strategic ties between the two sides.
"When I look at where our strategic relationship is going, I see the issues that I am now responsible for as being right at the centre of the picture because there is so much potential to build on the strong foundation to do even more," he said.
Pyatt said the US is keen on forging strong cooperation with India in areas of green hydrogen energy as well.
India on January 4 approved the National Green Hydrogen Mission with an outlay of Rs 19,744 crore to develop a green hydrogen production capacity of five million tonnes a year by 2030.
"The US investment in hydrogen complements the Indian investment in hydrogen and what I am interested in right now is to build bridges between our respective efforts so that we can leverage each other's expertise," he said.
To a question, Pyatt said there is significant scope for joint projects between the companies of the two countries in the area.
Pyatt said just like Reliance Industries is looking at green hydrogen in India, ExxonMobil Corporation, an American multinational oil and gas corporation, has also made a big commitment to the clean energy source.
He said India and the US can work in areas of hydrogen fuel cells, and how to scale up storage mechanisms for hydrogen energy and green shipping.
"There is fantastic scope for it. The market is going to have to decide how we use this product," Pyatt said.
The American diplomat said the US is looking at possible energy cooperation under the framework of Quad as well.
"Quad is a fundamental organising principle for us. If you look at the different ways in which our four governments are active – all four have made a big commitment to hydrogen (energy). Australia has a big hydrogen programme, India has a large commitment. Our hydrogen ecosystem is going to grow very fast, the Japanese have a long-standing interest in hydrogen (energy)," he said.
Besides India and the US, the Quad comprises Japan and Australia.
The top diplomat further added: "This visit is focused on how to build up the US-India bilateral strategic energy partnership. But I think as that partnership becomes stronger and moves into the future-oriented areas, there is a natural opportunity to go from there into the Quad setting."
Pyatt said the Russian invasion of Ukraine has created an incentive, particularly in places like Europe, to accelerate the energy transition.
"It is important to understand that Putin thought he could bring Europe to its knees by holding back gas resources, (but) that has failed and now that it has failed, he cannot play that card again. We have to make sure that he is never in a position to do that to anybody else," the senior diplomat said.
Also Read: