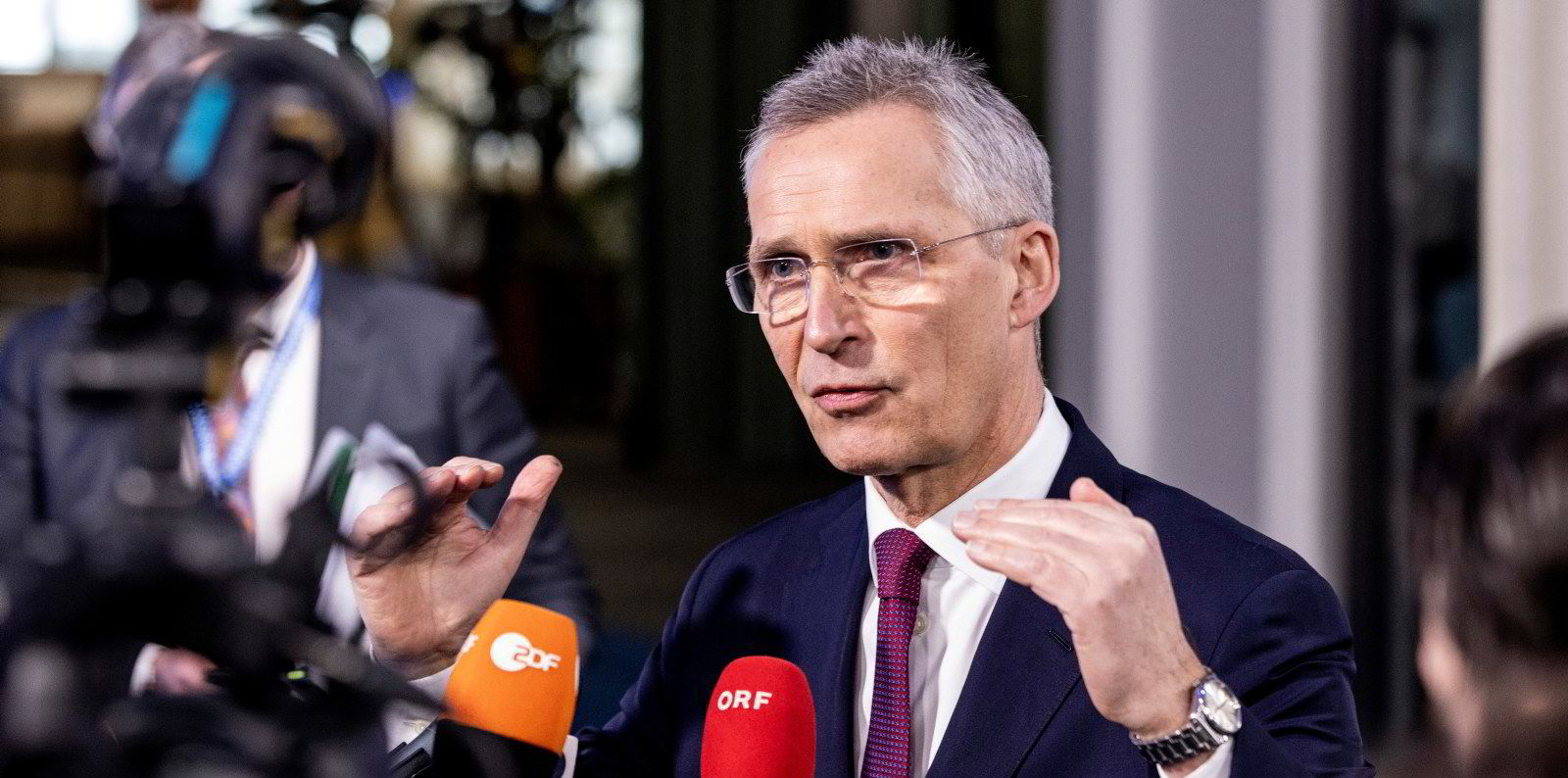 Officials in the US and Europe are asking the public and the energy industry to wait for the results of official investigations into attacks on the Nord Stream subsea pipelines before drawing any conclusions based on recent media reports pointing the finger at a shadowy pro-Ukraine organisation.
The statements have come after several reports in the US, the UK and Germany suggested last year's attacks were carried by a "pro-Ukrainian group" sponsored by an unidentified businessman from the country.
Authorities in Denmark, Sweden and Germany launched separate investigations after explosions ruptured three of the four subsea gas lines that make up Nord Stream 1 and Nord Stream 2 at the end of September.
"There are ongoing national investigations and I think it's right to wait until those are finalised before we say anything more about who was behind it," Nato Secretary-General Jens Stoltenberg said after a meeting of European defence ministers near the Swedish capital of Stockholm on Wednesday.
"We have to make a clear distinction whether it was a Ukrainian group, whether it may have happened on Ukrainian orders, or a pro-Ukrainian group [acting] without knowledge of the government," German Defence Minister Boris Pistorius said after the meeting, according to Reuters.
Article continues below the advert
Patience please
"But I am warning against jumping to conclusions," Pistorius added, suggesting that the likelihood was "equally high" that the attack on the Nord Stream 1 and Nord Stream 2 pipelines could have been a "false flag operation staged to blame Ukraine".
European Union foreign policy chief Josep Borrell told reporters: "As long as investigations into Nord Stream blasts are ongoing, we cannot draw conclusions."
A senior aide to Ukrainian President Volodymyr Zelensky, Mikhail Podolyak, said that Kyiv was not involved in the attacks and has no information about what happened.
"Although I enjoy collecting amusing conspiracy theories about the Ukrainian government, I have to say: Ukraine has nothing to do with the Baltic Sea mishap and has no information about 'pro-Ukrainian sabotage groups'," Podolyak tweeted.
While the West was calling for patience, the Kremlin appeared to have already determined where to lay the blame.
"As for the pro-Ukrainian angle, you know, the idea that some Dr Evil organised it, that's hard to believe. It was a too difficult task, which probably only a well-trained special state service was capable of — and there are not too many of them in our world," President Vladimir Putin's spokesman Dmitry Peskov said in a regular conference call with media on Thursday.
In February, Peskov and other Russian governmental officials repeatedly blamed the US and Norway in running a joint operation to blow up the gas pipelines.
Peskov has described suggestions that Russia itself may have been behind the attacks as an "absurd hypothesis". Russia's gas giant Gazprom, which holds the controlling stake in Nord Stream 1, did not rush to repair the damaged pipelines after the incidents and Reuters suggested last week that the operator is preparing to mothball the subsea lines for unknown period.
Denmark-based open-source intelligence analyst Oliver Alexander noted this week that the Nord Stream 1 lines were blown up towards the deepest waters in the area.
He wrote in his post that this may reduce the length of the pipeline that is flooded by sea water from the damaged points and as a result makes it easier and cheaper to repair, but also noted that the explosions were separated by large distances and that such a challenge seemed unlikely to be carried out by a small unsupported operation.
Before the incidents, the 1,224-kilometre-long Nord Stream 1 pipeline was capable of carrying more than 55 billion cubic metres of Russian gas per year across the Baltic Sea to Germany.
Flows had already ceased at the end of August as Gazprom complained that international sanctions prevented it from maintaining powerful German-made compression pumps.
The new Nord Stream 2 pipeline was completed last year but has never carried gas because German regulators held back as the geopolitical tensions between Europe and Russia heightened.
Dutch gas player Gasunie was the last of four European shareholders in Nord Stream 1 to cut ties, writing off the value of its 9% stake in the project, previously estimated at €508 million ($535 million).