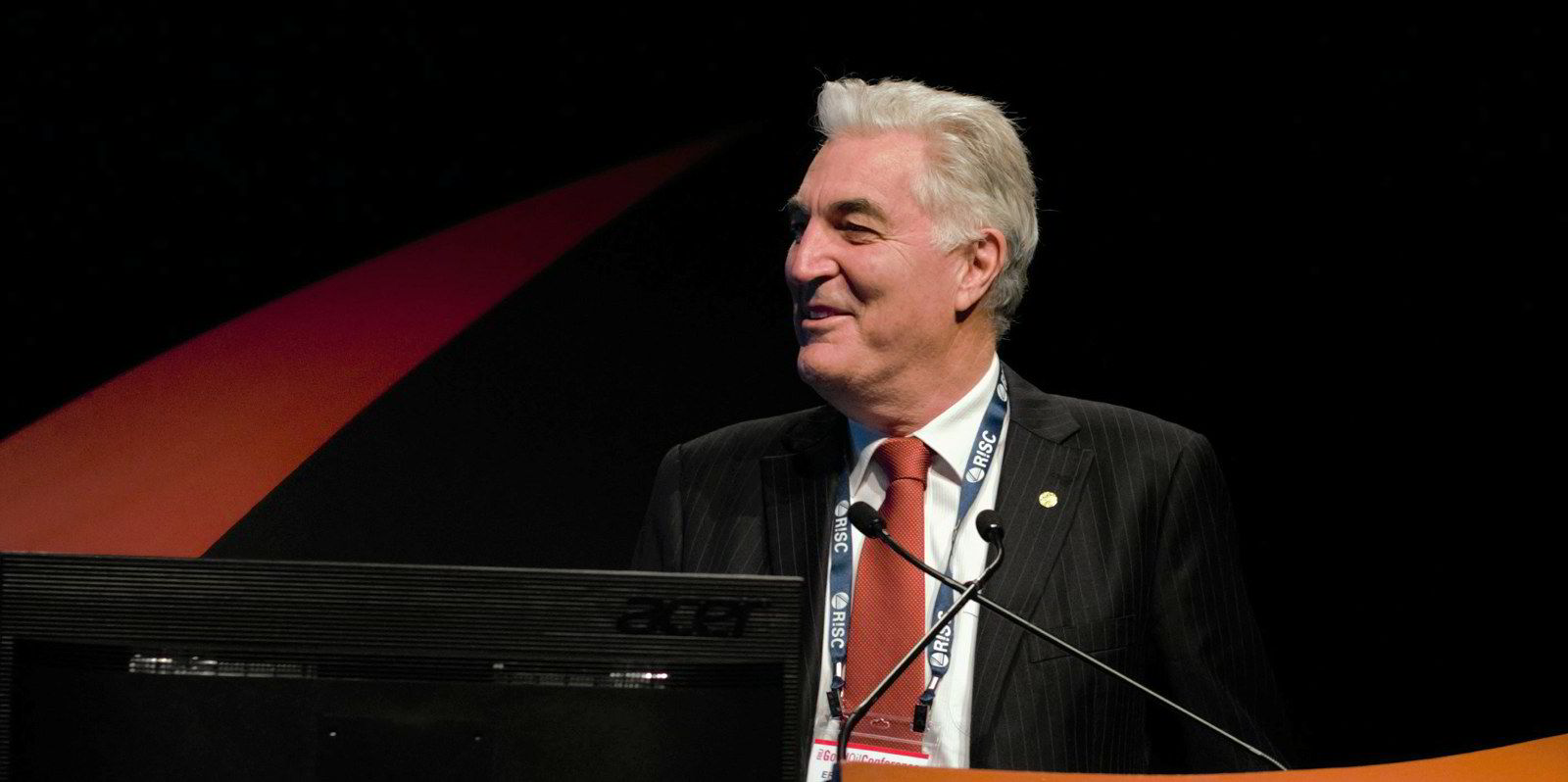 Australian independent Buru Energy is back in the driving seat of its Canning basin onshore joint venture assets after compatriot Origin Energy pulled the plug on a farm-in deal, paving the way for Buru to now appraise the potentially giant Rafael gas discovery.
Origin in December 2020 agreed to farm in to seven exploration permits in Australia's Canning basin — EPs 129, 391, 428, 431, 436, 457 and 458 — held by Buru and Rey Resources to earn interests of between 40% and 50%, with Buru remaining operator of the assets.
The terms of these farm-ins required Origin to majority fund a two-well drilling campaign and the acquisition of a regional scale seismic programme.
The second well, Rafael 1, drilled in late 2021, was a large-scale conventional gas condensate discovery, with an independent expert report subsequently confirming that Rafael has the potential to hold recoverable resources of more than 1 trillion cubic feet of gas plus over 20 million barrels of condensate.
However, last June, Origin informed Buru that it did not approve the funding for a proposed 3D seismic survey over the Rafael discovery.
Then, in September, Origin announced its intention to gradually exit upstream exploration, including its joint venture interests with Buru in the Canning Basin, with uncertainty over the timing.
Article continues below the advert
Origin has now agreed to assign its interests in its joint venture exploration permits in the Canning basin, including the Rafael discovery, to a Buru subsidiary for a future, capped reimbursement of costs linked to gas production success.
As part of the deal, Origin will provide Buru with up to A$4 million (US$2.79 million) of the required funding for the Rafael 3D seismic survey, which is planned to be acquired in the 2023 operating season.
Greater significance
"The original farm-in agreement with Origin provided the funding and the impetus that resulted in the Rafael discovery that has now assumed even more significance given the current focus on the West Australian and international gas market," commented Buru chairman Eric Streitberg.
"Although we were very disappointed with Origin's change of investment focus and the subsequent delays to our operations, this transaction has provided us with a unique opportunity to now reset the development and appraisal process, and most importantly the commercialisation and monetisation strategy for the Rafael discovery."
"We now have control over a gas and condensate resource that is potentially unique in Western Australia and look forward to moving quickly to crystallise the value this represents for our shareholders."
Buru will resume its position as the dominant net acreage holder and operator in the Canning Basin, with ownership of a net 22,500 square kilometres of permits including 100% of EP 129, EP 391, EP 428, EP 431 and EP 436; and 60% of the EP 457 and EP 458 permits it shares with Rey.
"We are delighted to now be in the position to be back on ground this year to acquire the critical 3D seismic data over Rafael in support of appraisal drilling next year," said Buru chief executive Thomas Nador.
"We will also be finishing our assessment of the extensive seismic data acquired under the Origin farm-in programme that has already provided valuable insights into regional prospectivity and new play types in the Basin.
"This agreement also provides Buru with strategic optionality to extract the highest value for our shareholders from our dominant position in the Canning basin including not only the extensive hydrocarbon resources, but also the potential carbon capture and storage and natural hydrogen resources being developed through our GeoVault and 2H Resources subsidiaries."
Under the terms of the agreement, Buru will provide to Origin future capped staged contingent reimbursement payments of up to a total of A$34 million, conditional on the achievement of key Rafael discovery-related development and production milestones.
As part of the transaction, Origin will be released from any residual farm-in and rehabilitation liabilities and costs associated with these Canning Basin exploration permits.
The transaction and assignment of Origin's interests are subject to regulatory approvals following the lodgement of the agreement and instruments of transfer in respect of the permits with Western Australia's Department of Mines, Industry Regulation & Safety.