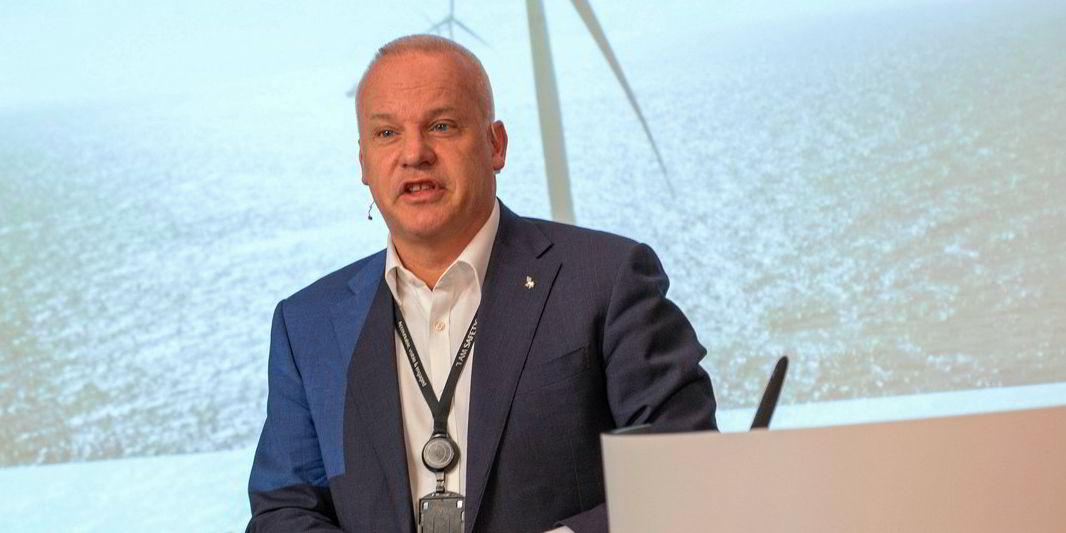 Norwegian energy major Equinor has teamed up with German utility EnBW to target offshore wind developments in Germany.
Equinor's senior vice president for business development renewables Jens Okland noted that the Norwegian company has a long energy history in Germany and that, with EnBW, the two companies "combine excellent capability in delivering renewables projects specifically in Germany with international offshore experience".
The Norwegian company is already a major gas supplier to Germany, and has a sizeable offshore wind portfolio elsewhere, including its stake in the Dogger Bank wind farms offshore the UK, currently the largest offshore wind projects in the world.
Equinor — headed by chief executive Anders Opedal — is also targeting an increase in its renewables capacity to between 12 and 16 gigawatts by 2030, with a large share of this planned for the North Sea and Baltic Sea.
EnBW is already a major player in Germany's offshore wind sector, and expects half of its electricity generating capacity will come from renewables by 2025.
The utility is majority-owned by the inland state of Baden-Wurttemberg and operates the pioneering Baltic 1 array in the German Baltic Sea, and the 609 megawatt Hohe See and Albatros complex in the North Sea, where its 900 MW He Dreiht array is also scheduled for commissioning by 2025.
Article continues below the advert
"In a tough international field, we are delighted to be working together with a strong partner like Equinor and combining the individual strength of the two companies to develop German offshore wind," said EnBW's renewables developments head Michael Class.
"EnBW is among today's leaders in offshore wind in Germany. In partnership with Equinor, a global offshore wind major, we will continue to significantly contribute to a climate-friendly energy future in Germany and Europe." he added.
Keeping faith in renewables
The announcement of the team-up with EnBW came as Equinor revealed deepening losses on its renewables business in its latest quarterly results, published last week.
Equinor's renewables business division reported a loss of $184 million in 2022, deepening from $136 million loss in 2021 — though like its peers in the oil and gas sector, it posted a record $74.9 billion in adjusted operating profit, more than double the figure recorded the previous year.
However, despite the poor results of the renewables division, company executives last week defended the its performance and the strategy driving investment.
"We are making good money on our renewables business, but we are spending a lot of money as well, as we are building new projects," Equinor chief financial officer Torgrim Reitan told Upstream. "Because we are building the assets, we have high expenses to sustain."