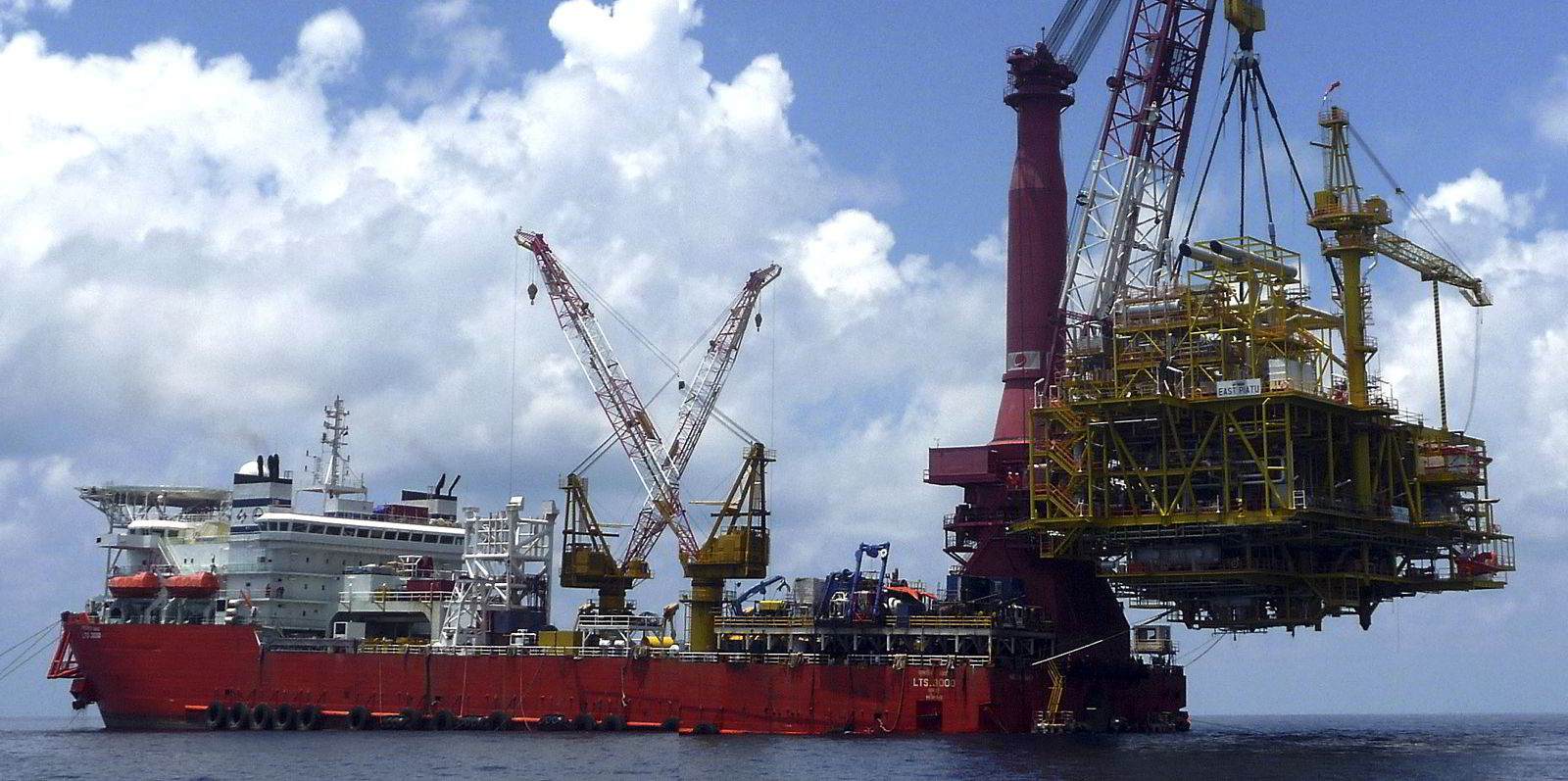 The flagship heavy lift pipelay vessel LTS 3000 operated by a joint venture of Indian engineering giant Larsen & Toubro (L&T) and Malaysia's Sapura Energy is back in operation, after its crane boom collapsed in 2020 while working offshore India's western coast.
The refurbished LTS 3000 recently completed a key assignment at the Timi development project about 200 kilometres offshore Sarawak, Malaysia, said Houston headquartered-NOV, which which was awarded a refurbishment package for the vessel in 2020 by the L&T-Sapura joint venture.
The vessel has been equipped with a 93 metre-long crane boom fabricated at a South Korean yard and installed along with the other key hardware units at the ASL yard in Batam, Indonesia, NOV added.
"The electric-driven crane with a 3,000-short-tonne lifting capacity was commissioned in early October 2022," NOV said.
The company said that fabrication of the crane took 10 months and "the delivery of state-of-the-art software and controls system, a spacious operator's cabin, and a hoist drum braking system," was carried outby end of 2021.
Boost for venture
L&T has a sizeable presence in the Indian and Middle east offshore engineering, procurement, construction and installation (EPCI) market and the availability of LTS 3000 is likely to be a shot in the arm for the operator's pipelay projects.
Article continues below the advert
India's Oil & Natural Gas Corporation (ONGC) is expected to tender soon the eighth phase of its pipeline replacement project (PRP-8) and the return of the LTS 3000 is expected to benefit L&T in its bidding process, one person said.
In 2020, L&T confirmed an incident on a heavy lift that was working on the Cluster-8 development project off India's western coast, Upstream reported.
The crane boom collapsed on 8 March 2020 and injured two people, with an offshore jacket plunging into the sea.
The LTS-3000 is an Indian-flagged, dual-class, self-propelled offshore construction vessel built at Singapore's ASL Shipyard.
The vessel was previously fitted with Amclyde's PC-42 HVY fully revolving main crane, which has a maximum lift capacity of 3000 tonnes. The crane had an 82-metre-long boom, which went down during the incident.