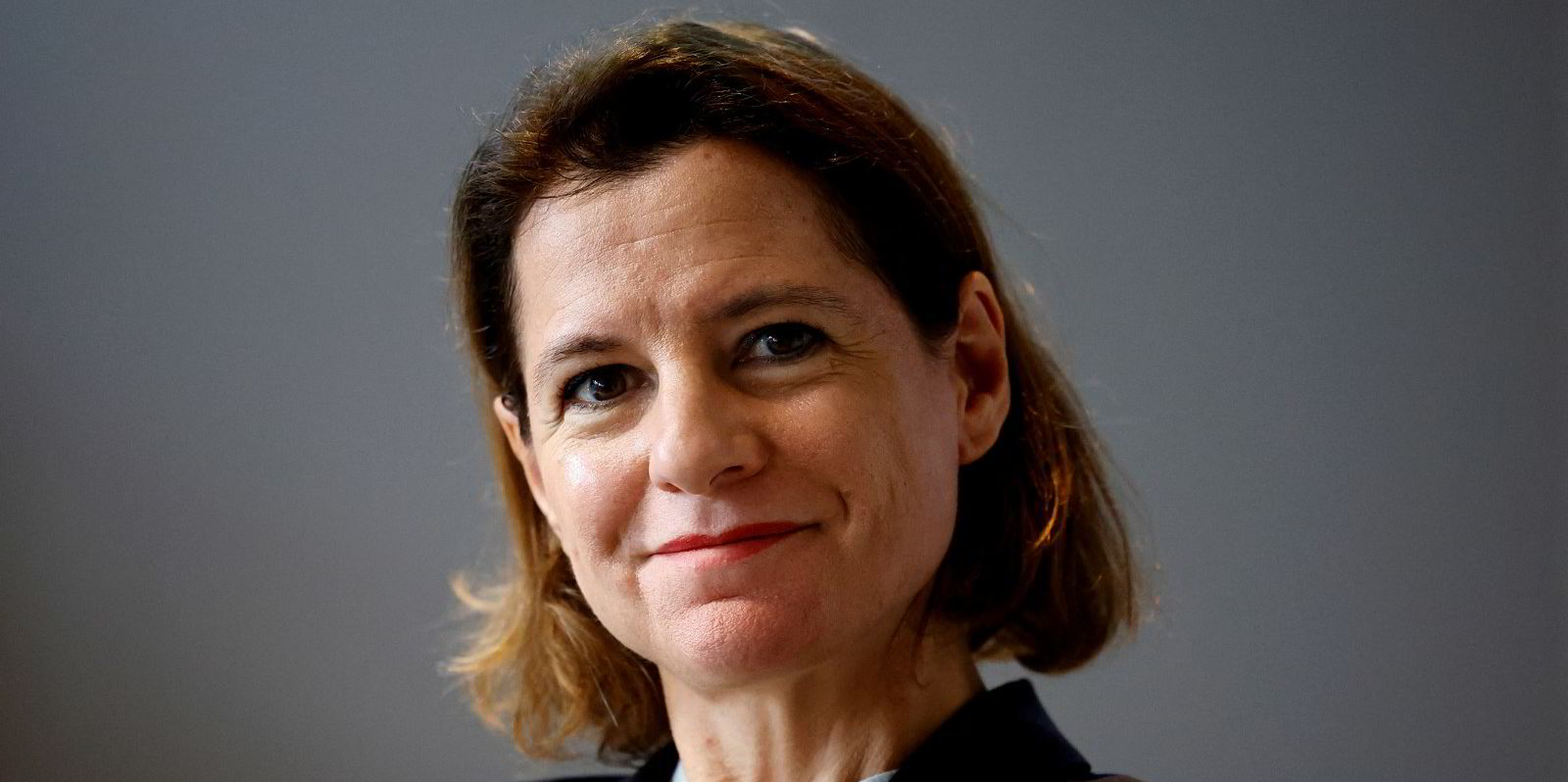 France's largest energy utility Engie has become the latest European company to launch international arbitration proceedings against Russian state controlled company Gazprom, seeking to recover damages and expenses associated with the non-delivery of gas in 2022.
Germany's Uniper and RWE last year filed arbitration claims against Gazprom after both companies lost contracted Russian gas supplies.
Engie — headed by chief executive Catherine MacGregor — said in its 2022 management report that proceedings were initiated at the beginning of last year's fourth quarter, with the aim of obtaining recognition of Gazprom subsidiary Gazprom Export not fulfilling its gas delivery obligations under long-term gas delivery agreements.
The French utility is also seeking payment of contractual penalties, as well as unspecified compensation for damages resulting from the lack of gas supplies from Gazprom Export.
Engie said it experienced significant delivery shortages from Gazprom Export from mid-June 2022 due to a disagreement between the companies.
The French company said earlier that in 2021 Gazprom delivered about 121 terawatt hour (11.5 billion cubic metres) of natural gas to Engie, which was the equivalent of about 10.1 TWh per month. However, during mid-2022 the supplies fell to a rate of only about 1.5 Twh per month.
Article continues below the advert
The decline in supplies had come despite Engie reportedly agreeing to Gazprom's demands to switch to a new payment scheme in May in response to European sanctions against Russia and its corporations following the invasion of Ukraine.
The new scheme demanded European customers open a dedicated bank account with Gazprombank in Moscow to wire payments that would be then converted into rubles before becoming available to Gazprom.
Russian gas deliveries to Engie halted completely by end of August, after Gazprom refused to power up the Nord Stream 1 subsea pipeline carrying volumes to Germany via the Baltic Sea.
Gazprom claimed Western sanctions were preventing the maintenance of gas turbines, driving pumps for the pipeline on the Russian side.
Nord Stream 1 value
Engie holds a 9% stake in Nord Stream 1, which according to its report it now values at €90 million ($96 million), down from the €474 million valuation it cited for 31 December 2021.
The French company said that the drop in value is a result of the heightened risk profile of the pipelines single supplier, Gazprom, and because of the damage sustained last September when explosions destroyed dozens of metres of the pipeline's two subsea strings near Denmark and Sweden.
The incident became a flashpoint in the energy standoff between the West and Russia, with authorities in Denmark, Sweden and Germany describing the explosions as acts of sabotage, and Russia blaming the UK and US on separate occasions for the attack.
Russia has been pushing for its accusations to be heard at a UN Security Council meeting, with Russian state news agency Tass saying that Nord Stream will be discussed during Tuesday's meeting of the council.
However, the official work programme for the Security Council, available online, contains no mention of Nord Stream discussions in its agenda for 21 February.