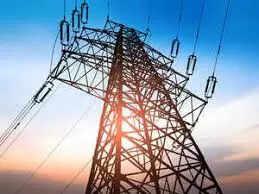 The coal ministry is "well prepared" to handle the upcoming peak demand for coal and has taken preemptive steps for the anticipated requirement in the summer months, secretary Amrit Lal Meena told ET.
The closing stock at pitheads will come at around 70 million tonnes in March end and overall coal production for the financial year is expected at 880 million tonnes, which gives comfort, he said.
The projected production in FY23 is likely to be around 13% higher than the FY22 production.
The statement comes in the backdrop of an expected rise in coal consumption at power plants with a projected 229 GW of peak demand in April, higher than the 211 GW clocked last year.
Coal at power plants stood at 33.4 million tonnes as of March 13 and may increase to 35-36 million tonnes at best, as reported earlier by ET quoting sources.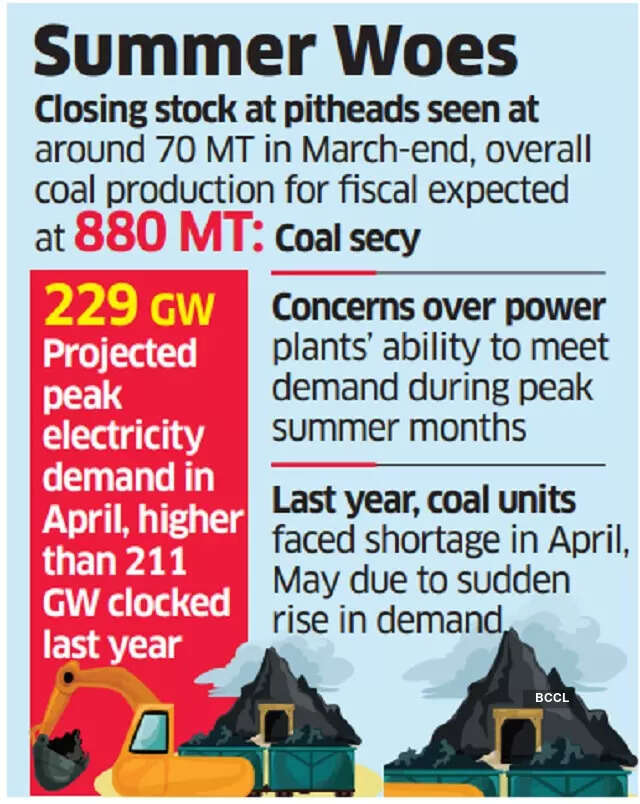 While the projection is higher than the 25.6 million tonnes closing stock in March end last year, it will fall short of the coal ministry's target of 45 million tonnes at plants by the year end.
Concerns in the power sector grew if stocks at plants would meet the upcoming demand in the next two months. Last year, coal-based power plants faced fuel shortage in the summer months of April and May because of a sudden rise in demand and limitations in increasing coal transport facilities.
"The targeted stock build-up fell short because of an increase in consumption of domestic coal in February and for that railway rakes availability will be increased to supply coal in April and May," Meena said.
He added that the railway rakes for coal transport are coming as per plan and at the current pace, sufficient stocks can be maintained at power plants.
All contracts for coal supply in the financial year 2023-24 have been placed and a plan put together for every coal mine so that production in the first half of the year does not fall like in the past.
The ministry has ensured that evacuation of coal from the pitheads does not fall in monsoon by ensuring cemented roads and conveyor belts at major mines, Meena said.