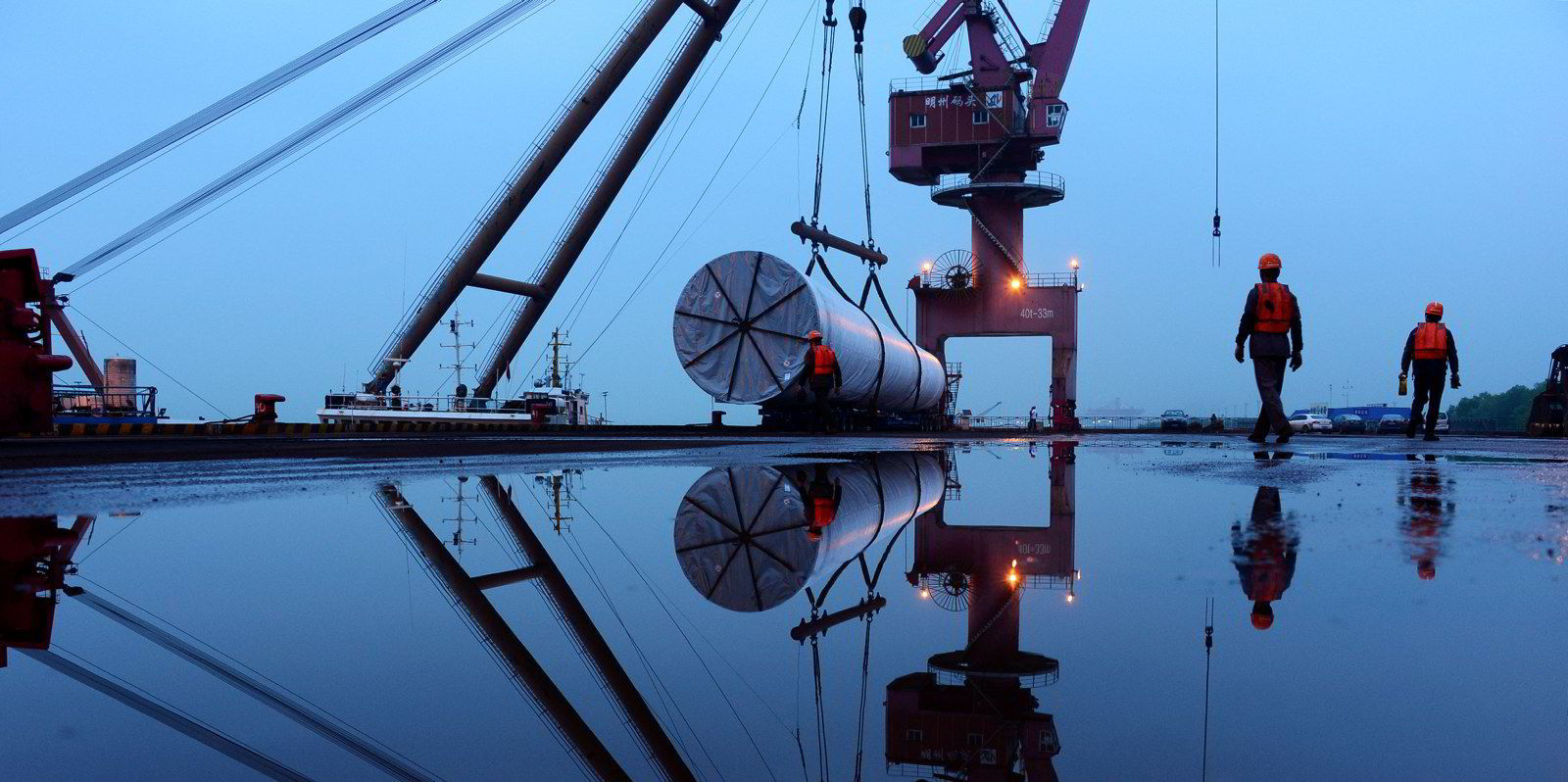 China installed more than two-thirds of new offshore wind hardware brought into operation around the world last year, according to a new report from World Forum Offshore Wind (WFO).
The Asian superpower strengthened its lead in the fast-expanding global offshore wind sector by completing 6.8 gigawatts of projects in Chinese waters.
Globally, 9.4 GW offshore projects were completed in 2022 — down from the 15.7 GW wired-in the year before but nearly double 2020's total — and the global wind sector expanded overall to 57.6 GW of installed capacity, according to the WFO's Global Offshore Wind 2022.
The report, supplied by Bloomberg New Energy Finance (BNEF), pointed to global offshore wind installations remaining on track to reach 519 GW by 2035.
"Countries increasingly see the offshore wind sector as a key facilitator of their long-term climate goals, as they set new targets and increase existing ones.
"[Our] forecast for offshore capacity continues to rise as mature markets in Europe plan more projects via auctions and new markets in Asia and the Americas establish regulatory frameworks for offshore wind," BNEF said.
Article continues below the advert
"As floating wind matures and hydrogen provides another potential source of demand, the opportunity for offshore wind is only growing."
Forty-two new offshore wind farms came into operation in 2022, 29 in China, five in Vietnam, two in Japan, and one each in the UK, South Korea, Italy, France, Spain and Germany.
China now is now generating 25.6 GW at sea — nearly double second-place UK (13.6 GW) — translating to 44% of the world's operational offshore wind capacity.
China's expansion plans are foreseen continuing apace with a total capacity of 3.7 GW currently under construction. The UK is second with 2.8 GW under way, followed by Taiwan with 2.5 GW, the Netherlands with 2.3 GW, France on 1 GW and Germany with 250 megawatts.
"It is excellent to see that important new offshore wind markets such as France and Japan have successfully installed their first commercial-scale offshore wind farms. We will see many more countries from around the world join the offshore wind industry over the next few years," WFO managing director Gunnar Herzig said.
Installations in international waters are forecast to reach 18.4 GW in 2023 — with China accounting for "over half" of this total — and then climb to 45.7 GW by the end of the decade.
This growth will be fuelled by "mature" markets including China, the UK, Germany and the Netherlands, with "emerging" plays such as the US, Taiwan, France, South Korea, Poland and Japan expected to make "significant contributions", BNEF said.
Despite the positive growth forecasts, Herzig flagged the point that current construction rates remained off-pace to serve many nations' energy-transition strategies. "The global offshore wind build-out must be accelerated significantly to reach the ambitious 2030 targets which many countries have set," he said.
Between 2031 and 2035, BNEF expects offshore wind plant installations to run at 45.6 GW a year, peaking at 48.2 GW, with annual additions some four times what they were in 2022. By 2035, 22 markets around the world would have national fleets larger than 1GW, it noted.
"Reaching these annual volumes will mean expanding the supply chain — including manufacturing capacity, installation vessels and equipment — and addressing skills shortages among workers," BNEF said. "Distributing supply chain resources effectively between regions will be integral to the globalisation of the industry.
"The offshore wind sector must strike a balance between satisfying local content requirements while maintaining supply chain resilience and keeping costs down."
An International Energy Agency report in 2019 calculated "close-to-shore" offshore wind sites alone could provide almost 36,000 terrawatt hours of electricity a year — nearly equal to total global power demand projected for 2040.
Consultancy DNV calculates floating projects currently make up over 15% of the total offshore wind deployment in the pipeline for switch-on by mid-century, equal to some 264 GW of the 1,750 GW slated to be installed.
(This article first appeared in Upstream's sister publication Recharge)