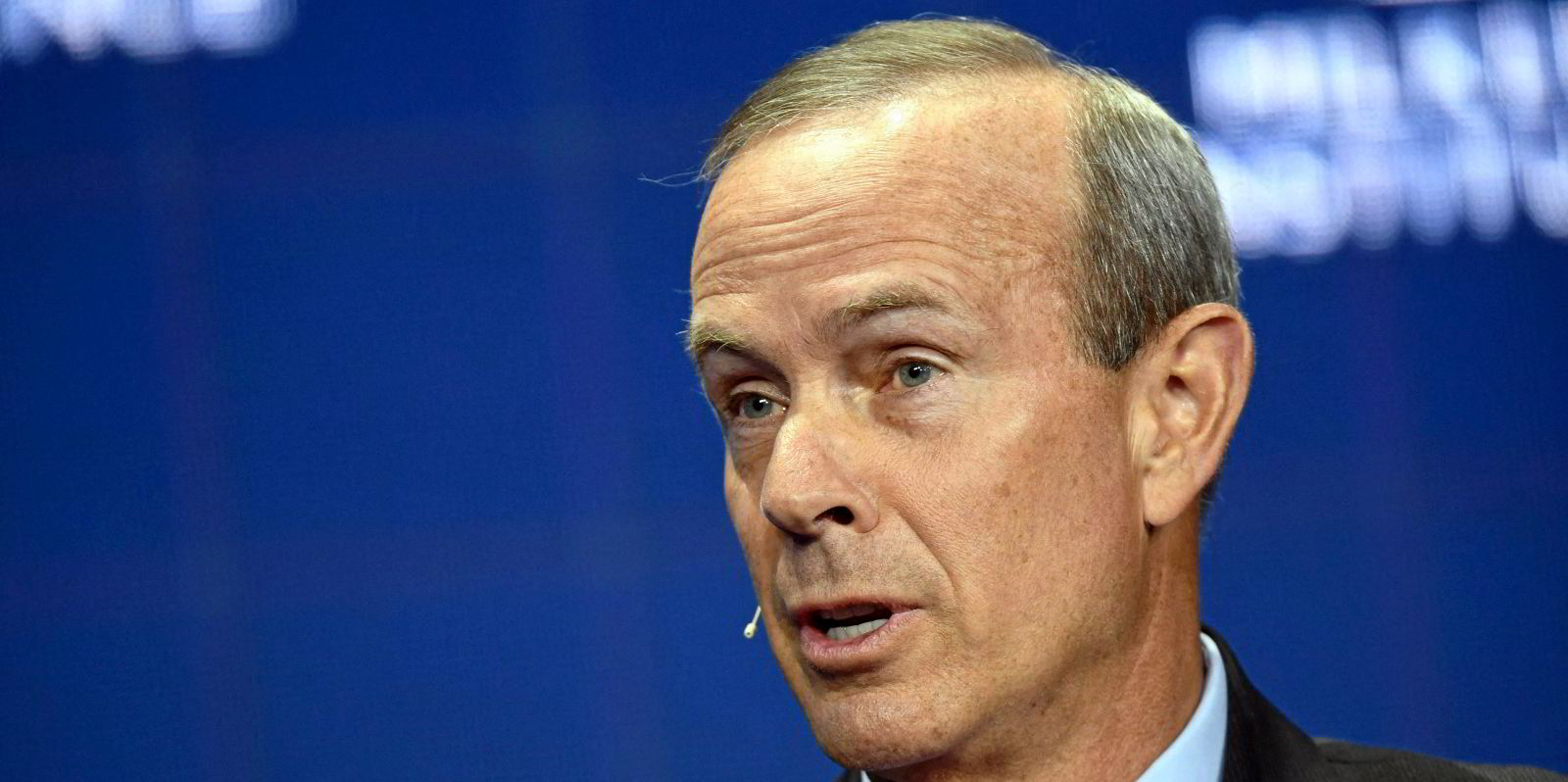 Chevron will raise its expected annual share buybacks to $10 billion to $20 billion a year, the company said at its Investor Day.
The US supermajor previously announced it was tripling its buyback programmefrom $25 billion to $75 billion. The previous programme was set to end by the end of March, but the new programme has no fixed expiration date.
Chevron announced that under this programme, its guidance now expects it will be able to buy back $10 billion to $20 billion in shares per year. The change is due to an increase in expected cash flow. Chevron expects annual free cash flow to grow by more than 10% a year at $60 per barrel of Brent.
Starting in the second quarter of this year, Chevron's targeted annual shared buyback rate will be $17.5 billion.
"Chevron intends to be a leader in both traditional and new energy businesses," said chief executive Mike Wirth. "We're growing energy supply, lowering carbon intensity, and returning more cash to shareholders."
With high returns in the last year, Chevron previously announced its organic capital expenditure budget was increasing 30% in 2023 relative to 2022 levels. The company also expects more than 3% annual growth in oil and gas production by 2027, and it is extending its 12% return on capital employed target to 2027.
"We have the capital discipline and balance sheet strength to offer a differentiated value proposition," said Pierre Breber, Chevron's chief financial officer. "We're winning back investors with consistent and growing cash returned to shareholders across the commodity price cycle."